Clive Palmer-owned company to sue government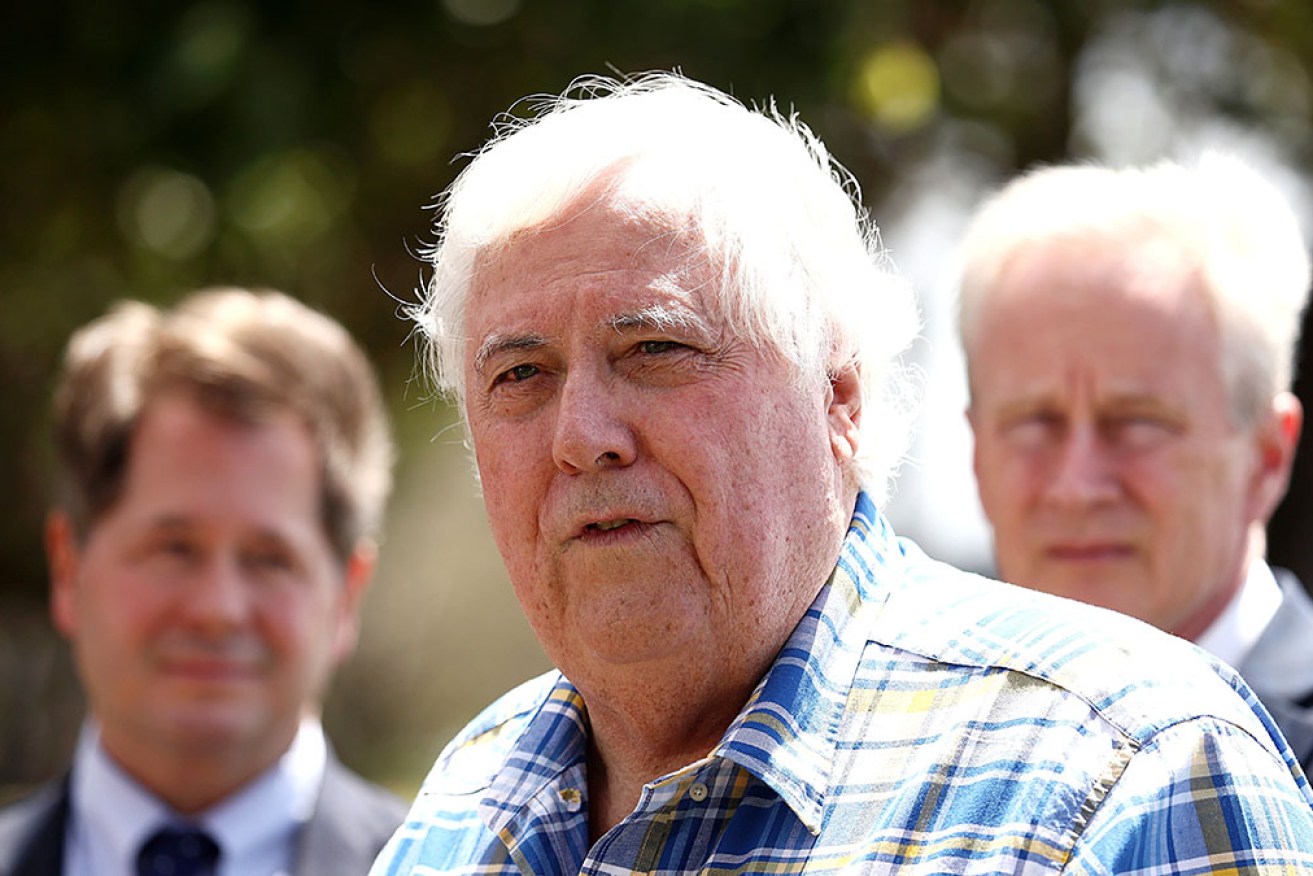 Mining billionaire Clive Palmer. Photo: AAP
An investment company owned by mining billionaire Clive Palmer has launched a lawsuit suing Australia for more than $40 billion.
The Singapore-registered company Zeph Investments has begun action for an investor-state dispute against Australia for $41.3 billion over mineral exploration permits.
The details of the claims were provided in a document sent to Greens senator David Shoebridge by the Attorney-General's department in answer to a question he posed at a Senate estimates hearing in May.
Zeph Investments has claimed Australia breached a free-trade agreement with the ASEAN regional bloc over mineral exploration permits in Queensland's Galilee Basin, which are held by Waratah Coal, an Australian company owned by Mr Palmer.
The department has labelled the claims "unsubstantiated" and indicated it will "vigorously defend the claim".
The documents said Zeph Investments provided the department with a notice of intention of the investor-state dispute on February 21, before a formal notice of arbitration was sent months later.
"On May 29, 2023, after this question was taken on notice, Zeph provided the department with a notice of arbitration formally commencing the arbitration that was the subject of the notice of intention," the document said.
"Zeph alleges Australia has breached certain obligations owed to it under Chapter 11 of the Agreement Establishing the ASEAN-Australia-New Zealand Free Trade Area … Australia will vigorously defend the claim.
"The notice of arbitration indicates Zeph is claiming damages of approximately $41.3 billion. Zeph's damages claim is unsubstantiated."
– AAP