China drops ban on imports of Australian timber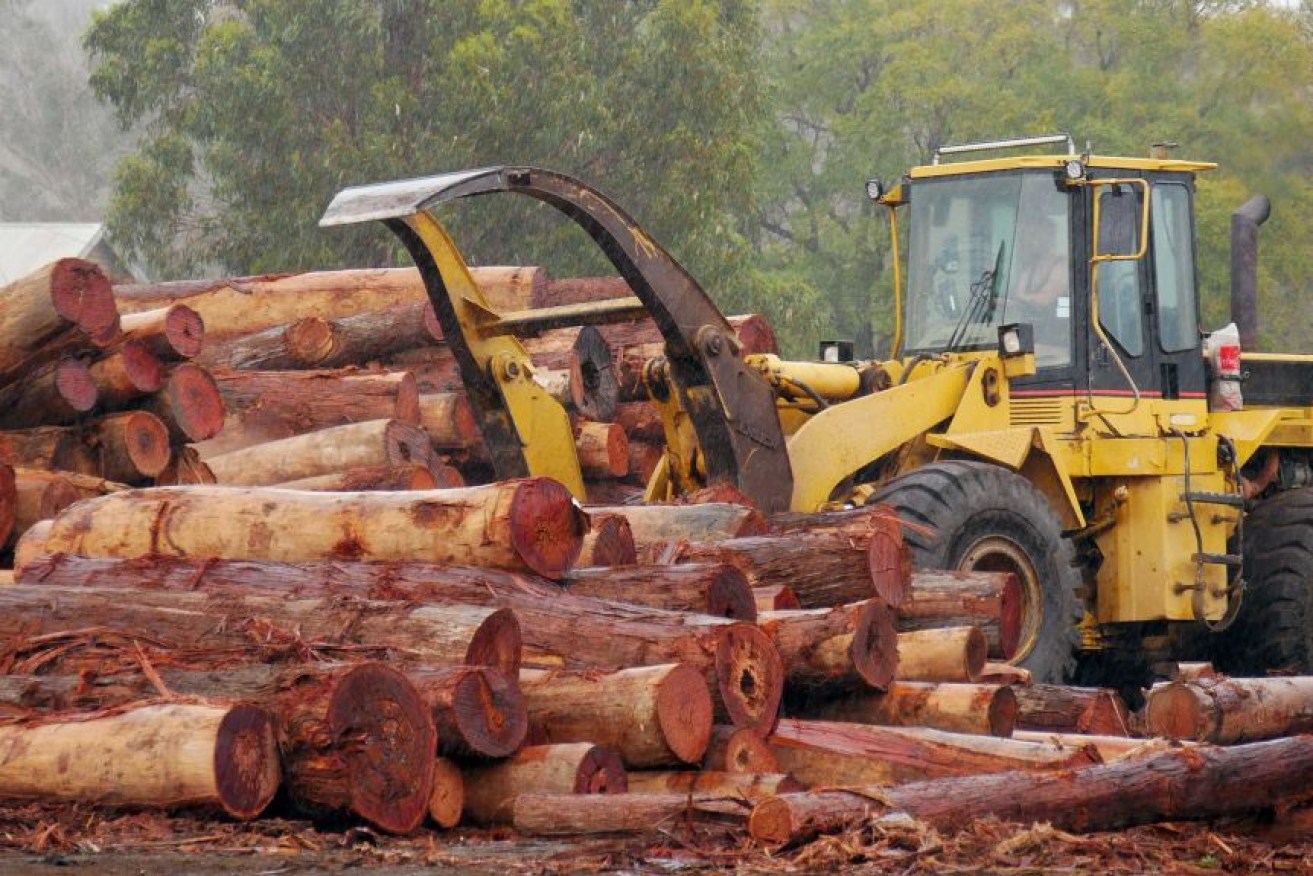 Ambassador Xiao Qian says China will resume the import of Australian timber.
China will resume the importation of Australian timber, bringing to an end a ban of nearly three years.
"The Chinese customs has formally notified the Australian minister of agriculture that starting from today China will resume import of Australian timbers," ambassador Xiao Qian said in Canberra on Thursday.
The trade has been in limbo since late 2020.
Mr Xiao said his country was also ready to set up a working group to discuss taking part in the Comprehensive and Progressive Agreement for Trans-Pacific Partnership.
China applied to join the pact in 2021, but little progress has yet been made.
"We're ready anytime to set up the working group … to talk about China's entry and we will be able to share our views, and also to listen to us from the Australian side," he said.
"Let's work together to find a common ground where we can satisfy both sides – we can sort out those issues."
He said China joining the CPTPP would improve the prosperity of Australia and the region.
On Monday, Prime Minister Anthony Albanese expressed confidence about the improving relationship.
Trade Minister Don Farrell recently returned from Beijing where he held talks with his Chinese counterpart Wang Wentao on a possible end to restrictions on billions of dollars of Australian export products such as barley, wine and lobster.
Beijing banned Queensland timber imports in November 2020, as tensions rose with Canberra and it joined grain and lobsters on the list of rejected Australian goods.
Mr Albanese said the in-person talks represented a positive step forward, given the years-long diplomatic freeze that began under the previous Coalition government.
Talks are under way between Chinese and Australian officials on a convenient date for an official visit by Mr Albanese.
-with AAP