Ministers agree to consider ban on manufactured stone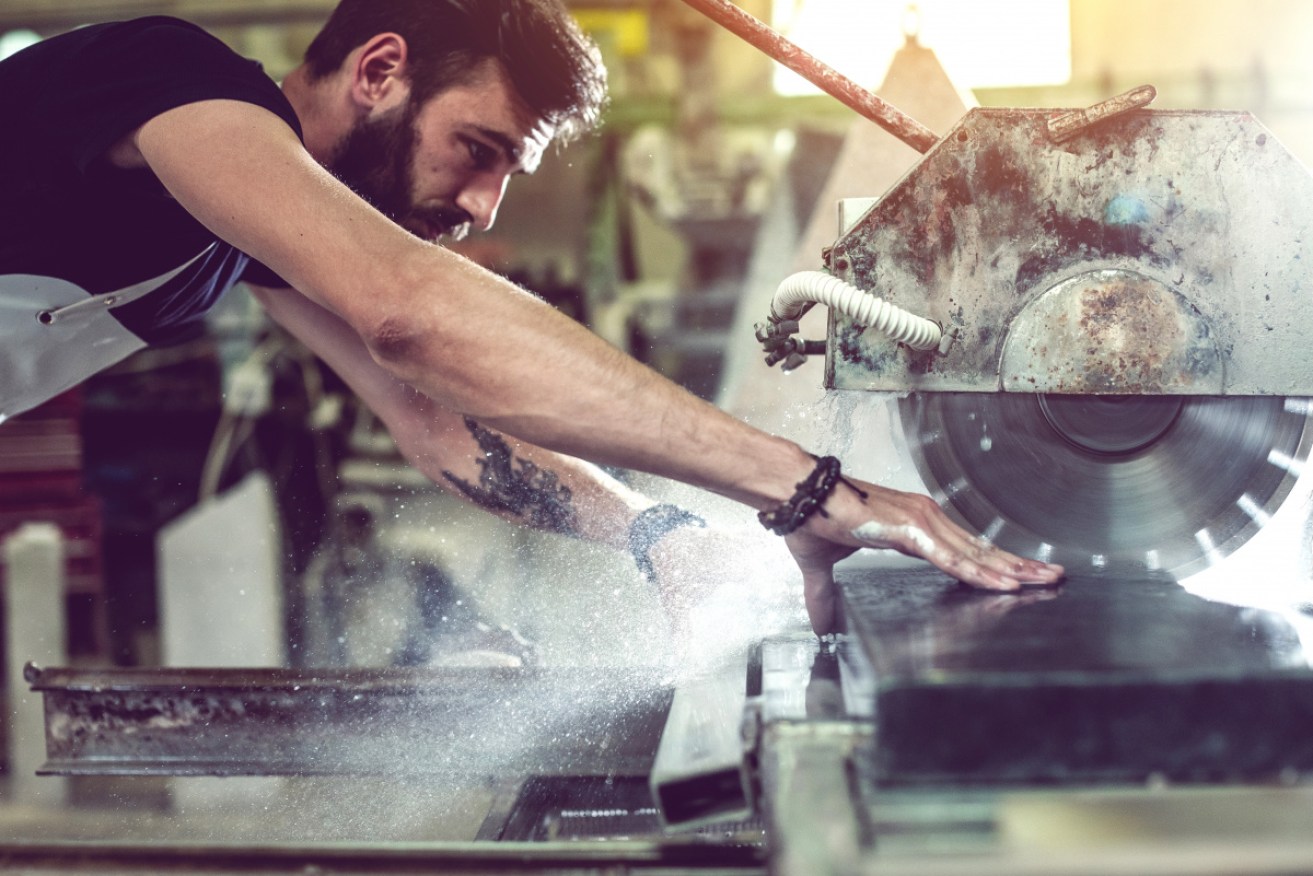 State and territory ministers have agreed to consider a ban on dangerous manufactured stone products. Photo: Getty
States and territories have agreed to consider banning potentially deadly stone products, following a meeting led by Workplace Relations Minister Tony Burke.
There was unanimous agreement at Tuesday's meeting, after Mr Burke urged his state counterparts to bring forward a decision on whether to ban domestic use of engineered stone, amid mounting pressure from federal MPs, unions and health experts to act.
"We have now tasked Safe Work Australia to do the work to scope out what regulation is required for all workplaces where you deal with silica dust, and to also scope out specifically with respect to engineered stone and engineered-stone benchtops to do the work starting now on what a ban would look like," he said after the meeting.
Mr Burke said earlier he wasn't willing to wait until a previously issued deadline of July 2024 to begin discussing banning high-silica content stone products, which are behind a spike in workers suffering lung disease.
The decision followed a push by the construction union to step up its campaign for a ban on manufactured stone products. On Tuesday, the CFMEU said it would take the law into its own hands if the government failed to act.
It said it would ban the use of products with high levels of silica from July 2024 after the deadly dust was linked to incurable lung disease and cancer.
The union had previously threatened to issue a directive to not unload the products from mid next year.
An estimated 600,000 workers have been exposed to silica dust generated through mining, construction, building and manufacturing.
A Curtin University study has put the total number of deadly and incurable disease silicosis at more than 100,000 people and estimated 10,000 workers would develop lung cancer from dust exposure.
Incoming national secretary Zach Smith said a full ban was needed because there was no safe level of exposure with the disease still occurring in workplaces with high levels of health and safety compliance.
"To talk about PPE and wet cutting –those sort of practices might blunt the sharp edges of silicosis, but they're not going to fully protect workers," he told reporters in Canberra on Tuesday.
Mr Smith said the union's timeframe game the government enough time to act and any earlier steps would be welcomed.
But he admitted the union-issued directive could be illegal.
"Unfortunately, actions of this sort, whether it was the ban on asbestos or green bans, aren't always on the right side of the law," he said.
"But that doesn't mean that will stop us from doing what's right to protect our members' health."
Mr Smith said banning stone benchtops and products with high levels of silica wouldn't cripple the industry. There were other options, including natural stone, laminate and timber for benchtops.
Earlier, Mr Burke said he had a "good degree of confidence" about getting support from the states and territories to scope out an immediate ban. He needed two-thirds of state and territory jurisdictions to agree.
"Silica has the risk of becoming the new asbestos," he said in Canberra.
But bans will not be immediate, even after Tuesday's decision. There will first be a six-month scoping process from Safe Work Australia before the report is considered in the second half of the year.
Mr Burke said the scoping would include what percentage of silica in stone would be banned.
"Safe Work Australia have the expertise to work through exactly where the line should be drawn," he said.
"But wherever that line is drawn, it has to be drawn on the side of people being able to go to work and come home without a terminal illness."
He said any ban would take at least 12 months.
Ministers were presented with a Safe Work Australia report on Tuesday that recommended three actions: Better education and awareness, more regulation and further research and scoping of a ban.
Mr Burke is also set to announce the federal government will consider an importation ban after consulting stakeholders.
– with AAP
Topics:
Tony Burke,
workplace safety