Santos' 'clean' fuel claims challenged in court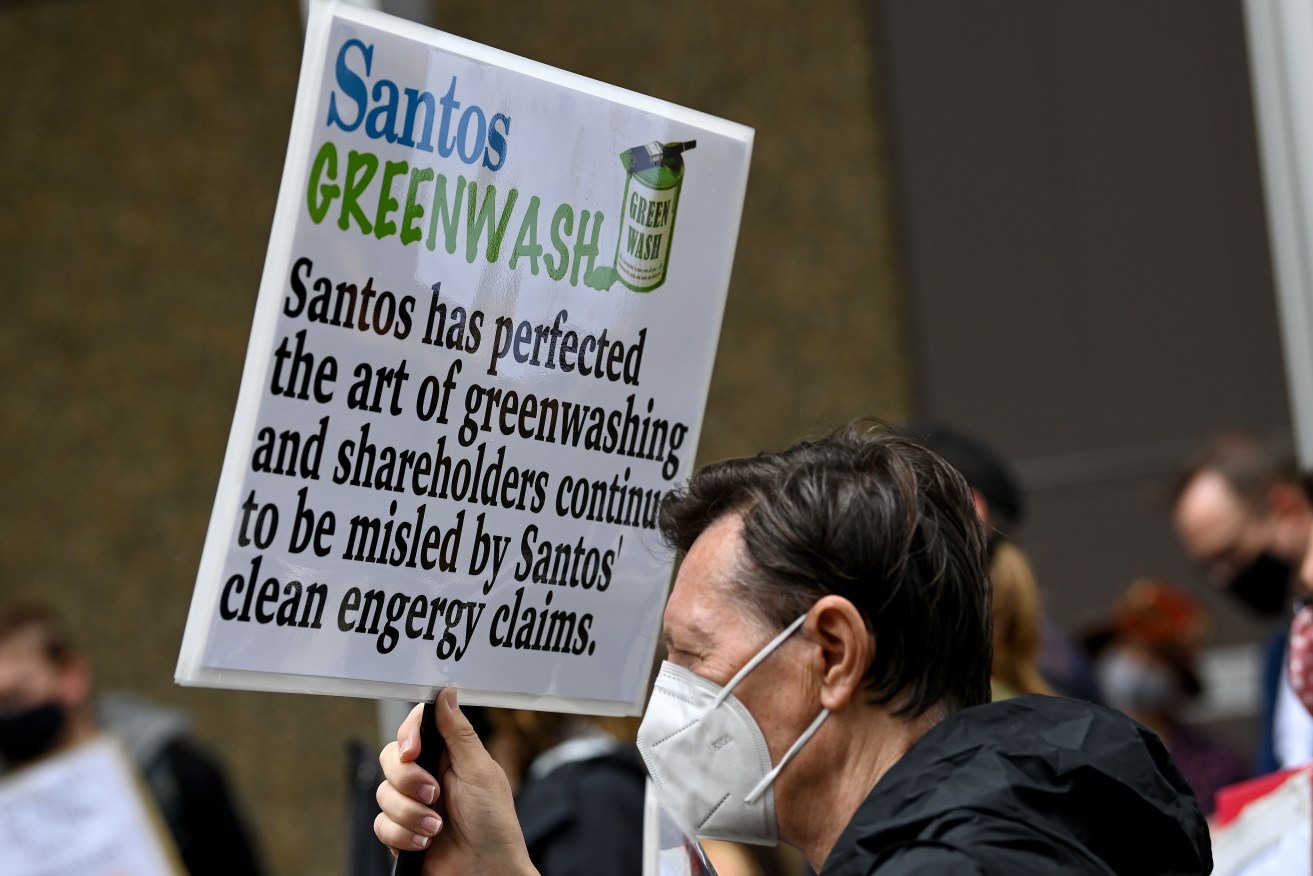 Santos is accused of making misleading claims over carbon capture and storage, and making hydrogen. Photo: AAP
Lawyers in a dispute between a shareholder advocacy group and one of Australia's biggest energy producers have been told to get in a room and reach an agreement.
The Australasian Centre for Corporate Responsibility (ACCR) has sued Santos in the Federal Court alleging the oil and gas producer engaged in misleading or deceptive conduct violating consumer law.
Santos revealed plans to use carbon capture and storage to lower emissions and make "clean" hydrogen using natural gas, which the ACCR alleges was not practically or commercially viable.
The ACCR alleges Santos' representations that natural gas is a "clean" fuel and hydrogen made using it amounts to "zero emissions" were likely to mislead.
The ACCR is being represented by the Environmental Defenders Office.
Its lawyer told the court there is likely to be little disagreement about the facts of the case regarding what was claimed and when.
"There's then a debate that emerges about certain representations made," he said during a first case management hearing on Tuesday.
Documents were first filed with the court in August 2021.
Justice Michael Lee has tried to expedite the process by requesting reports in evidence rather than having expert witnesses brought before the court.
Santos attempted to present evidence in response to emissions claims related to a carbon capture and storage project criticised by the ACCR.
"It's conceivable a Santos witness will say they misunderstand the document," Santos' lawyer told the court.
"Why is it a productive use of the court's time to have to listen to evidence about that for days and days and days?" Justice Lee said.
He said a referee could conduct inquiries in the months before trial.
"(It would) be a lot cheaper and quicker for everyone."
He told the parties to confer and resolve agreed facts of the case so the court can focus on what is in dispute.
"Give me an idea of what in truth the court needs to decide at the hearing of this case," he said.
"I want two barristers to sit down in a room with a registrar and put together this document, and stay in that room … until that document is complete," Justice Lee said.
– AAP