'I'm not going to lead people on': PM Scott Morrison refuses to increase Newstart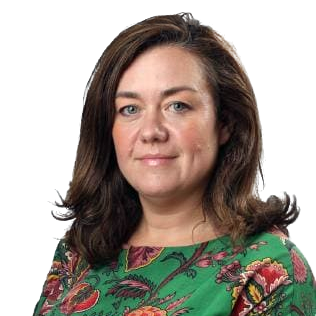 Prime Minister Scott Morrison says he no intention to increase Newstart. Photo: Twitter/7 News
Scott Morrison has emphatically ruled out lifting the $40-a-day rate of Newstart, warning campaigners including Barnaby Joyce they are out of touch with what voters want.
The Prime Minister, who credits "the quiet Australians" with his election victory, said voters want the welfare system to work for taxpayers too.
"I'm not going to lead people on about this. You ask me 'Are we increasing Newstart?' Well the answer is 'No, we are not'," Mr Morrison told Seven News.
"They believe the best form of welfare is a job and they believe that our welfare system should work as much for taxpayers as it does for those who benefit from it."
Mr Morrison's comments follow a growing number of Coalition MPs backing John Howard's call for the $555-a-fortnight dole payment to be increased.
Prime Minister Scott Morrison has emphatically ruled out increasing the rate of Newstart, telling 7NEWS he has other priorities. #7NEWS pic.twitter.com/ebLHqGIFZ2

— 7NEWS Brisbane (@7NewsBrisbane) August 1, 2019
On Monday, Barnaby Joyce made a national splash when he revealed his new financial circumstances – supporting his ex-wife and four daughters and his new partner and their two sons on $211,000 a year – was helping him understand how tough it is for people on the dole.
Mr Morrison did not back a review of Newstart, as proposed by the Labor Party and welfare groups.
"If the Labor Party thinks it should be increased well, tell us how much and how you are going to pay for it and what you are going to change. Just be honest with people. I am," he said.
But Labor frontbencher Linda Burney has accused Mr Morrison of being "mean, tricky and misleading" after claiming "99 per cent" of people on the dole get extra payments on average worth $130 a fortnight.
Department of Social Services figures show a majority – 51 per cent – get just $14 a fortnight.
"The least they deserve is a government that tells the truth and doesn't dress up figures to distract from the inadequacy of Newstart and the Liberals and Nationals inaction," she said.
"It's yet another example of the Prime Minister being out of touch, tricky and misleading on Newstart."