Ugly industry uncovered: Shoddy 'beauty' procedures are leaving victims disfigured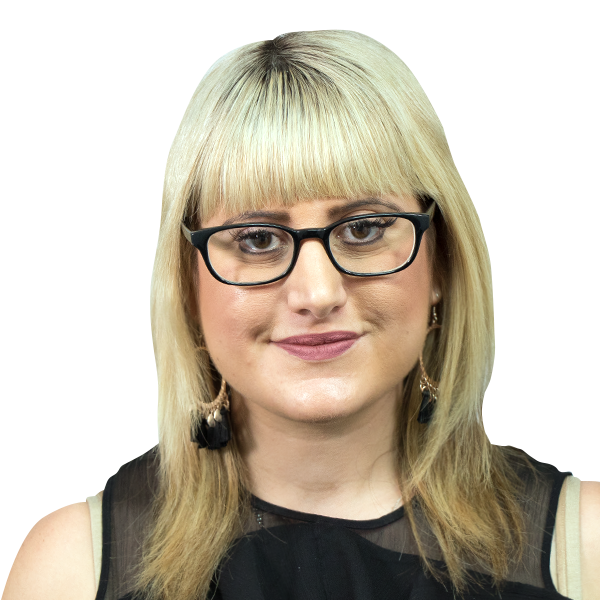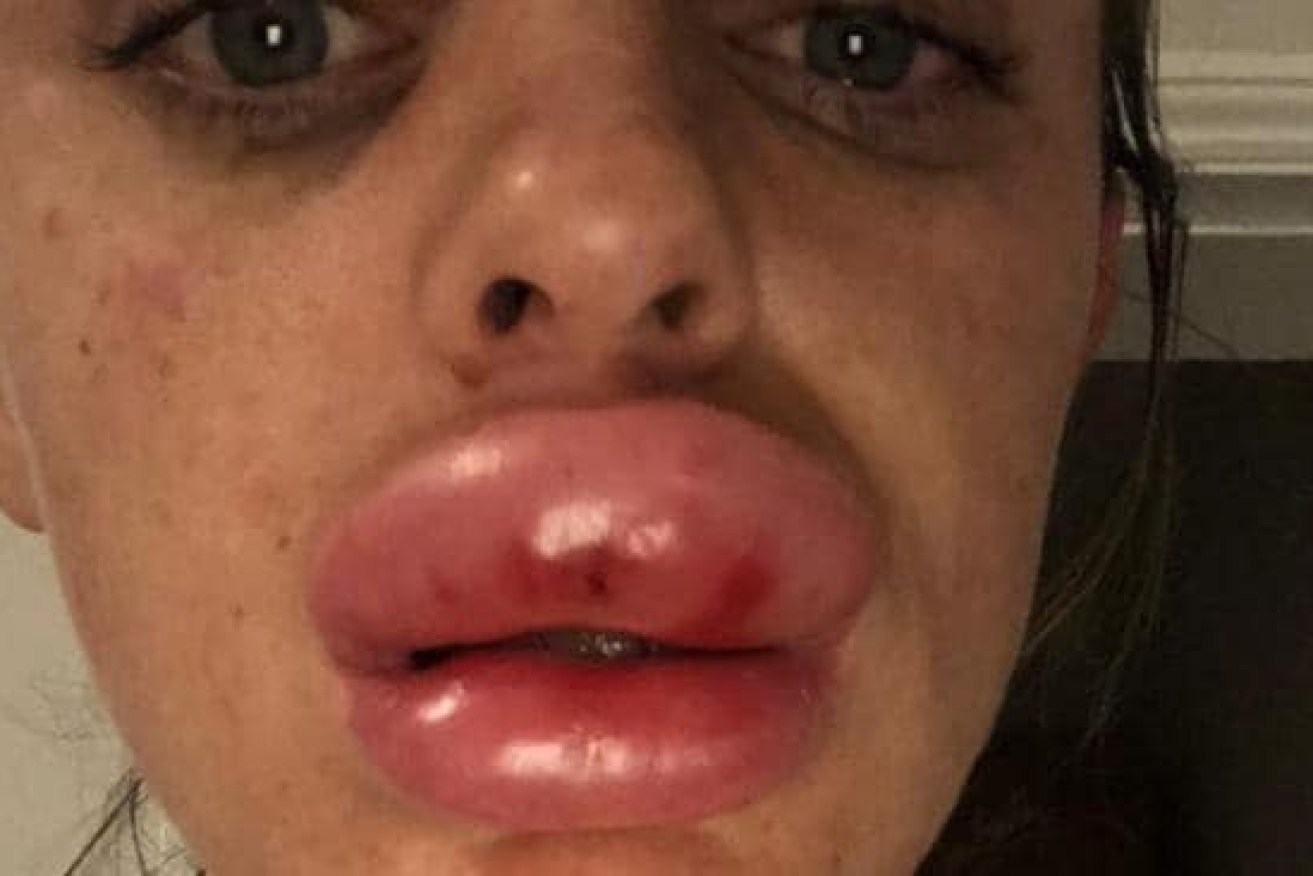 The disastrous side effects experienced by a UK woman after using cheap cosmetic filler. Photo: Twitter
Rogue medical practitioners conducting dangerous cosmetic Botox and filler procedures are causing serious injuries to their patients, including blindness, facial growths and even death.
A two-month investigation by The New Daily uncovered illegal procedures being performed without the supervision of a doctor, as required by law.
The New Daily has spoken to numerous victims across Australia who shared their horrendous experiences with botched beauty procedures.
Their complaints included temporary loss of eyesight, blocked blood vessels and alarming facial growths. 
As a result of information unearthed by TND, industry watchdog the Australian Health Practitioner Regulation Agency (AHPRA) is investigating at least one practitioner who faces the prospect of serious ramifications.
The New Daily visited several skin clinics, beauty salons and even massage parlours performing cosmetic injections in Melbourne.
In Australia, the law states a doctor must consult face-to-face with a prospective patient before undergoing cosmetic injections. 
Many of the dozens of businesses visited by The New Daily had nurses who performed consultations without a doctor physically present, instead connecting with the supervising doctor via a video call service.
At least one business admitted to not consulting with a on-site doctor at all during the procedure.
'Loopholes in the system'
An AHPRA spokeswoman said registered nurses can only administer prescription-only medicines when authorised to do so by a registered, authorised health practitioner.
Last year, a 35-year-old woman died after a botched breast enlargement filler procedure at a clinic in Sydney, which was being attended to by an unregistered nurse.
Australian Society of Plastic Surgeons president Professor Mark Ashton said The New Daily's investigation highlighted "loopholes in the system", illustrating how easy it was for patients to be misled by unqualified practitioners.
"As your investigation has identified, it's very easy to obtain Botox and fillers from people that are not licensed," Professor Ashton said.
Australasian College of Cosmetic Surgery president Dr Irene Kushelew said video call consultations in cosmetic medicine were being abused, leading to harmful outcomes for patients.
What The New Daily uncovered
In one facility visited by The New Daily procedures were conducted in a room the size of a tiny bathroom, with two portable beds covered by visibly dirty blankets.
The nurse was wearing casual clothes in place of the customary white coat, and no sanitary gloves during any of the consultations, including while touching the face of a prospective client.
After visiting the beauty parlour The New Daily phoned the nurse directly and asked questions about her consultation procedures and why she had been undertaking consultations unsupervised by a doctor.
A Gumtree advertisement found by The New Daily. Photo: Gumtree
The nurse hung up and did not return TND's phone calls after repeated contact attempts.
Unchecked home-based businesses are also flooding the market.
More than 100 were found advertising cosmetic injections on classified sites such as Gumtree, and social media platforms.
These operators were attempting to lure consumers by spouting promises such as "get rid of your crows feet", "look younger" and "no more wrinkles".
'I could've gone permanently blind': The horror stories
One victim of a facility in Queensland, Hannah Smith, went to a travelling nurse in a beauty clinic for treatment to her frown lines. 
Ms Smith was given filler – it blocked a blood vessel (images below), which led to a severe skin breakdown. 
"I was so lucky not to have turned permanently blind," Ms Smith told The New Daily. 
"I was terrified when I woke up with impaired vision a few days later."
Soon after, she was admitted to hospital and given an enzyme injection to dissolve the filler. 
In May, Sally Cameron visited a travelling nurse, who worked out of a Melbourne gym, and underwent dermal filler treatments.
After the treatment her whole face "blew up" and a mass appeared on her right cheek.
She was rushed into the emergency ward on several occasions – as recently as this week.
"My cheek has been swollen for seven months and I'm back on antibiotics, if I had of known the side effects I would've said no to the injections," Ms Cameron said.
Ms Cameron, who has been debilitated as a result of the treatment, admitted she wasn't seen by a doctor on the first consultation, but instead was "rushed" into speaking to someone who claimed to be a doctor via Skype.
She said she told the nurse that she had an auto-immune disorder, but the nurse failed to acknowledge her concerns or advise of the side effects.
Another woman told The New Daily she spent more than $3000 on a botox and dermal filler package from a nurse who worked from an apartment in Melbourne's CBD.
The patient experienced complications, such as severe swelling and bruising, that were present for more than three months after the procedure.
Another woman said her face "drooped" after undergoing dermal fillers from a nurse based in a skin centre at a Melbourne shopping centre.
The woman, who is still undergoing treatment for the side effects, said she felt "ugly" and that "her face would never be the same again".
'We do not Skype'
Andrea Moss, owner of Liberty Belle Skin Centre, said her clinic regularly treated patients who had experienced serious complications from dodgy operators.
"Recently we had to refer two of these patients to the emergency department at the Alfred and the Austin hospitals," Ms Moss said. 
She said doctors at her skin centre were physically on-site and consulted with every patient face-to-face.
'Very little regulation'
Professor Ashton said Skype consultations for cosmetic injections and the issues identified by The New Daily in its investigation highlighted "very little regulation in the industry".
"It's a Schedule 4 drug so it's meant to be prescribed by a doctor – a doctor is meant to have seen you before the procedure is implemented … the arrangements identified are completely outside the law," he said.
"Injectables remain completely unregulated and almost a free-for-all where people are deliberately flouting the regulations and the law.
"A lot of this inappropriate cosmetic injecting behaviour is happening in a parallel universe where the government is aware of it happening but it's finding it so difficult to police it."
* Victims' names have been withheld to protect their privacy