PM slammed for favouring 'powerful and well connected' schools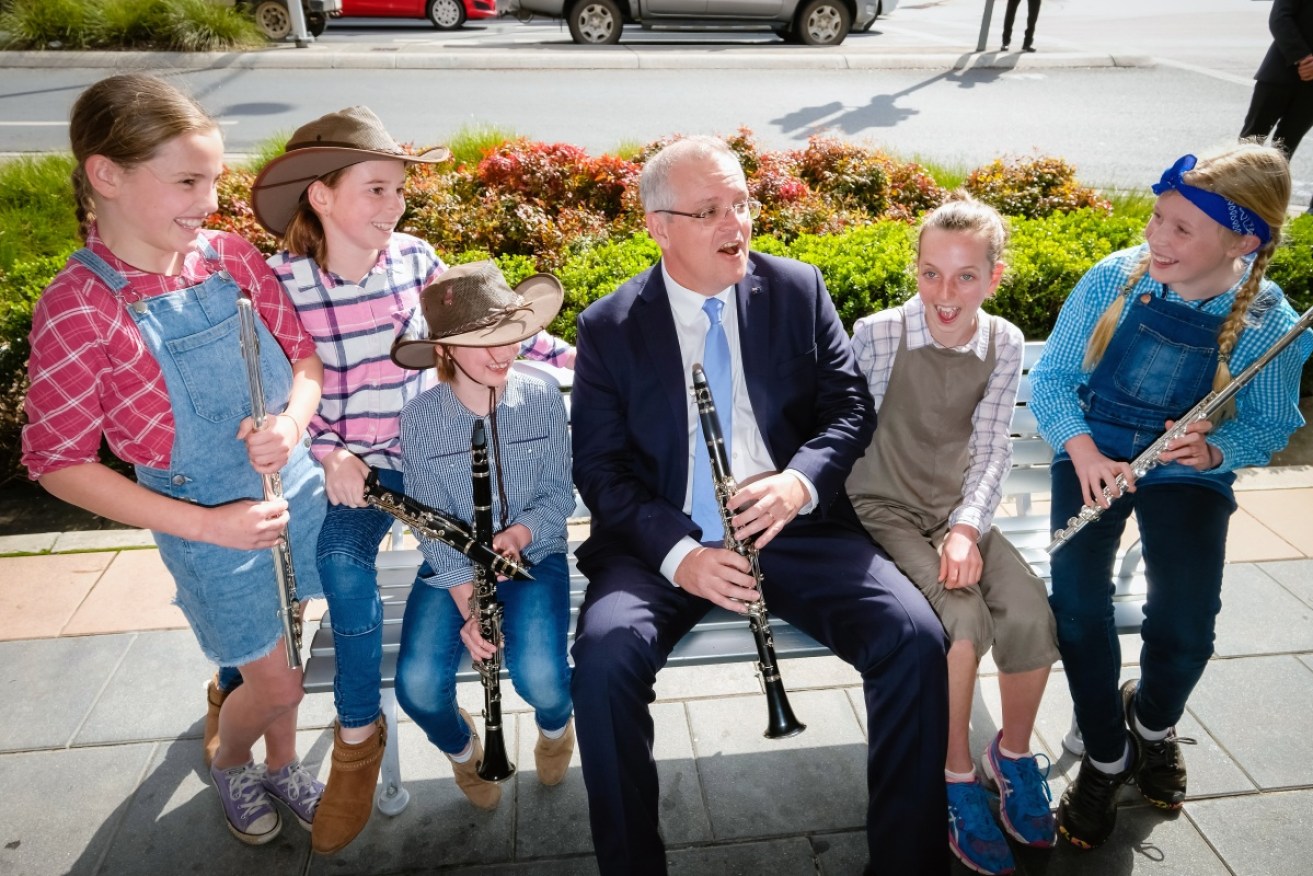 The PM's latest deal has been slammed as a "pathetic" capitulation to wealthy schools. Photo: AAP
Prime Minister Scott Morrison is confident that the states will come around to his $4.6 billion funding deal struck with Catholic and independent schools.
The New South Wales government announced on Friday morning it would not sign up to any school funding model that offered "special deals" for private schools.
Mr Morrison on Thursday announced an extra $4.5 billion for Catholic and independent schools, moving away from a funding model that uses census data to one based on parental tax data to calculate a school's wealth.
NSW Education Minister Rob Stokes is refusing to accept the "unfair" agreement, which his predecessor Adrian Piccoli has dismissed as a "pathetic" capitulation to the powerful and well connected.
Mr Stokes, a Liberal like Mr Morrison, believes the Commonwealth is pitting public against private schools.
"We are very concerned that the federal government should not strike any special deals with any sector – public or private – but rather ensure that school funding is provided on the basis of need to all public and private schools," he told 2GB radio on Friday.
But Mr Morrison is unfazed by the blowback from a Liberal colleague.
"I don't think Rob's yet had the chance to really look at the full details of this," Mr Morrison told ABC radio.
"I'm sure once he sees that, he'll see those comments don't weigh up with what we've actually announced."
The government is gifting Catholic and independent schools $3.2 billion over 10 years to fund changes to the way parents' wealth is measured, based on income tax data.
An additional $1.2 billion will be spent on Catholic and independent schools as the government sees fit.
Mr Morrison claims there will be no impact on the state funding arrangements.
"These announcements sit outside of those, and they're true to what the needs-based funding regime is, to make sure we're making decisions based on the actual income of parents," he said.
Labor frontbencher Anthony Albanese accused the government of reigniting the school funding wars.
"Here we have this massive injection of cash, but only to Catholic and independent schools," Mr Albanese told the Nine Network.
"Public schools, where most kids go in Australia, are missing out. He should look after all children, not just some."
Finance Minister Mathias Cormann said the special deal had no bearing on public schools, saying funding for state-run institutions would increase every year for the next decade.
The deal brings to a head months of discussions to end a long-running war over the Gonski 2.0 school funding model.
The National Catholic Education Commission's Ray Collins said it would save faith-based schools from increasing fees or shutting down altogether.
"Families can only have school choice if there is an affordable alternative to free, comprehensive government schools," he said.
-with AAP