Government offer of new coal cash to 'tame the beast' in party room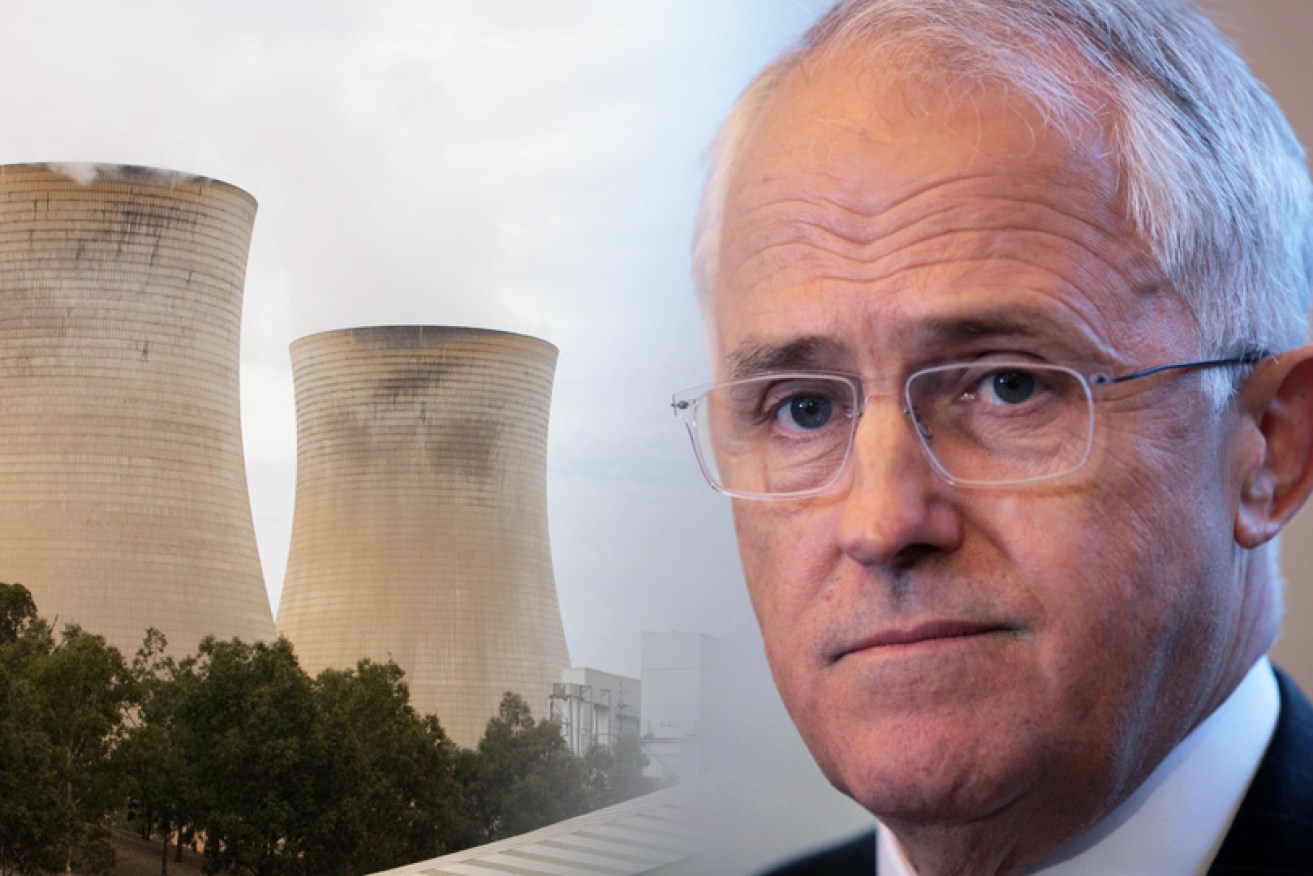 Taxpayer-funded coal plants may be the price extracted by Coalition backbenchers. Photos: Getty
Coalition sources claim the government will spend billions of public money on new coal-fired power stations, as Prime Minister Malcolm Turnbull tries to win support from his own MPs for his signature energy plan.
The Daily Telegraph ran the 'exclusive' on its front page on Monday, quoting a source who said "the focus is on getting cheap power into the system".
The drop did not seem to placate key backbencher Tony Abbott, who was out on Monday morning (AEST) warning that Mr Turnbull's National Energy Guarantee plan was "very, very dangerous" because it would impose a binding carbon emissions target.
"I have enormous concerns about anything that smacks of our country being dictated to, surrendering our sovereignty really, to the green bureaucrats of Paris," Mr Abbott told 2GB radio.

When prompted to comment on the new coal-fired stations proposal, Mr Abbott said he was "a little sceptical".

"If we're fair dinkum here … the first thing the government would do is compulsorily acquire the Lidell power station and keep it open."
The NEG, as the government policy is known, would impose both an emissions guarantee and a reliability guarantee. It was drawn up as a compromise after the Coalition backbench pushed back against the recommendations of the government's own Finkel review.
Barnaby Joyce, another sceptical backbencher, hinted the price for his support was a promise to "break up" power companies if they failed to lower power prices.
Labor's climate and energy spokesman, Mark Butler, said claims of taxpayer-funded coal plants were "extraordinary" and the Coalition needed to "get real".
"I think we all understand what is happening here. Malcolm Turnbull is trying to tame the beast that is the hard-right of the Coalition party room led by Tony Abbott and Barnaby Joyce," Mr Butler said.
It reminds us that the biggest barrier to lower power prices for Australian households is the chaos and division, for five years, in the Coalition party room on energy policy.

"But this beast will not be tamed, and Malcolm Turnbull has to realise, if he is to have any chance of landing an energy policy that has broad political and industry support, he simply has to stop taking dictation from Tony Abbott and Barnaby Joyce."
Earlier, Australia's competition watchdog told Nationals MPs that new coal-fired power plants were not the only solution to bringing energy prices down.
The Australian Consumer and Competition Commission recommended the government financially back new power generation as one of 56 recommendations aimed at bringing prices down.
But ACCC chair Rod Sims said new coal power was not the only solution.
"If you're going to deal with the affordability of electricity you've got to look right across the board, you can't just narrow in on one sector," Mr Sims told reporters on Monday.
He spoke to Nationals MPs, including Mr Joyce, on Monday about the need to implement all 56 recommendations, not just the one that could see new coal-fired generation built.
Mr Turnbull will announce his support for the Australian Competition and Consumer Commission proposal at a coalition party room meeting on Tuesday.
Finance Minister Mathias Cormann confirmed the government was "accelerating consideration" of the ACCC proposal, which he said would not favour one power technology over another.
-with AAP