Sarah Hanson-Young takes first step in defamation case against David Leyonhjelm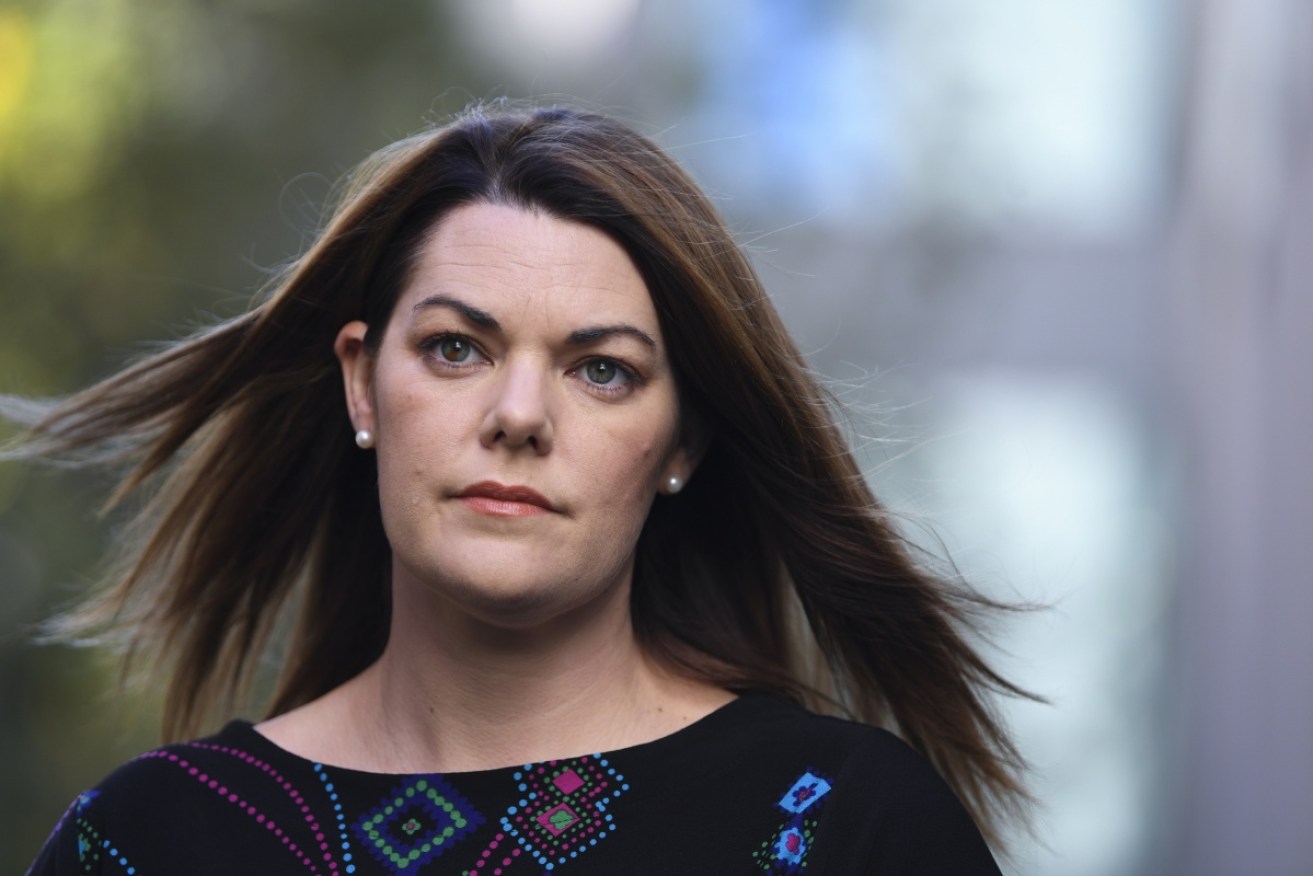 Prime Minister Malcolm Turnbull says Sarah Hanson-Young deserves an apology. Photo: Getty Photo: Getty
Liberal Democrat David Leyonhjelm has been given a week to apologise to Greens senator Sarah Hanson-Young for his controversial remarks, and compensate her for damaging her reputation.
Law firm Kennedys – representing Senator Hanson-Young – issued Senator Leyonhjelm a concerns notice on Wednesday, marking the first step in a defamation lawsuit against the outspoken politician.
Senator Hanson-Young wants an unreserved apology from Senator Leyonhjelm for implying she was a "hypocrite" for "hating men" and a "slut, shagging men indiscriminately", according to the notice, provided to Fairfax Media.
Senator Leyonhjelm must also "formulate an offer" to Senator Hanson-Young to "make amends for his disgraceful conduct",  Kennedys lawyer Rebekah Giles told Fairfax Media.
The prolonged dispute emanated from the NSW senator's remarks to Senator Hanson-Young during a parliamentary debate on June 28.
He told her to "stop shagging men", and expanded on the comments in radio and TV appearances up until July 2.
The legal notice references Sky News, 3AW radio, the ABC's 730 program, Channel Ten's The Project and a statement originally published on Medium.com, Fairfax Media reported.
Senator Hanson-Young alleges Senator Leyonhjelm's actions were for his "own self-seeking publicity and self-aggrandisement", the letter reportedly stated.
It said Senator Leyonhjelm's comments insinuated his Greens counterpart "hates men by stating in the Senate the view that 'all men should stop raping women' " and "dishonestly promotes the view for her own political gain that men are born guilty of hating women".
"If my client's concerns notice is not addressed to her satisfaction, I am instructed to commence legal proceedings against Mr Leyonhjelm without further notice to him," Ms Giles said.
"He would be well advised to seek legal advice."
But Senator Leyonhjelm has told Fairfax Media he won't acquiesce to the demands.
He said he was willing to fight the case in court, adding "I have a suspicion that she will fight up until the election and then drop it".
Senator Hanson-Young was "wasting her time, money and endless reserves of outrage", Senator Leyonhjelm said in a statement on Thursday.
"Apologising in response to the outrage of a politically correct lynch mob would be insincere.
"Drawing attention to double standards and misandry is not wrong and does not warrant an apology," Senator Leyonhjelm said.
The New Daily has contacted Kennedys for comment.