'I go without food': Struggling pensioners reveal what retirement is like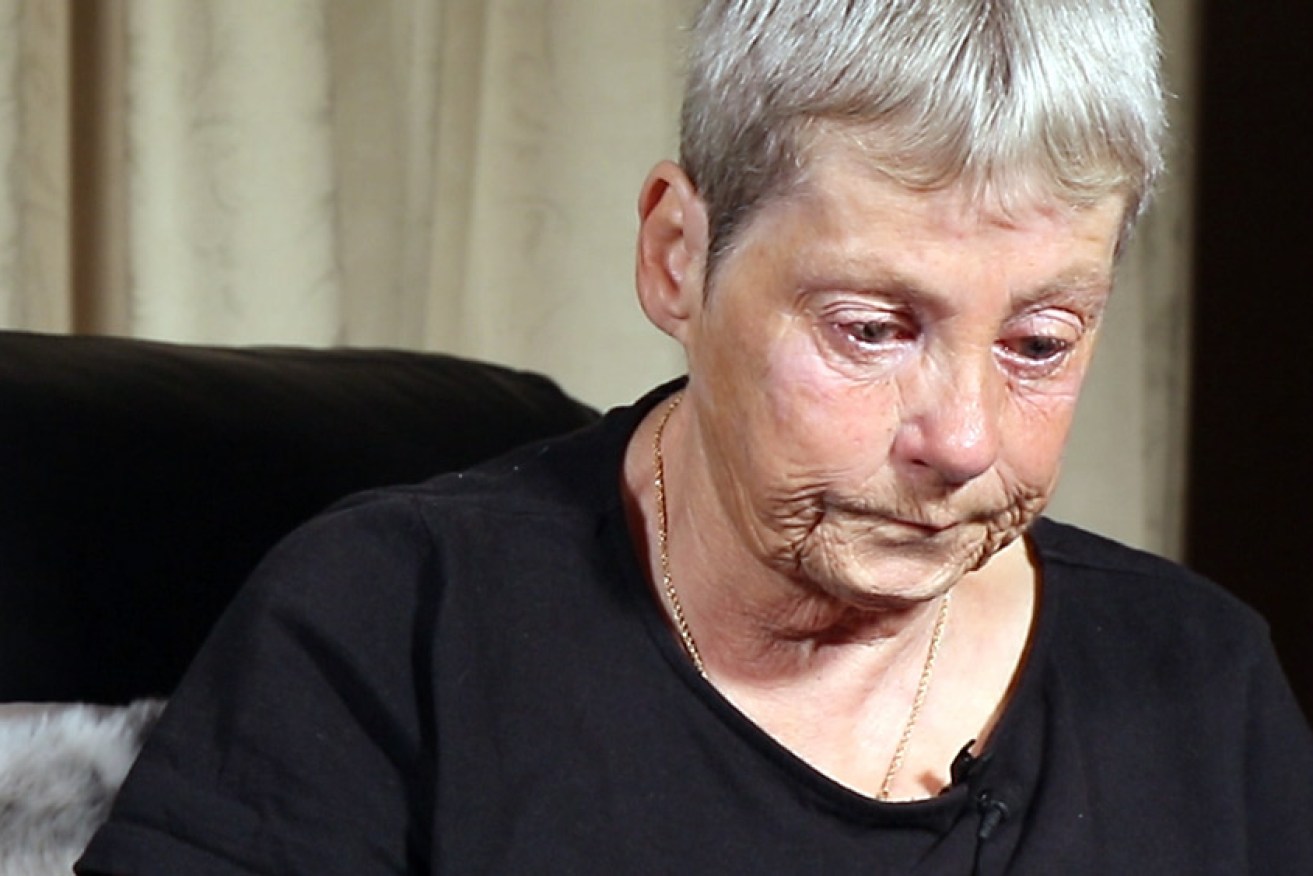 Patricia Andrew says living solely on the pension is a fortnightly struggle. Photo: Simon Rankin
Patricia Andrew has no savings, no super and no assets.
She's survived months without spending money on groceries.
She's forgone necessities like heating and healthy food just to keep up with rent and pay for utilities.
But despite all that, 69-year-old Patricia – who receives the maximum rate of age pension – is on the brink of homelessness.
'Impossible to find housing'
There are no longer any affordable rentals for single pensioners in Australia, forcing many elderly into homelessness or onto public housing waiting lists, Crystal McDonald from Housing for the Aged Action Group (HAAG) says.
The average cost of a one-bedroom, private rental for a Melbourne-based pensioner who receives the full age pension is 79 per cent of their income, she says.
"It is near impossible to find stable, affordable housing as a pensioner with no assets."
According to the Rental Affordability Index, stable, affordable housing is classed as permanent and under $140 a week.
The only type of housing that meets that criteria is public and social housing, but that is getting increasingly harder to access.
"Our clients used to wait on average one to three months for a place in public housing, now it is over a year," Ms McDonald says.
"The lack of affordable housing options for pensioners is one of Australia's biggest problems."
The maximum base rate for the age pension for singles is $814 a fortnight. That falls well below the national minimum weekly wage of about $695.
'I can't afford food'
For Patricia, relying solely on the government to fund her retirement has been a fortnightly struggle.
The 69-year-old has received a notice to vacate her Brunswick unit in Melbourne's inner north – a property that Patricia has rented for more than 18 years.
"I cannot afford the rents that landlords are asking for now.
She's now one of 82,000 people on the public housing waiting list in Victoria.
Patricia says she would be homeless if it weren't for her daughter's willingness to accommodate her at her home until a vacancy opens up.
But that means relocating to Geelong.
"It's taken me years to find a really reliable doctor that I really like now.
"I now have to travel from Geelong to come to visit him in Brunswick."
Patricia worked in a textile factory – which did not pay superannuation – and also picked up a range of cleaning jobs, but a work injury forced her into retirement at age 58.
She was left with $5000 in superannuation – compulsory superannuation was not introduced until 1992.
Over two years, Patricia used up all her funds to fly to New Zealand several times to visit her terminally ill mother.
Without any superannuation or savings left, Patricia is dependent on her fortnightly pension payment of $991.
"If I get a high utilities bill, then I can't afford to buy food that fortnight.
"There are times that I don't buy groceries for five weeks."
When you're living on a single, full age pension, every dollar counts.
"I just live from fortnight to fortnight as best I can … but I'm already behind the eight-ball.
"I've been buying bubble wrap, which is costing me $9 a time," Patricia points out.
"On Saturday I had to go to Moonee Ponds to get some boxes. Normally a taxi from the supermarket to my house would cost $11. Well, because I had to get a maxi-taxi with these boxes on Saturday for packing, my taxi was $31."
Patricia is still trying to pay off the $1000 that she borrowed from Centrelink in December 2017, to buy Christmas presents and cook Christmas dinner for her family.
"I hear of a lot of people like going on holiday, and it's like 'how could they afford it being on a pension?'."
'I feel isolated'
Lorraine Mace, 68, is also on a single, full age pension and receives $949 a fortnight.
Yet she tends to have a few dollars leftover after bills are paid and food is purchased.
"If I run out of money halfway through my pay period, then I've got nowhere else to go," she said.
"I'm single so there's no one else I could fall back on."
Lorraine was a credit officer and later worked in call centres. Eventually, worked "dried up" and so Lorraine retired at 63.
"I kept tying for work but it dawned on me I think that 'nah, you're too old, they don't want you, off you go. Go and retire'."
But she had little money in her superannuation fund to fall back on.
After failing to secure a mortgage on a property in her 40s, Patricia used up her super to pay for a $60,000 mobile home at Carrum Downs Holiday Park in Melbourne's outer south-east.
"I save up and save up and save up and I might go to the theatre once every three or four months."
Lorraine often can't afford to go out with friends and regularly turns down social invitations – a process which can make her feel "lonely" and "isolated".
"You just get to a stage where people don't ask you again or they get sick of asking.
"So here I am … I'm retired and not going on cruises."