George Pell: Father of alleged victim speaks in first open court session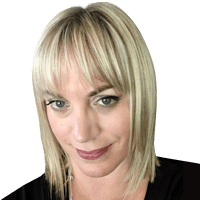 Cardinal George Pell faced a dramatic first open session on Wednesday. Photo: AAP
Loading...
The father of a man allegedly abused by Cardinal George Pell has spoken of his son's fatal descent into drug abuse.
In a dramatic first open session of the committal hearing against the treasurer for the Vatican, who is charged with multiple allegations of historic sexual abuse, the court heard the alleged victim died 24 hours after leaving police custody four years ago.
The witness, who could not be named, told the court via video link of his son's tragic addiction to heroin which led to his "accidental" death in 2014 just after being released for an unknown matter.
"I believe he was used to taking a lot more [heroin] and he thought he could do that but it was just too much for his body," he said.
The father said his son's addiction to heroin began when he was introduced to it while still a pupil at St Kevin's College in Toorak, an independent Catholic school for primary and secondary boys.
He said his son's addiction was so severe "he tried to enter rehab seven or eight times".
Whenever he met up with him for dinner over the period of many years the son was "usually high", he added.
Ruth Shann, Cardinal Pell's senior barrister for the high-profile case at Melbourne Magistrates Court, asked if the son had ever claimed to have been abused.
The father replied: "At no time did he ever tell me that and we had quite a few discussions."
The father said he gave his son regular lifts to St Patrick's Cathedral and he was the sort of father to be aware of the possibility of abuse taking place, saying: "I'm aware of that sort of thing and I never saw or hinted there was something going on."
Before the father gave evidence there were angry exchanges between Cardinal Pell's lead barrister Robert Richter and a high-profile advocate who has documented Catholic abuse for 35 years.
Bernard Barrett denied all of Robert Richter's accusations. Photo: AAP
Bernard Barrett, a retired academic and volunteer for Broken Rites, was accused of trying to purposely make allegations against Cardinal Pell, 76, when a man contacted him via his mother.
Often raising his voice and banging his fist on the table, Mr Richter told Dr Barrett he had been trying to make his name from "big noting himself" by making accusations against Australia's most senior Catholic.
In a frequently heated argument, Dr Barrett denied all of Mr Richter's accusations, saying he was simply offering "support and information" to a mother who made contact with him in June 2015 with allegations her son had suffered clergy abuse.
"It would have been a considerable feather on your cap if you had tried to pin something on Cardinal Pell," Mr Richter told the witness.
"You would have considered it a considerable victory."
Dr Barrett denied the accusation, saying he did not report the matter to Sano Task Force himself and did not mention Cardinal Pell when he spoke to a detective.
He said he simply asked a detective which phone number the complainant should call when they were speaking about another matter.
Demonstrating his famously sharp manner during cross-examination, Mr Richter also raised his voice and told Dr Barrett he was using the witness box to rally against the Catholic Church.
"Rather than advocate from a pulpit yourself … please focus on the questions," he told him.
Mr Richter also criticised Dr Barrett for apparently failing to take notes of the initial phone call with the accuser.
Speaking about the phone call, Dr Barrett confirmed he had made allegations about Cardinal Pell.
"He mentioned that name and I didn't make a fuss about it," Dr Barrett said.
"[W]e prefer they speak to Sano Task Force.
"It's not my concern, it's up to the complainants."
During Wednesday's hearing, which opened to the media and public at 2.20pm, Cardinal Pell mostly looked down and took notes, occasionally chatting to Katrina Lee, executive adviser for the Catholic Archdiocese of Sydney, who was seated next to him.
Ballarat-born Cardinal Pell, who held the position of Archbishop of Melbourne between 1996 and 2001, was charged in June last year after an investigation by Sano Task Force of Victoria Police.
The committal hearing is expected to last up to two weeks and will hear from a total of 50 witnesses.
At the conclusion, just before Easter, the magistrate Belinda Wallington is expected to rule whether there is enough evidence for the case to go to trial at a higher court.