Sting in the Yellow Tail: Cheap, but not so cheerful for upmarket Aussie wines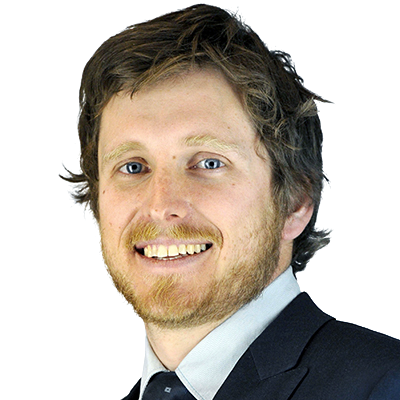 Look out ahead: Yellow Tail is back. Illustration: Simon Rankin
The wine appears to use what you might call the Foster's Lager marketing strategy – make a brand known as iconically Australian even though we don't really love it ourselves.
Yellowtail  – a brand which adorns many varietals from white and bubbly through to reds – is according to scan data the second biggest brand by volume in Australia. But for many Australian it is best known as an export wine.
Yellow Tail is in the news because it paid big bucks for an advertisement during this week's Super Bowl.
The impact of Yellow Tail is legendary in America. As The New York Times reported in 2006, "Nothing like this has ever happened before in the American wine business."
At one point it was the No.1 selling wine in the USA and is still the No.1 imported wine.

Invented in 2000 by John Casella, an Aussie vigneron whose wine-making heritage stretches back centuries to Sicily, Yellow Tail was specifically designed for export.
These days his vineyard near the tiny NSW town of Yenda contributes just a fraction of the grapes necessary for Yellow Tail, which includes eight white varietals, five sparkling and nine reds.
Yellowtail's Superbowl push shows it is chasing a big and broad market. The sort of market you can reach at a $7 price point.
While nobody is saying the wine itself is anything other than quaffable, the New York Times nailed it as "the perfect wine for a public grown up on soft drinks".
The 'Bronx zoo' of Australian wine
In the past ten years the reputation of Yellow Tail shifted in the US. Wine fads lead to wine backlashes (chardonnay took years to be reputable again after the 1980s) and Yellowtail has lost its spot as America's most popular wine.
The price and reputation of Yellow Tail has become, among Aussie wine exporters, something of an issue. Yellowtail was so popular it spawned a generation of Aussie imitators which also had animals on their bottles.
"In 2001 you couldn't find an animal on a bottle of wine, now you walk in to a wine shop and it looks like the Bronx Zoo," the distributor of Yellow Tail told VinePair blog in 2015.
Not all those wines were good. That has apparently led to a marketing problem with Australian wine known for cute "critters", rather than serious quality, and a drop in sales. Australia's US market share shrank fast.
Wine Australia has previously reported comments from a 2017 focus group of American industry insiders. Their enthusiasm for Australian wine is real, but the things they have to say about Yellow Tail's effect on the market are eye-opening.
One wine buyer in Manhattan said: "Brands like Yellow Tail have given the Australian wine market a 'bad name' to the consumer, while a discount outlet manager in New Jersey said insiders know about high quality Australian wine, but "it's lost in the shadow of Yellow Tail".
Timing is everything
The Yellow Tail Super Bowl ads come at a sensitive point. The industry is still trying to pull back together after a collapse in global exports from 2008 to 2013. The US recession and our high dollar made selling Aussie wine in the USA difficult.
2017 was the first year where we got back close to our 2007 exports levels. China is helping a lot. They love our wine and view it as fancy. When asked if Australia was associated with expensive/fine wine, 78 per cent of Chinese said yes. When Americans were asked the same question, just 45 per cent agreed.
"The critical issue for the Australian wine category is that it lacks penetration in the premium market – Australia holds only 1 per cent of the market," says Wine Australia in its most recent report on the US market.
For now, Australia dominates the other end of the market. Around 95 per cent of Australian wine sold in America has an export value of $5 per litre – equivalent to $8 per bottle retail.
Watch me Wallaby take the blame, mate …
Is the failure of Penfolds to sell a lot of fancy wine in America really Yellow Tail's fault?
The man who invented Yellow Tail, John Casella, objects to any suggestion his brand has dragged down fancy wines.
"If they are chasing consumers at the other end of the market it has nothing to do with us," he told the AFR in 2013.