Refugees on Nauru learning their fate under the US resettlement deal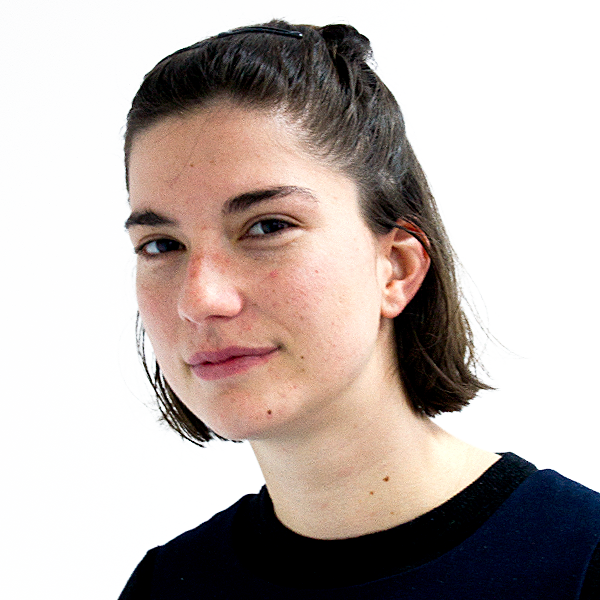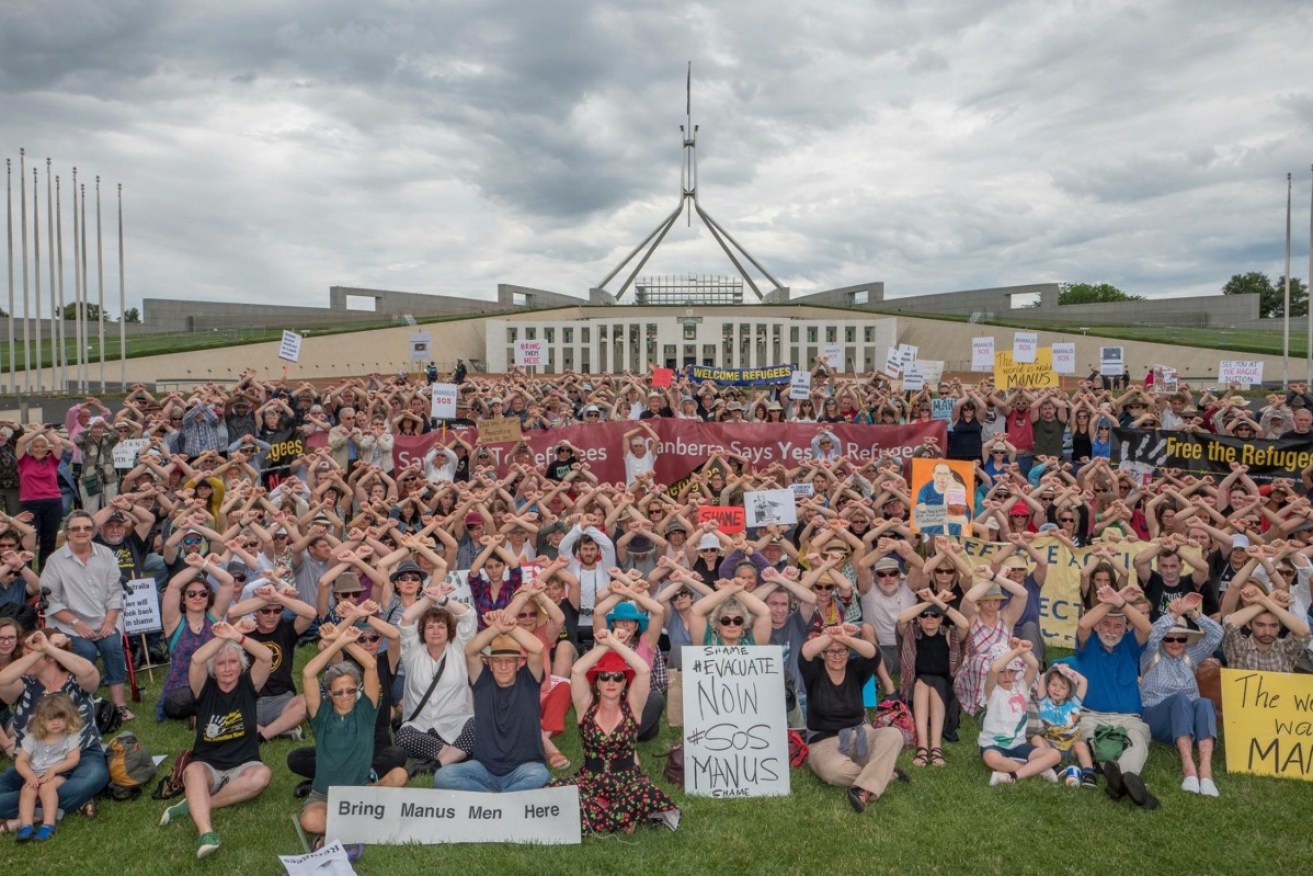 Protesters call for an end to offshore processing on Manus Island and Nauru at Canberra over the weekend. Photo: AAP
Dozens of refugees on Australia's offshore processing centre on Nauru are learning if they will be moving to the United States to start a new life, The New Daily can reveal.
US authorities were expected to hand out more than 70 final decisions on the resettlement deal from Monday. The exact number of men, women and children due to learn their fate was unclear, but Ian Rintoul from Refugee Action Coalition said it could be as much as 90.
An Iranian family was rejected on Monday, along with some single applicants, Iranian detainee Saman told The New Daily on Monday afternoon.
At least 10 single men from Afghanistan were approved.
Those accepted through the deal have been told they will relocate to the US next year. They will be required to undergo further medical assessments.
Earlier, Mr Rintoul said further refugees had also received notifications to have their first interview with US authorities, while others were having follow-up appointments to progress through the deal.
The Department of Immigration and Border Protection would not confirm the claims when contacted by The New Daily.
"Specific questions about US resettlement policies and procedures should be directed to the US," a spokesperson said.
The appointment slips were handed out to refugees on Nauru on Saturday. Photo: Supplied
The New Daily is awaiting a response from the US Bureau of Population, Refugees and Migration.
In September, 54 refugees living on Nauru and Manus Island were the first to be resettled in the US. There are hopes up to 1250 refugees will be accepted under the deal.
Earlier this month, a spokesperson from PRM said further refugees were expected to be resettled "in coming months".
"All refugee cases proceed with different timeframes. We expect that other refugees will be resettled in the coming months."
Interview appointment slips were handed out to refugees on Nauru on Saturday after 4½ years on the tiny island nation.
"The U.S. Resettlement Support Centre will provide you with the DHS decision letter for your case. Please attend the appointment," the notice slip said.
The news was shared around in a thread on Telegram on Saturday.
The major development is likely to buoy the Turnbull government after it faced a clobbering over the crisis on Manus Island.
Last month, refugees on Manus were offered the chance to relocate to Nauru. Just two people have taken up the offer, Senate Estimates heard last month.
Controversy around the government's policy of offshore processing reached a crescendo last week when hundreds of refugees and asylum seekers were forced out of the Manus Island centre in Lombrum.
About 600 men had peacefully resisted being moved from the decommissioned site for more than three weeks without food, water and electricity.
Papua New Guinea police and immigration officers appeared to violently remove the men on Thursday and Friday last week and transported them to three alternative centres in Lorengau on the island's capital.
Immigration Minister Peter Dutton claimed reports of violence were "inaccurate and exaggerated".
After being forcibly moved, the men claimed there were not enough beds for all of them at the alternative centres and that essential services were lacking.
Over the weekend, doctors from Médecins Sans Frontières said they had been blocked from assessing the refugees and asylum seekers.
On Monday, a group of Australia's most senior doctors, psychiatrists and surgeons, in an open letter to the Turnbull government, offered to fly to Manus Island and treat the men for free.
The New Daily has also attempted to reach Nauru President Baron Waqa.