DJ charged after allegedly headbutting former prime minister Tony Abbott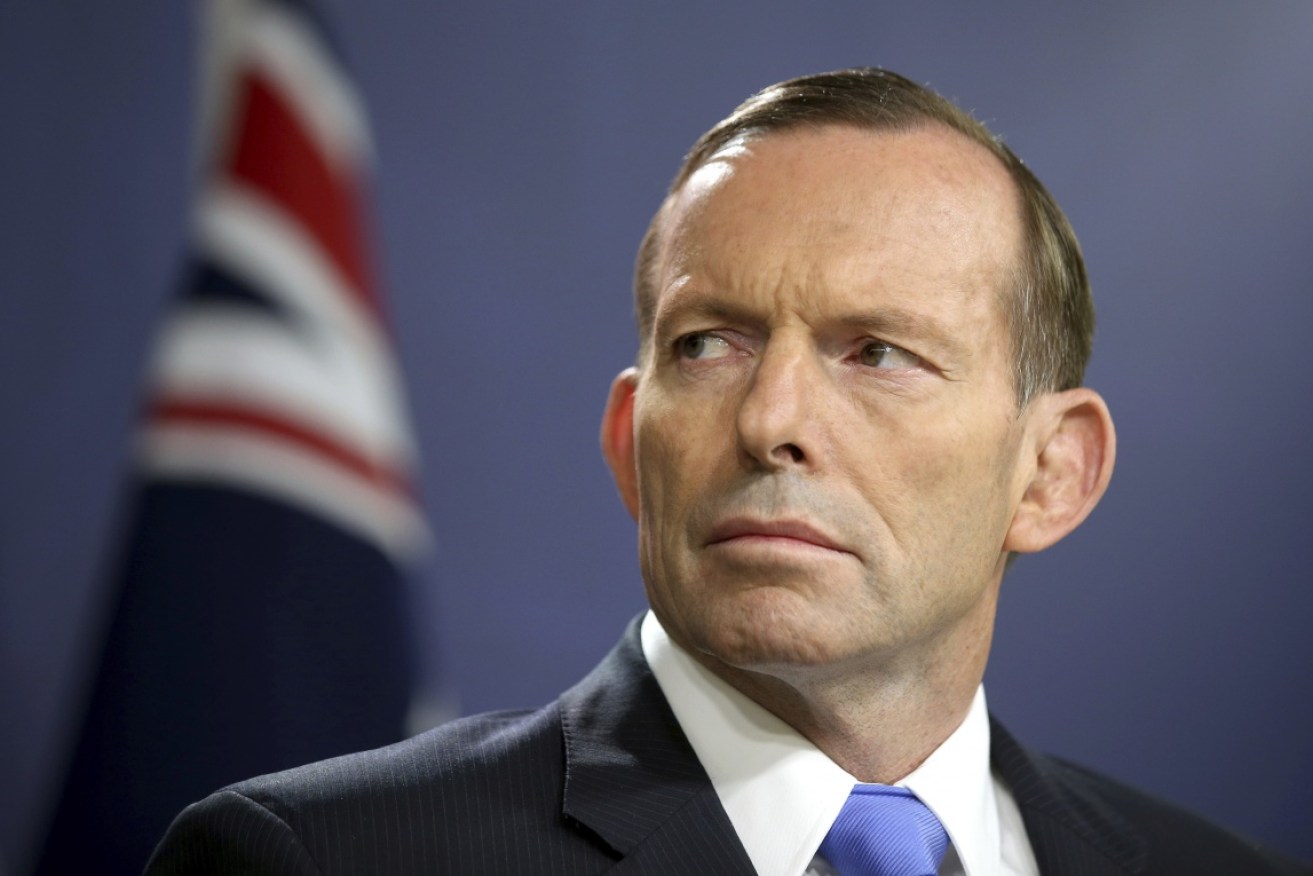 Tony Abbott stopped short of backing an audit of all members of parliament. Photo: AAP
A 38-year-old Hobart DJ charged with assaulting former prime minister Tony Abbott says he is a lone anarchist that "felt the need to headbutt Tony Abbott because I didn't think it was an opportunity I'd get again".
He told News Corp Australia on Saturday that the headbutt was inspired by 'personal hatred'.
"Coincidentally, some friend had put a (yes) sticker on me. It had absolutely nothing to do with that," he said.
Astro 'Funknukl' Labe has been charged with one count of common assault, following an incident on Hobart's waterfront on Thursday afternoon.
The Hobart DJ has been granted conditional bail and will appear in the Magistrates Court next month where he said he intends to plead guilty.
"I must state in no uncertain terms that this has nothing whatsoever to do with marriage equality," Labe said.
"For all intents and purposes legally I'm remorseful.
"This was nothing to do with the Yes campaign, I'm not a campaigner. I'm a lone anarchist that felt the need to headbutt Tony Abbott because I didn't think it was an opportunity I'd get again."
Police said the charge followed an investigation into a complaint made by Mr Abbott, and that they would make no further comment.
Mr Abbott has alleged the man headbutted him after asking to shake his hand.
He told reporters at a morning press conference that his injuries were minor.
Mr Abbott and others have said the alleged attacker was wearing a badge supporting same-sex marriage.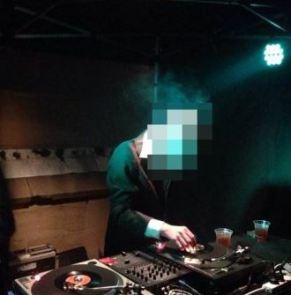 Hobart DJ Astro Labe works his turntables.
The former Liberal leader was in Tasmania for several events, including a Young Liberals cocktail party.
Earlier police said they had spoken to several witnesses and seeking CCTV from the waterfront area.
Both sides of the same-sex marriage debate have condemned violence.
Prime Minister Malcolm Turnbull said there should be "zero tolerance" and he had contacted Mr Abbott to check on his welfare.
Following the incident, Mr Abbott said it was "more than a little disturbing that some supporters of same-sex marriage behave this way".
Mr Abbott's sentiments were echoed by Senator Eric Abetz, who said the confrontation was "yet again another example of the ugliness of the Yes campaign".
"Their slogan of 'love is love' is unfortunately shown in practice to be intolerance, not wanting people to be able to have their point of view," he said on ABC News Breakfast.
However Mr Abbott's Liberal colleague George Brandis said the attack on Mr Abbott was a "criminal act" and nothing to do with the Yes campaign.
"This man had absolutely nothing to do with those who advocate for a yes vote in the same-sex marriage postal survey, absolutely nothing," Mr Brandis said.
"He represented absolutely nothing other than he was a person who was prepared to be violent.
"This was a violent criminal act, nothing whatsoever to do with the point of view of those of us who favour a yes vote."
Prominent Tasmanian gay rights campaigner Rodney Croome has urged the community not to use the alleged assault of Mr Abbott to cast ill judgement on the Yes campaign for marriage equality.
Mr Croome said he was "sure most Australians won't judge the Yes campaign by [the alleged attacker's] actions, nor marriage equality, on the basis of the unacceptable and delinquent actions, of someone whose only connection to that campaign, was that they had a lapel badge on that said yes".
– ABC