Little-known illegal drug being sold to sick, desperate Australians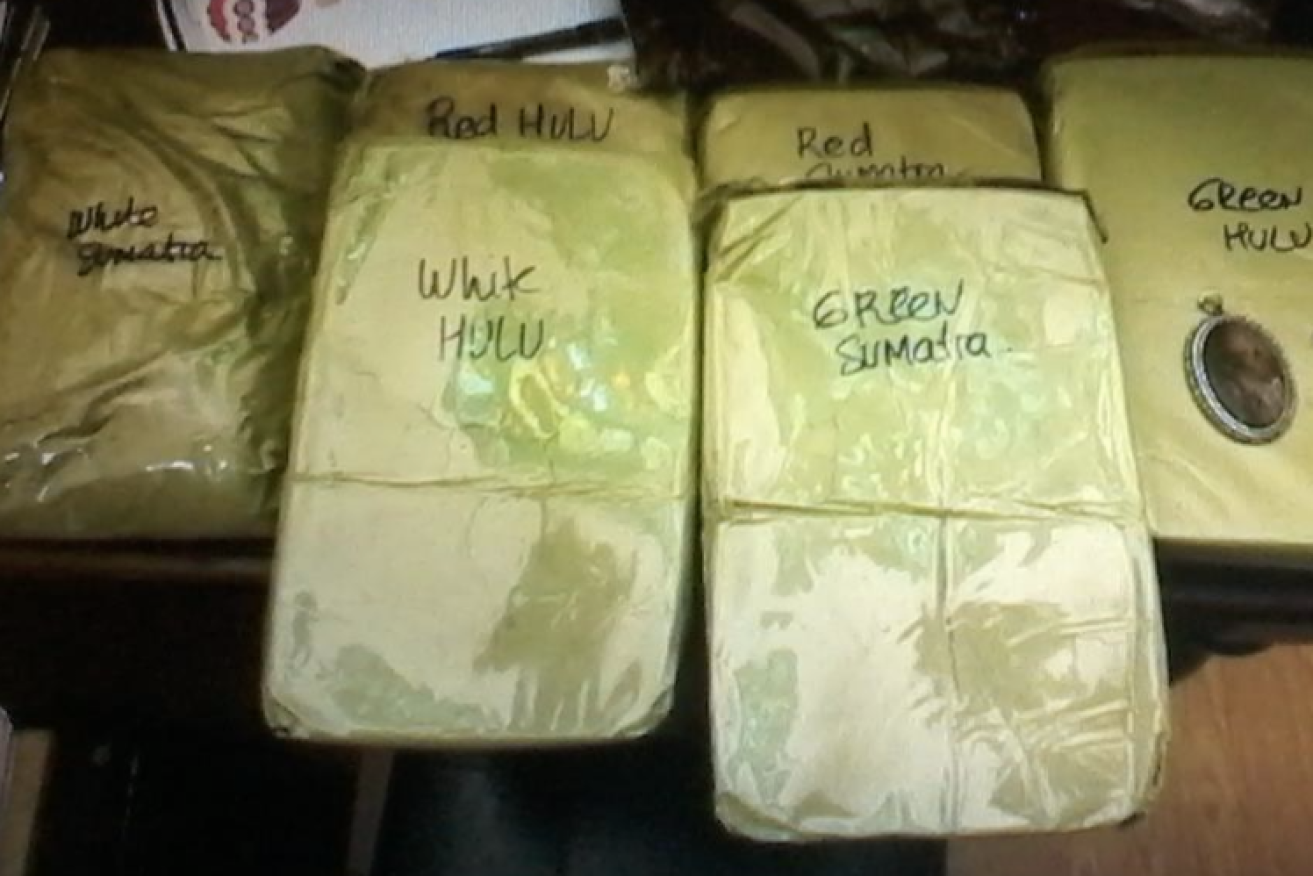 Customs says some deliveries of the drug kratom have been detected, but many have gone unnoticed by Customs officials. Photo: TND
South-east Asian drug dealers are targeting sick and vulnerable Australians with a little-known hallucinogenic drug they claim will alleviate chronic pain, an investigation by The New Daily has found.
The illegal substance, known as 'kratom', is being imported via the postal system in large quantities under the noses of Australian customs officials.
The discovery comes after Health Minister Greg Hunt admonished Greens, Labor and One Nation senators for voting this week to allow greater access to imported medicinal cannabis products.
Mr Hunt said the "reckless and irresponsible" change would open the floodgates to criminal organisations by removing safeguards preventing the importation of "dangerous drugs that could take lives".
But Mr Hunt's fears have already been realised under existing regulations, with imports of kratom going largely undetected.
Kratom is a psychoactive substance derived from trees in south-east Asia. It is used in traditional medicine. Side effects include hallucinations, paranoia, tremors, sweating and nausea.
The New Daily infiltrated a secret online Facebook group called 'Nature's Vibe Kr8tom 2', created by an Indonesian seller. The group's creator posts in medical cannabis forums under the username 'Tita Grox' to befriend sick people as a method of selling his products.
The substance is shipped to Australia in clear plastic zip lock bags, labelled 'green tea' or 'coffee'. Customers pay $50 for a kilo of the powder.
In a Facebook post to the secret group, 'Mr Grox' explicitly asked customers to not refer to the order by its name.
"When ordering through PayPal, it is HIGHLY IMPORTANT to put Coffee or Stones in the comment box, or simply leave it empty. Do NOT put kratom. PayPal will stop the transaction."
Illegal drug deliveries by post
The New Daily contacted customs after speaking to a number of Australians who purchased or received samples of kratom in the mail.
A spokesperson from the Department of Immigration and Border Protection said the Australian Border Force had detected kratom at the border, and their detections had been referred to the Australian Federal Police for further investigation.
Examples of kratom disguised as 'green tea'. Photo: Christiane Barro
Macquarie University criminologist and former drug detective Vince Hurley said a smuggler might test to determine what methods work best by initially sending a package containing a legal substance several times via the same route.
If the parcel is consistently unopened by customs, they will use the same method to get illegal drugs into the country.
"That is an acceptable risk, given they have done it on three or four occasions previously and customs never looked at it," Mr Hurley told The New Daily.
He said the amount of drugs likely to be imported can easily be hidden in any product, and detector dogs probably won't be trained to detect it.
"There is going to be a lag time between a new drug coming on the market and the organisational reaction time it's going to take to train a dog to look for that specific scent."
Traffickers targeting Australia usually operate in places with free trade agreements and look to minimise the package's time in transit to reduce the chances of detection, Mr Hurley said.
Over 57.3 million international mail items were inspected in the 2015-16 financial year, according to the Department of Immigration and Border Protection, but unlike air and sea cargo, not all mail was risk-assessed.
"The law enforcement agencies only have a limited pool of money and just from the sheer volume of mail, some is bound to get through," Mr Hurley said.
Australia is more likely to inspect mail from countries with known problems with organised drug syndicates, or when intelligence suggests there is an increased rate of a drug being exported from a particular country.
Law enforcement agencies assess the likelihood of it being imported into Australia and whether the consequences of drug use are catastrophic.