Spike in handgun crimes reveals nation's secret problem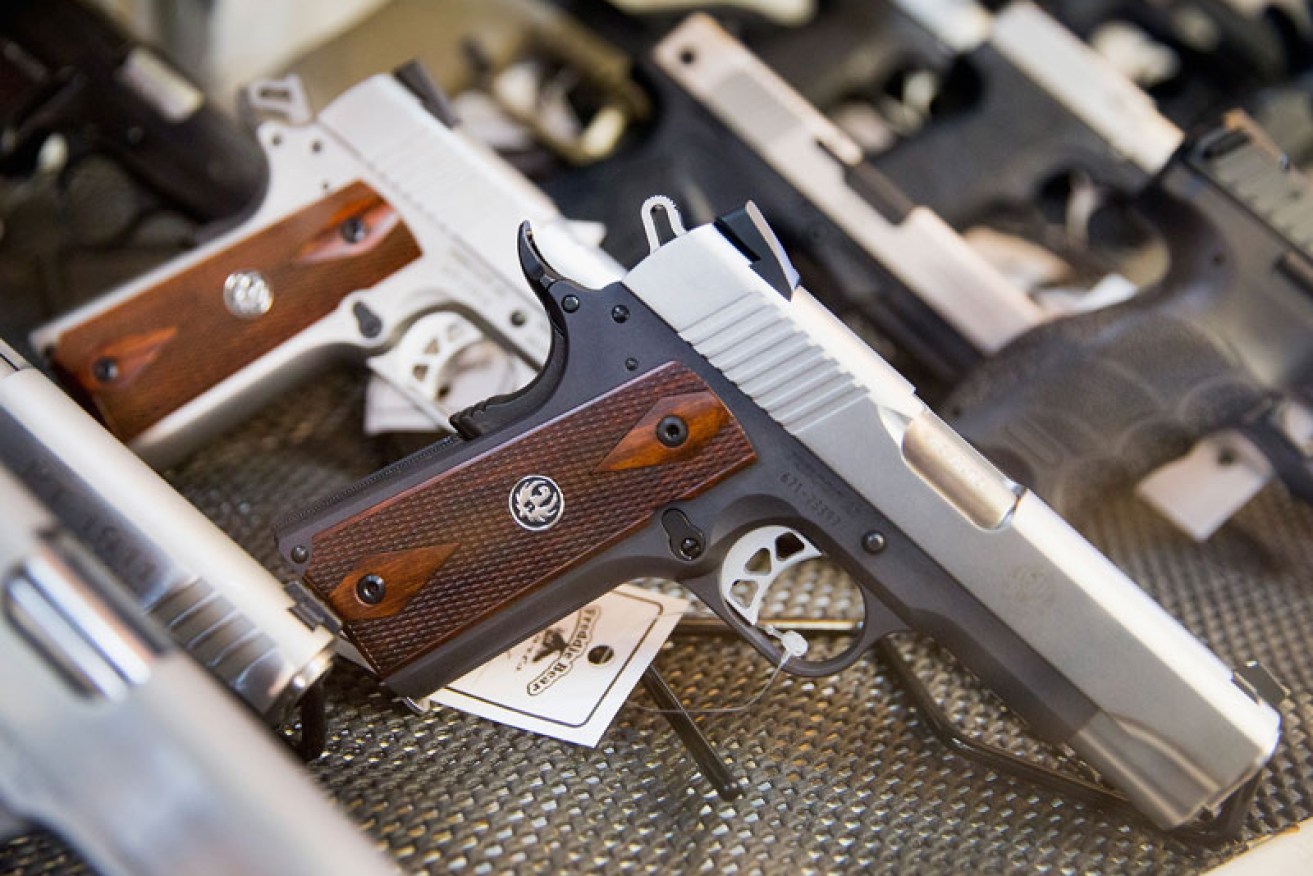 Handguns are much sought after by criminals Photo: Getty
Australians may be more at risk from gun crime than ever before with the country's underground market for firearms ballooning in the past decade.
Previously unseen police statistics show that the number of pistol-related offences doubled in Victoria and rose by 300 per cent in New South Wales. At least two other states also saw a massive jump in firearms-related offences during the same period.
An investigation by The New Daily unearthed previously unpublished data for firearms offences collected from police and crime statistics agencies in four states – Victoria, NSW, South Australia and Tasmania.
The statistics detail the types of firearms offences police have pursued in the courts in the past decade and show some concerning findings, including a massive 83 per cent increase in firearms offences in NSW between 2005/06 and 2014/15, and an even bigger jump in Victoria over the same period.
Taken together, the data suggests that despite our tough anti-gun laws, thousands of weapons are either being stolen or entering the country illegally.
Associate Professor Philip Alpers, one of Australia's leading firearms researchers and a director of the Centre for Armed Violence Reduction at the University of Sydney, said the national ban on semi-automatic weapons following the Port Arthur massacre had spawned criminal demand for handguns.
"The ban on semi-automatics created demand by criminals for other types of guns," he said, adding: "The criminal's gun of choice today is the semi-automatic pistol."
Our investigation found:
• NSW: in 2014-15, there were 3463 firearms charges, up 83 per cent on 2005-06
• Victoria: in 2014-15, there were 3645 firearms-related charges, up 85 per cent on 2005-06
• SA: in 2014, charges for possession and trafficking of guns are up 49 per cent on 2010-11
• Tasmania: in 2014, charges for unlawful gun possession were up 32 per cent on 2005-06
The big picture: What the numbers indicate
There are several ways to interpret the data: either the rate of offending has risen dramatically in the past decade or the problem was always much larger than previously understood.
The data also indicates that police have taken a more proactive and hardline approach to enforcement in recent years and are uncovering more offences than ever before.
NSW police say the sharp increase in charges laid in their state is due to a tighter focus by authorities on policing illicit weapons.
"In recent years police have been more proactive in their targeting of illegal weapons, particularly in relation to known or suspected criminals," Detective Superintendent Mick Plotecki of the NSW firearms squad told The New Daily.
But he conceded more firearms and gun parts are being imported illegally and that there had been an increase in the number of weapons stolen from registered owners.
But Jack Wegman, the chief executive of the Victorian arm of the Sporting Shooters Association of Australia, rejects suggestions that thefts from registered owners are a major supply source for the black market.
"While we dispute claims that firearms are entering the black market through theft from law-abiding firearms owners, we acknowledge that locking firearms safely and in accordance with the law ensures they remain in the possession of people the police deem fit and proper, rather than the criminals," he said.
Although The New Daily has not been able to obtain data for Queensland and WA, the NSW statistics strongly suggest that the 12 months to the end of June 2011 was a turning point in the policing of Australia's black market for firearms and ammunition.
In that year the charge count soared by almost 30 per cent in NSW, partly driven by a 61 per cent surge in charges for unauthorised possession of handguns. In the following year, the Victorian charge count also soared on the back of a 76 per cent blowout in ammunition-related charges.
The ammunition problem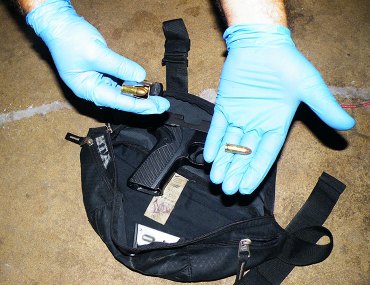 An illegal handgun and ammunition seized by police in 2015. Photo: AAP
While firearms charges are now surging in the four states, there is some variation in the growth patterns of each state. Illegally acquired ammunition has emerged as the most charge-prone offence under the Firearms Acts of Tasmania and Victoria.
The number of offences recorded by Victoria Police for unlawful possession of ammunition in 2014/15 was 1093 – a fourfold increase on the 271 charges laid in 2004/05.
In Tasmania, the number of charges for unlawful possession of ammunition doubled to 197 last year from 98 in 2005. Ammunition-related possession offences also doubled in NSW to 626 from 296 in 2005.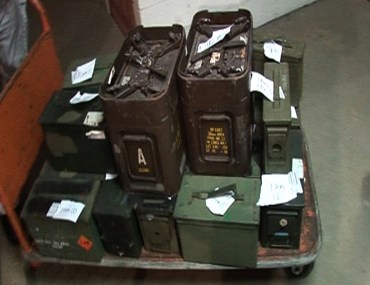 Boxes of ammunition taken by police in NSW. Photo: AAP
Samantha Lee, an advocate for tighter firearms laws at Gun Control Australia, said the laws regulating the sale of ammunition in Tasmania and Victoria were weak.
"There is very little regulation of ammunition purchase," she said. "In most jurisdictions you can purchase ammunition because you have a firearm licence and there is no restriction on the type you can purchase – so if you own a rifle you can still purchase ammunition for a handgun."
Assoc Prof Alpers said the increased police focus on the ammunition trade had been an important development.
"Gun enthusiasts are quite right when they say guns don't kill – it's the bullets that kill," he said. "For many years we just focused on the guns and ignored the ammunition that was lying around – now people are starting to realise that ammunition control is just as important."
Gun trade goes underground
The fourfold rise in handgun-related charges in NSW in the past decade points to the existence of a big illegal market for concealable firearms that seems to have been underestimated in the past.
Detective Superintendent Plotecki said there was no specific profile of the types of people charged with pistol offences, but there was often a link to drug crime.
"We often find a link between firearms offences and mid-level drug crime," he said.
While the problem of illegal pistol possession is growing fastest in NSW, Victoria police still laid more charges for this offence last year. In the 12 months to the end of June, there were 197 charges for illegal pistol possession in NSW compared to 349 for the equivalent offence in Victoria.
This is the first in a special series on Australia's hidden gun problem to be published by The New Daily. Tomorrow: gun crimes and your suburb. We reveal the nation's illegal weapons hot spots.