Immigrants Julia Gillard, Jimmy Barnes among Australia Day honours
Former Prime Minister Julia Gillard and Aussie icon Jimmy Barnes have both been honoured in this year's Australia Day honours list.
Charismatic rock singer Barnes has been appointed an Officer of the Order of Australia and is in good company with fellow musicians Nick Cave and Paul Kelly also bestowed with the same honour.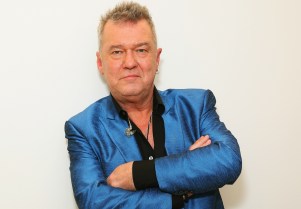 Jimmy Barnes has been honoured by his adopted country. Photo: Getty
The Cold Chisel frontman's brother singer John "Swanee" Swan has also been awarded a Medal of the Order of Australia.
"I'm an immigrant so to come here and receive this is very shocking and I'm really happy and really humbled," Barnes told AAP.
Barnes, who grew up in Adelaide after immigrating with his family from the Scottish city of Glasgow, became the frontman of seminal Aussie band Cold Chisel in 1973 at the age of 16.
He went on to notch up more number one albums – 10 – than any other Australian artist.
It's a career he might not have enjoyed if he hadn't moved to Australia, and it's a reminder, he says, of how important immigrants are.
"You hear people talking about stopping immigration and all this sort of stuff, but I wouldn't have a life if I hadn't come here," he said.
"I came here at five years old with nothing but dreams and being a part of this community, this country, has helped me realise some of those dreams and helped me find a life."
Barnes has been honoured for his distinguished service to the performing arts as a musician, singer and songwriter, and through support for not-for-profit organisations, particularly to children with a disability.
Gillard takes country's top honour
Meanwhile Julia Gillard says she's proud to be part of a country where a four year old migrant can grow up to become Prime Minister.
The former Labor prime minister has been appointed a Companion in the General Division (AC) of the Order of Australia for her "contributions to economic and social development, particularly policy reform in the areas of education, disability care, workplace relations, health, foreign affairs and the environment, and as a role model to women".
I am thrilled and deeply honoured to have been awarded a Companion of the Order of Australia. My message for you-JG https://t.co/yy1eZ62djJ

— Julia Gillard (@JuliaGillard) January 25, 2017
Having retired from politics in 2013, Ms Gillard is chairwoman of the Global Partnership for Education (GPE) – a body bringing together governments, the private sector, philanthropists, teachers and students to improve education in some of the world's poorest nations.
On Australia Day, she is with a delegation travelling through the southeast African nation discussing how $90 million will be spent supporting 80,000 students and 24,000 teachers.
"I'm personally thrilled and deeply honoured," she told AAP. "The sense it gives me is one about our nation and what a great country we are where it is possible to jump off a boat as a four year old in 1966 and end up prime minister and being recognised on Australia Day in this way."
Queensland's first female premier, Anna Bligh, has also been honoured – she has been made a Companion of the Order of Australia.
Olympians honoured
Rower Kim Brennan headlines a long list of gold medallists from the Rio Olympics and Paralympics to be recognised.
With the exception of Brennan (nee Crow) and Michellie Jones, who won Paralympic triathlon gold in Rio, they all received a Medal of the Order of Australia (OAM).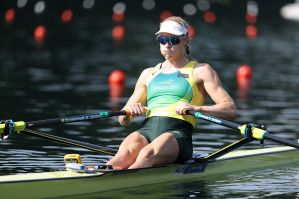 Kim Brennan is top of the list of Olympians receiving Australia Day gongs. Photo: Getty
Brennan and Jones were appointed Members of the Order of Australia, the former having served as flag bearer at the 2016 closing ceremony in Rio after winning the women's single sculls.
But it was the three-time Olympian's mentorship that resulted in her being honoured for "significant service to rowing, to the welfare of elite athletes, to sport as a gold medallist at the Rio 2016 Olympic Games, and to the community".
"It does make it extra special. I've always felt that in a lot of ways elite sport can be quite a selfish pursuit," the 31-year-old said.
"I've always wanted to make sure that other people have access to the opportunities that I did.
Surfer, F1 driver appointed AO
Three–time world surf champion Mick Fanning and former Formula One driver Mark Webber have both been appointed officers of the Order of Australia.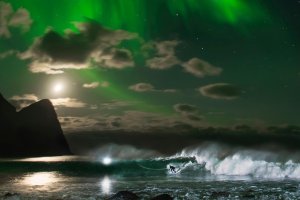 Mick Fanning veered away from championships last year, instead surfing under the northern lights in Norway. Photo: Red Bull
National hero Fanning is pressing pause on his remarkable career after a tumultuous 2015 capped by the sudden death of his older brother Peter.
Last year he provided one of the feel-good stories of 2016 by winning the competition at South Africa's Jeffreys Bay, the scene of his shark attack the previous year.
Webber's recognition came for distinguished service to motorsport and his work with medical and youth support groups.
Cyclist Robbie McEwen, former Wallabies captain Phil Kearns and retired sprinter Melinda Gainsford-Taylor were all appointed Members of the Order of Australia.
Legspinner Bob Holland, who made his Test debut at age 38 and is now 70, was awarded a Medal of the Order of Australia.
Skippy star among thespians honoured
Actor Tony Bonner, who shot to fame as Jerry King in the hit 1960s TV show Skippy, has been appointed a Member of the Order of Australia, alongside musical theatre star Anthony Warlow.
Ray Meagher who plays the much-loved Alf Stewart in Home and Away was also awarded a Medal of the Order of Australia.
"I was honoured and humbled that Canberra thought the body of work that I'd done deemed recognition," Bonner said.
OAM for Jackie Stricker–Phelps
Jackie Stricker-Phelps's fight to get married and to adopt her daughter has influenced years of work to improve the lives of young and marginalised Australians.
The former NSW teacher has been awarded the Medal (OAM) of the Order of Australia for her years of advocacy for the rights of LGBT Australians and children, particularly those in foster care.
"It's just really amazing that I have been honoured, and I am really, really proud to be Australian," she said.
Mrs Stricker-Phelps said she was pushed into a life of activism in 1998, when her New York wedding with GP and former Australian Medical Association president Kerryn Phelps made headlines.