Unions announce July 2024 deadline for engineered stone benchtops to halt killer disease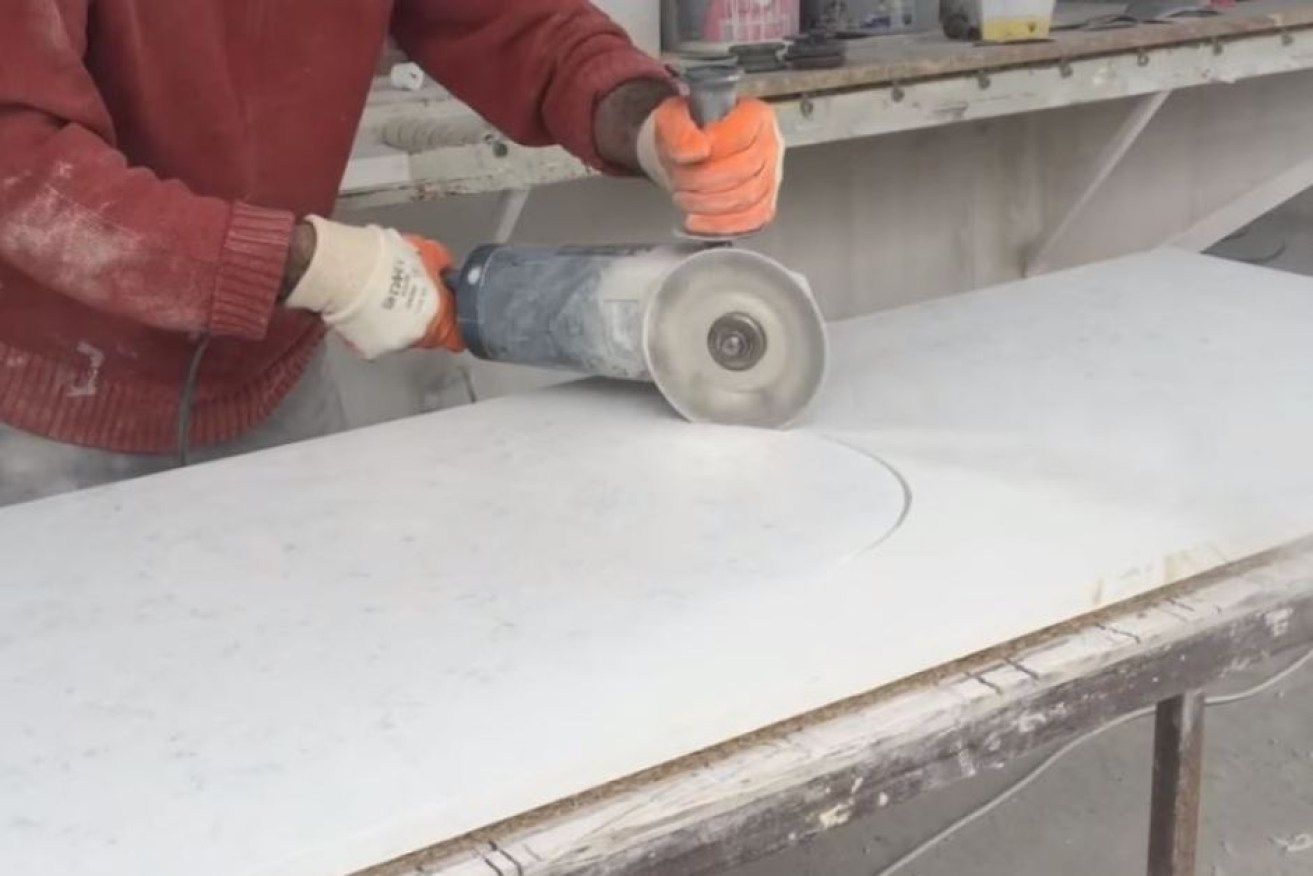 Dust from the cutting of kitchen benchtops is giving workers silicosis. Photo: ABC News
Unions have been on a crusade against silicosis-causing benchtops, and have announced workers will be banned from using the product if the government doesn't take action by July.
On Thursday, thousands of union members will march through Sydney to the New South Wales Parliament, before Friday's meeting of federal and state work safety and health ministers.
Trade unions and the CFMEU – with its Stop this killer stone campaign – have made ultimatums against the engineered stone, which is typically used to make kitchen and bathroom benches, because of its link to silicosis.
The ACTU is directing its members to refuse to allow engineered stone products in buildings across Australia if the government doesn't enact a ban.
What is silicosis?
Silicosis is a long-term, incurable lung disease caused when fine particles of silica enter a person's lungs.
Silica is a substance found in types of stone, clay, sand and rock, and when materials containing it are cut, ground or split, it can be released into the air and breathed in.
Workers in the stone masonry, stone cutting, construction, demolition, worktop manufacturing and fitting, pottery, glass, mining, quarrying and sandblasting industries are at a high risk of coming into contact with materials containing silica.
Silicosis normally develops after long-term exposure to materials containing silica and symptoms include a persistent cough, shortness of breath, weakness and tiredness, and the condition can result in respiratory failure and death.
This incurable disease can also lead to other severe and life-threatening conditions like tuberculosis, heart failure, lung cancer and kidney disease.
The Royal Australian College of Physicians, the Lung Foundation and the Cancer Council have asked the government to consider banning products containing high levels of silica.
According to the Lung Foundation, at least 579 Australians have  silicosis.
What unions want
The CFMEU says "more than half a million Australian workers are currently exposed to silica dust," and compares it to the use of asbestos as insulation.
"More than 600 workers in NSW, Victoria and Queensland have silicosis," the union said.
"[And] 103,000 people will contract silicosis in their lifetime, and 10,000 will develop lung cancer unless engineered stone is banned now."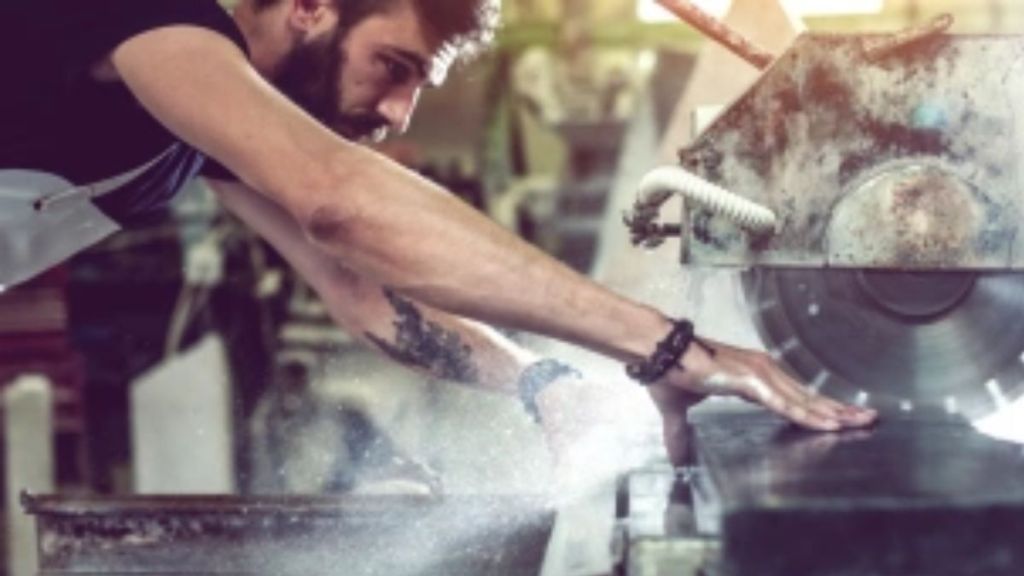 Unions say it's time to act on engineered stone, and threaten a ban in 2024. Photo: TND
Engineered stone has a high quantity of silica within it — some products contain as much as 80 per cent — and because it is cheap and durable, it is often used for benchtops in homes.
After a meeting of state and federal workplace safety and health ministers in February 2023 agreed to explore the impacts of engineered stone on workers, Safe Work Australia was tasked with producing a report. The report has been delivered, but it has not been publicly released.
What's next?
CFMEU national secretary Zach Smith has said that if the government does not "carry through on banning engineered stone, the union will".
The CFMEU cites timber, porcelain, solid surface, laminate, stainless steel and recycled glass as safe alternatives for Australian consumers.
Earlier this year, Workplace Relations Minister Tony Burke told ABC Radio that any ban would require each state and territory to introduce their legislation.
"For engineered stone benchtops, that silica content goes up to 95 per cent, and … we shouldn't take any comfort from the fact that it's a natural substance. Asbestos is a natural substance as well," Burke said in February.
"We waited 70 years from when we were told about the dangers of asbestos before we got to a ban, and I don't want us to be making the same mistake this time."
It remains to be seen whether a government ban on engineered stone benchtops comes in before the unions' July 2024 deadline.
Topics:
ACTU,
Safe Work Australia,
Silicosis