Billions of dollars in food is wasted as one in three Aussies throw out vegetables each week

While many Australians suffer from food insecurity, a huge amount of produce is wasted each year. Photo: Getty
New research has found a third of Australians are throwing away vegetables every week, despite people making an effort to buy less at the supermarket during a cost-of-living crisis.
It amounts to billions of dollars worth of edible food wasted each year.
The research, from food company Birds Eye, found that 32 per cent of people dispose of unused vegetables each week, while 47 per cent of Australians only buy specials and a quarter now purchase more frozen foods.
Birds Eye ambassador Alice Zaslavsky said there are multiple factors contributing to Australia's food waste problem.
"Addressing food waste starts at the shops. It's about ensuring that what you're buying is what you will use," she said.
"I recommend going in with a list and a rough idea of what you'll be cooking that week."
A growing issue
According to Foodbank Australia, 7.6 million tonnes of food is lost or wasted every year.
About 70 per cent of wasted food is edible, yet two million households around Australia have experienced severe food insecurity in the past 12 months.
Sarah Pennell, general manager of Foodbank Australia, said people also need to be aware of the impact on the environment of food waste.
"We are very focused on our plastic waste issue, but we should be getting as serious, if not more serious, about food waste," she said.
"We have such an abundance – we are blessed with our food production here in Australia, our amazing agriculture – that we've become quite wasteful."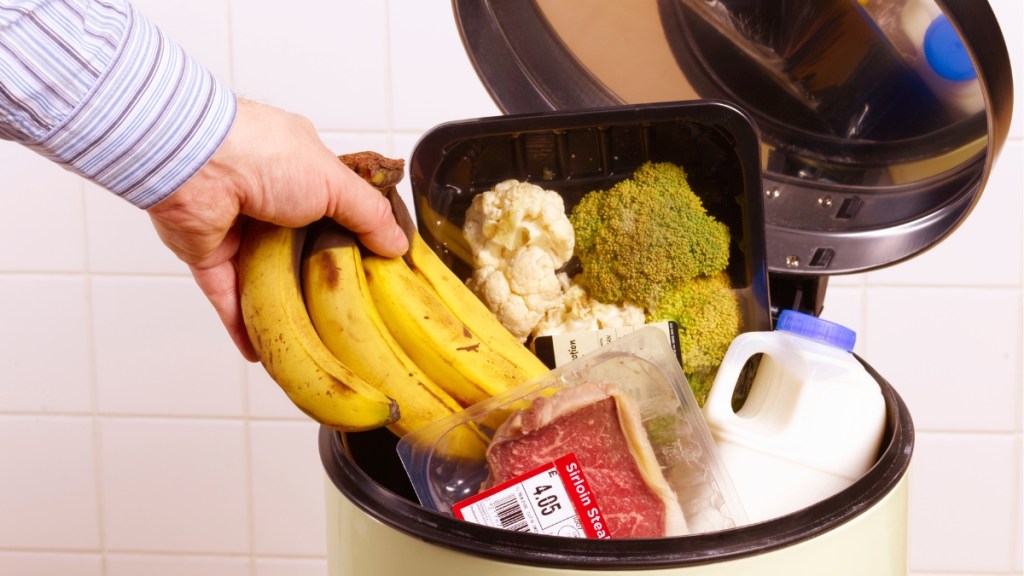 Seventy per cent of the 7.6 million tonnes of food wasted each year is edible. Photo: Getty
Food waste accounts for about 3 per cent of Australia's annual greenhouse gas emissions, and 25 per cent of the water used in agriculture, about 2600 gigalitres, is used to grow food destined to never be eaten.
Pennell said 50 per cent of all produce grown in Australia never makes it "into someone's stomach," because of a variety of reasons.
"They range from Mother Nature being unpredictable – one year we will have a bumper harvest and next year an extreme weather event – to things along the supply chain," she said.
"A lot of perfectly good produce goes to waste. It never makes it to sale and then we've got practices within retail which are driven by our desires and demand."
A different approach
Gander, an app connecting people with deals for soon-to-expire foods at supermarkets, is looking to help relieve the issue with technology.
Alice Morris, marketing director at Gander, said one-third of Australians are experiencing food insecurity.
"As soon as a staff member in store is marking down products, they do this with a handheld, reduce it by say 50 per cent and print the sticker and put it on the product, it is sent to our API and the deal is published on the app," she said.
"It's basically a live inventory of what is available in store. It tells you the product name, an image if it is gluten free and those sorts of things, and its reduction price versus new price."
The app was launched in London in 2019 and expanded to Australia this month, where it is trialling with Spano's IGA in Queensland and Country Grocers in Victoria.
Morris said the app is "completely agnostic" towards what supermarkets and businesses it partners with.
"Any size retailer, any type of retailer. Anybody who has products that are barcoded and has a surplus of them," she said.
"From our UK success, we know we've reduced waste by 40 per cent. What that means is if 100 markdowns were listened on the app, before Gander only half of those would sell. Now 90 per cent of those are selling."
Gander has appeared in more than 500 stores across the United Kingdom.
Other solutions
Pennell said it is important to educate people about their practices at home.
"Often, a lack of understanding is one of the reasons why waste happens. There is real confusion around things like best before and use-by dates," she said.
"There's a perception that food switches off almost immediately when the use-by date is reached, which isn't the case at all."
Food waste costs the Australian economy about $36.6 billion each year, or about $2000 to $2500 per household.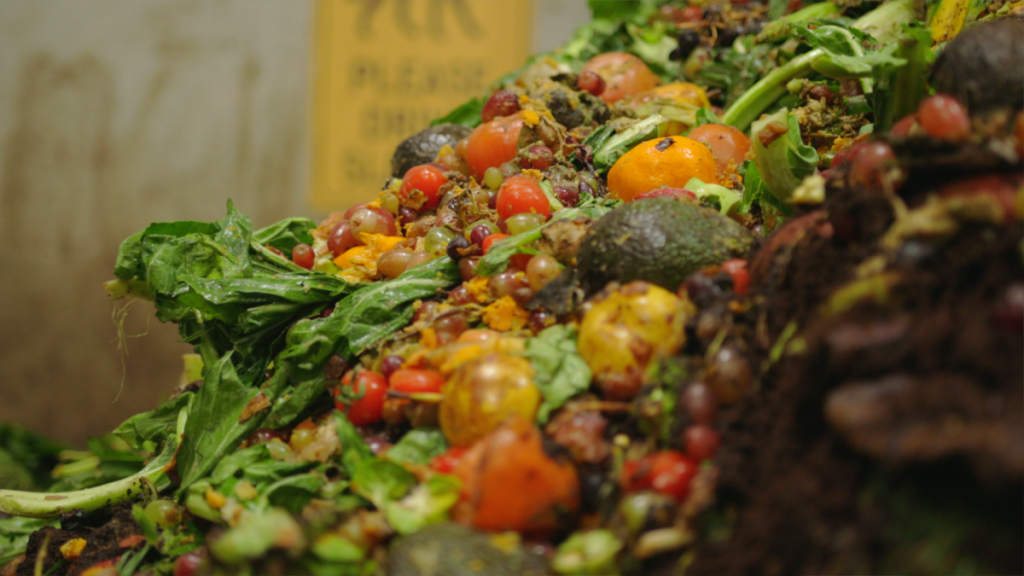 A third of all food produced in the world is wasted. Photo: TND
Pennell said there is a "real groundswell amongst the public to do something about this."
"People are looking at the need for greater sustainability in every aspect of life and food waste is obviously one within their power," he said.
"Food waste is absolutely an area where we can play our part both in terms of our own practices in the home, but also the signal we send to manufacturers and the producers about what's acceptable to use and what we'd like to see happen in terms of reform in the supply chain."
In 2017, the National Food Waste Strategy was launched, aiming to halve waste by 2030.
Pennell said organisations like Stop Food Waste Australia and the Fight Food Waste Cooperative Research Centre are also working hard to reduce food waste and help the industry play its part.
"The government in the last budget committed significant funds to educate and inform the public about reducing their food waste," she said.
"What we need now is for the public to get on board and play its part and for us all to pull in the same direction."
Topics:
Cost of Living,
Food,
Food waste