More than 2100 people dead as Morocco quake toll rises
The death toll from a powerful earthquake in Morocco has reached more than 2000 and is expected to keep climbing. The 6.8 magnitude earthquake struck on Saturday, and the race for rescuers is still on to find survivors.
10 News First – Disclaimer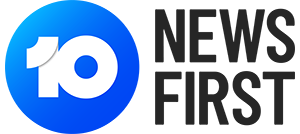 Rescuers fear they are searching not for survivors but the dead, after Morocco's deadliest earthquake in more than 60 years flattened mountain villages.
The death toll has quickly risen past 2100 as search teams struggle to reach remote communities of mud homes that have completely crumbled.
As survivors pleaded for food, water and shelter, an aftershock rocked the devastated region in the High Atlas Mountains south of Marrakesh on Sunday (local time).
Many people who had "nothing left" were spending a third night in the open after the 6.8 magnitude quake hit late on Friday.
Relief workers face the challenge of reaching the worst-affected villages on a rugged mountain range where settlements are often remote and where many houses crumbled.
The death toll climbed to 2122, with 2421 people injured.
The damage done to Morocco's cultural heritage became more evident as local media reported the collapse of a historically important 12th century mosque. The quake also damaged parts of Marrakech old city, a UNESCO World Heritage site.
In Moulay Brahim, a village 40 kilometres south of Marrakech, residents described how they dug the dead from the rubble using their bare hands.
The village of Tikht, in the High Atlas Mountains, has been wiped out. Photo: Getty
On a hillside overlooking the village, residents buried a 45-year-old woman who had died along with her 18-year-old son. A woman sobbed loudly as the body was lowered into the grave.
As he retrieved possessions from his damaged home, Hussein Adnaie said he believed people were still buried in the rubble nearby.
"They didn't get the rescue they needed so they died. I rescued my children and I'm trying to get covers for them and anything to wear from the house," he said.
Later, sacks of food were unloaded from a truck that local official Mouhamad al-Hayyan said had been organised by the government and civil society organisations.
It was Morocco's deadliest quake since 1960 when a tremor was estimated to have killed at least 12,000 people. With many homes built of mud bricks and timber or cement and breeze blocks, structures crumbled easily.
In the badly hit village of Amizmiz, residents watched as rescuers used a mechanical digger on a collapsed house.
"They are looking for a man and his son. One of them might still be alive," said Hassan Halouch, a retired builder.
The team eventually recovered only bodies.
The army, mobilised to help the rescue effort, set up a camp with tents for the homeless.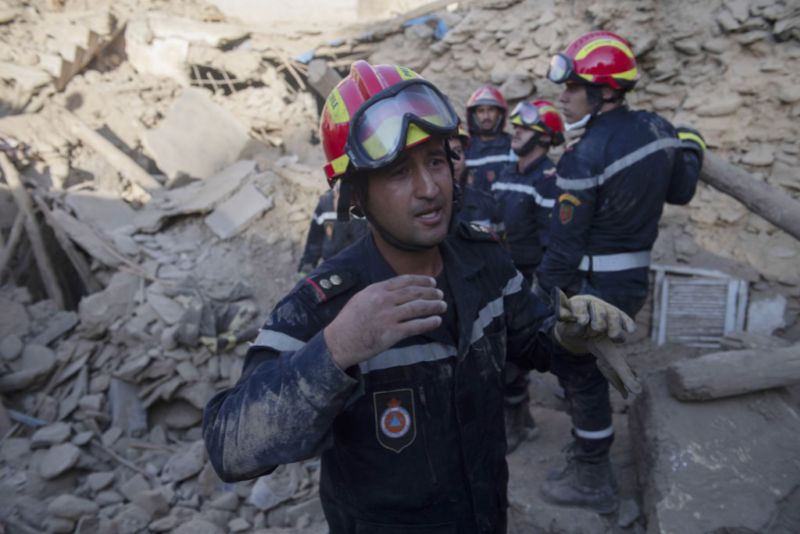 Searching for people trapped under flattened homes and buildings. Photo: Getty
The government said it was working urgently to deliver aid, including reinforcing search and rescue teams, providing drinking water and distributing food, tents and blankets.
France and Turkey have offered assistance and are awaiting formal requests from Morocco.
Meanwhile teams from Spain, the US and Qatar have been deployed.
"The next two to three days will be critical for finding people trapped under the rubble," Caroline Holt, global director of operations for the International Federation of Red Cross and Red Crescent Societies (IFRC), told Reuters.
She said the international aid system was awaiting an invitation from Morocco to assist, adding this was not necessarily unusual as the government assessed needs.
A spokesperson for Morocco's government did not immediately respond to Reuters phone calls seeking comment.
The World Health Organisation said more than 300,000 people had been affected by the disaster.
Pope Francis offered prayers and solidarity for the victims.
Morocco has declared three days of mourning and King Mohammed VI called for prayers for the dead to be held at mosques across the country.
The quake's epicentre was 72 kilometres south-west of Marrakech. The city is beloved of Moroccans and foreign tourists for its mediaeval mosques, palaces and seminaries richly adorned with vivid mosaic tiling amid a labyrinth of rose-hued alleyways.
Topics:
earthquake,
Morocco