Withheld Australian report has 'gut-wrenching facts' on climate crisis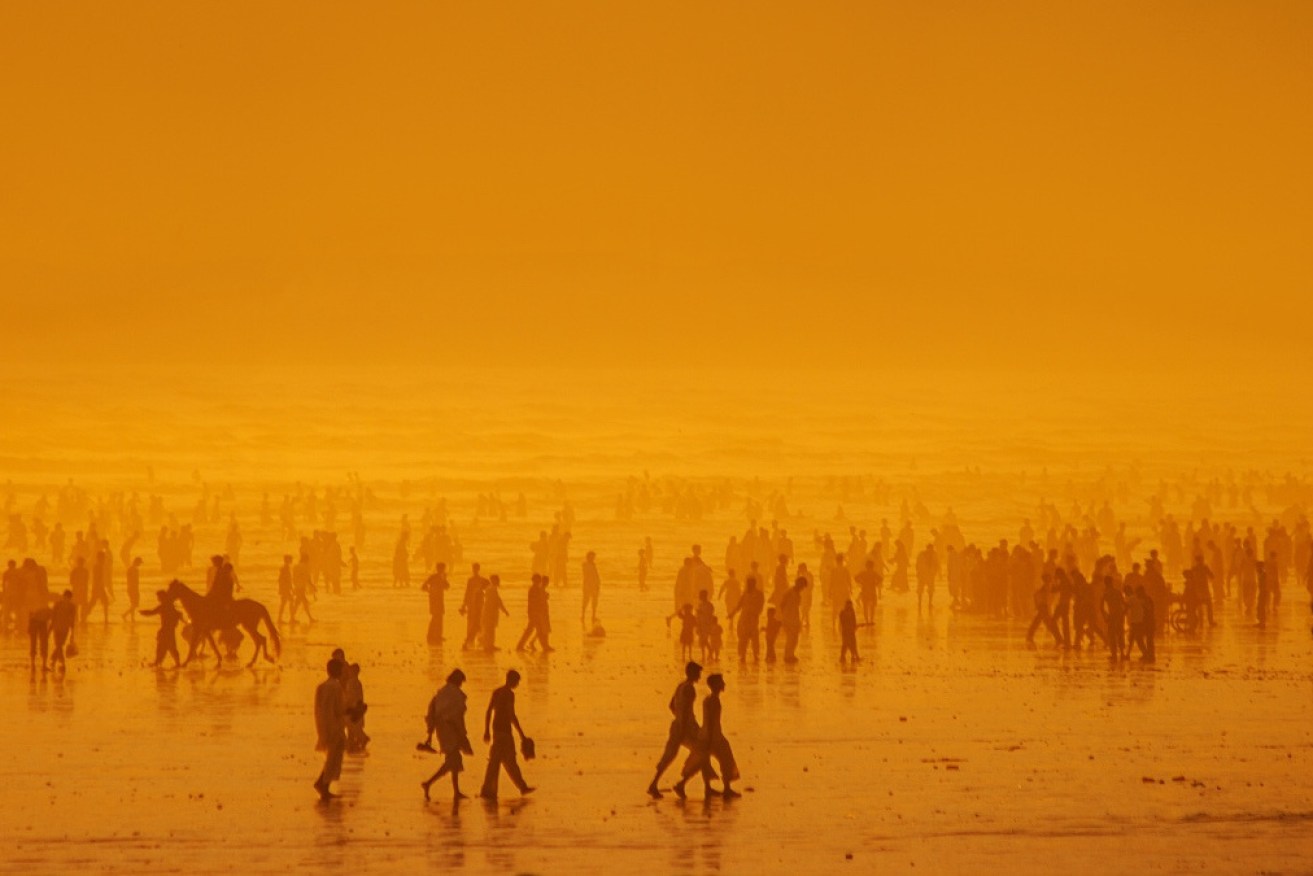 Experts say Australia has failed to prepare for the national security risks of climate change. Photo: Getty
Mass migration, rising sea levels, dwindling water supplies, crop failures and increased conflict are the biggest threats to Australia's national security due to climate change, experts say, as the Albanese government delays releasing an intelligence report into the dangers facing the country.
Retired Australian Army Major General Peter Dunn, co-founder of Emergency Leaders for Climate Action, told The New Daily that Australia is not "prepared mentally or psychologically" for the security impacts of climate catastrophe.
"We have not planned sufficiently. There was a review undertaken by the national organisation and that hasn't been released yet. It was finished ages ago," he said.
"I wonder why that hasn't been worked on. Dare I say because it contains some really gut-wrenching facts."
The report, an Office of National Intelligence investigation into the national security threat posed by climate change, was completed some time this year, but the federal government is refusing to release even a 'sanitised' version of the findings.
Matt McDonald, associate professor at University of Queensland's School of Political Science and International Studies, said he has been researching how countries that have been at the forefront of addressing climate change in a security context deal with the issue.
"It doesn't seem like there is any appetite for serious political engagement or institutionalisation within Defence," he said.
"A Labor government has come in and hasn't done a great deal that's different in this space, other than [essentially] acknowledge that climate change is a threat."
He said it makes little sense for the government not to release the report, unless it would potentially compel the government to justify why it hasn't taken action.
Threat to Australia
The Institute for Economics and Peace think tank predicted that by 2050 a total of 5.4 billion people will experience extreme water stress and 3.5 billion people could suffer from food insecurity.
General Dunn said Australian policy regarding refugees, created under John Howard and continued by successive governments, is inadequate for handling a rise in those fleeing the effects of climate change.
"We're seeing people streaming out of north Africa, trying to get to Europe," he said.
"A large part of that is the number of droughts they have experienced."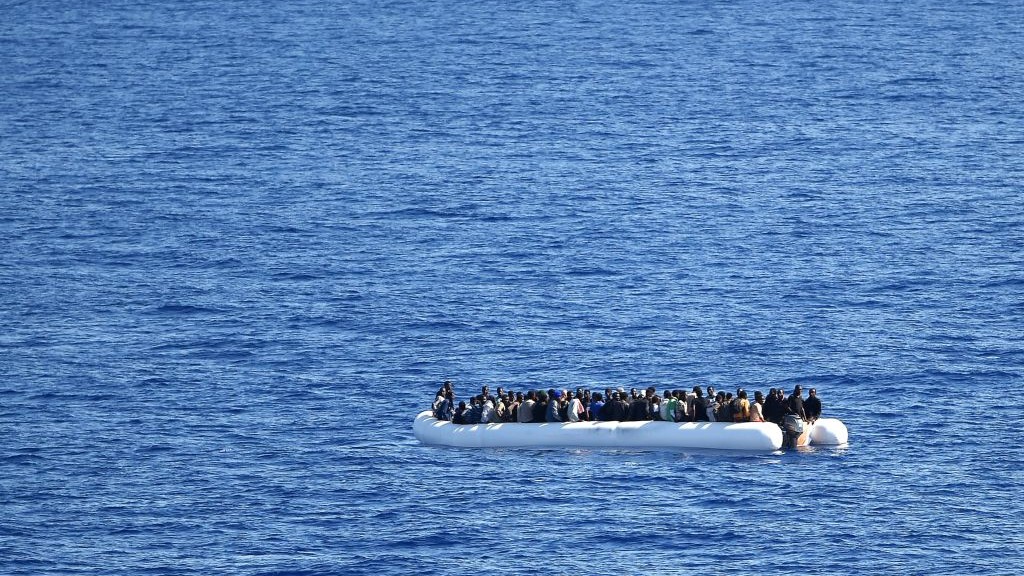 Migrants fleeing climate catastrophe pose a risk to Australia's national security. Photo: Getty
He said Australia will face "an uncontrollable flow of new residents heading for its shores without investing in planning and adaption".
"It's happening right now, and we still will not invest in our own national security," he said.
"We are not driving emissions down. We're still approving projects to put the emissions way up and even our main environmental legislation does not reference climate change as a major feature."
General Dunn pointed to the effects of rising sea levels and flooding on crops and food security as another potential risk associated with climate change.
Professor McDonald said Australia will experience direct threats to the population and environment due to climate change.
"How do we make sense of the fact that some countries when experiencing severe climate effects descend into internal violence, while others don't or have a greater capacity to respond," he said.
"It is hard to escape the conclusion that when it comes to what makes ecosystems and people vulnerable, our mitigation action and our contribution to the fossil fuel industry is a spectacular source of threat."
International conflict
In 2023 polling from the Lowy Institute, Australians ranked the threat of China's foreign policy the same as the risk of climate change.
General Dunn said any potential threat posed by China, often accentuated by media and politicians, is nothing compared to the effects of climate change being experienced right now.
"I just see a nation that is prepared to use threats and intimidation, but I also see a nation that has been hammered by climate change in its own borders," he said.
"We are prepared to spend billions on submarines and billions on other defence capabilities to counter a threat that may never occur when we have an existential threat."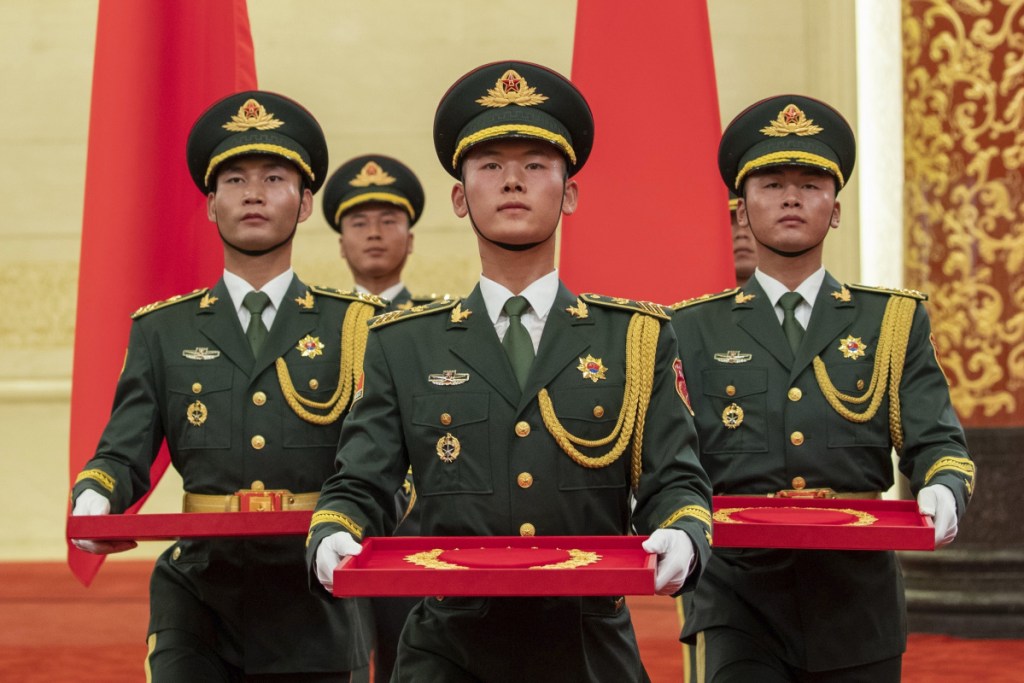 General Dunn said the threat of climate change is larger than any potential conflict with China. Photo: AAP
Climate change will cause further threats beyond what is immediately apparent, by disrupting trade, starting resource wars and creating conflict in Australia's backyard.
Professor McDonald said secondary threats of climate change include an increase in illegal fishing in the Pacific Ocean.
"For example, Chinese fleets involved there and the potential for contention over those sorts of increasingly scarce resources," he said.
"There are countries that are already having these conversations.  Australia is so far behind already and it does look like even under a new government, they have kicked that can further down the road."
Topics:
Australian Politics,
Climate Change,
Global warming,
National security