Young climate activists are discreetly changing the content sceptical family members see online, raising ethical questions according to experts.
The Australian Youth Climate Coalition (AYCC) has created 'NewsJacker', where a simple link to a cookie recipe results in pro-climate content infiltrating the newsfeed of unsuspecting people.
Grace Vegesana, climate and racial justice director for AYCC, told The New Daily that meaningful action towards slowing climate change requires people receiving the correct information.
"We've seen a decade of climate deniers and government further perpetuating this and not relying on good science and good information," she said.
"Voters need to be broken out of echo chambers of misinformation around climate change to be able to understand the world they live in."
According to a 2022 report, 42 per cent of Australians are sceptical about climate change, above the global average of 37 per cent.
Dr Shaanan Cohney, lecturer in cyber security at Melbourne University, said the risks involved in sending the link to friends and family are "quite low".
"It sets a few cookies, which are small pieces of information stored in the web browser that indicates that this person should receive certain types of targets and advertising, and this only happens after they've already agreed to accept the cookies," he said.
"This sort of tracking happens whenever you visit any website, so it is fun to see it being used in this context."
But does it work?
Ms Vegesana had a perfect testing ground for NewsJacker close to home and wasn't shy about deploying it on family members.
"My parents are climate deniers and come from quite a conservative background, so I sent our little cookie recipe into our family WhatsApp chat," she said.
"I really did notice that they started to see more climate information and climate-positive information in their news feed on Facebook."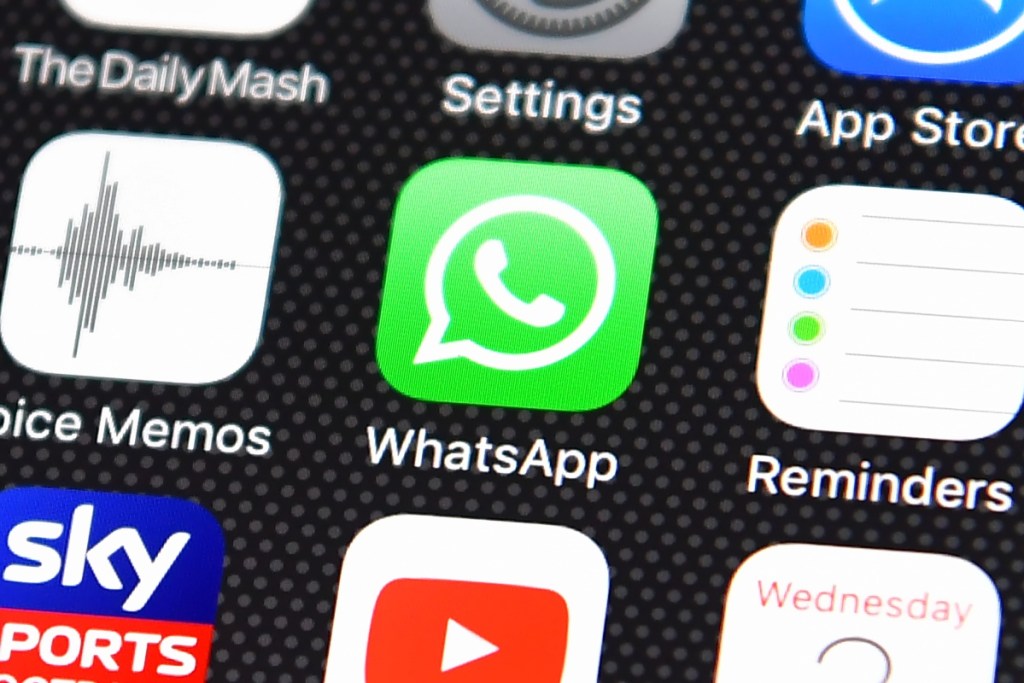 Grace Vegesana wasn't shy about deploying newsjacker via Whatsapp. Photo: Getty.
If a simple link can change the content seen online, can it also influence the opinion of those it is deployed against?
Piers Howe, associate professor at the Melbourne School of Psychological Sciences, said a more effective method would be to debunk arguments instead.
"I also think it would be foolish to do this as once the person realises that they have been deceived, they will be less likely to trust the deceiver," he said.
"You need to explain why their beliefs are incorrect, not just show them a series of websites that push contrary beliefs."
He suggested pointing people to resources including the SkepticalScience website and the Cranky Uncle mobile game instead.
While there are plenty of examples of the internet being used for nefarious purposes, Dr Cohney said NewsJacker is the first time he has seen this method used in the context of 'hacktivism'.
"it's quite clever and it certainly generates a bit of buzz, but as to whether this is the way we want the internet to work, I think the jury is out on that one," he said.
"If this becomes common practise, this is the sort of thing that other interest groups might try and use to manipulate the information that gets presented to you."
Ethical considerations
Mark Alfano, associate professor at Macquarie University's Department of Philosophy, said misleading people who you have an intimate relationship with isn't a risk worth taking.
"You could just send them links to things that are pro-environment and if they follow the link, that would also end up as part of their digital footprint," he said.
"There are ways to do this without engaging in manipulation or deceit that are both morally and prudentially preferable."
He said despite this, traditional forms of media like radio, newspapers and television's role in spreading misinformation is often under-emphasised.
"It's pretty clear the Murdoch-holdings have been spreading climate misinformation for decades," he said.
"It is important not to discount that fact when we think about the total media diet people consume."
Australia's media landscape is one of the most concentrated in the world, and Newscorp's history of climate denial, scepticism and misinformation isn't hard to establish.
Ms Vegesana said as a young person, climate change is "literally an existential threat".
"Conservative media can wilfully publish this information and the government industry allows it to happen," she said.
"The ethical considerations for creating something like this is making sure that people are able to access the best information."
Topics:
Climate action,
Climate change deniers,
hacking,
Technology