Gambling reforms around Australia are putting renewed pressure on New South Wales, the state with the most electronic gambling machines, to introduce a cashless gaming card instead of pursuing a lengthy and expensive trial.
On Sunday, Victorian Premier Daniel Andrews and Minister for Casino, Gaming and Liquor Regulation Melissa Horne announced reforms as to how venues with pokies can operate, including the mandatory use of cashless gaming cards.
"These reforms will provide the strongest gambling harm preventions and anti-money laundering measures in Australia," Mr Andrews said in a media release.
"We owe it to all Victorians to take this stance and help those experiencing harm turn their lives around."
All electronic gaming machines will be required to be cashless in Victoria by the end of 2023, and require a pre-commitment limit to be set on a card linked to a person's identity, allowing only $100 to be pre-loaded at a time until the limit is reached.
Gaming machine areas within a venue will be forced to close between 4am and 10am by mid-2024, although the changes will be "subject to thorough consultation with industry through an implementation working group".
Remarkably, Crown Casino – fined $120 million last year for failing to meet responsible gambling laws – is exempt from the closures.
Gambling reform advocate Tim Costello said the casino has always had special rules apply to it, even after the royal commission into its conduct.
"The good thing happening at Crown is they are being fined, they are being regulated," he said.
"By the end of the year they'll have the cashless card where you have to set a limit."
Australia's home of pokies
NSW is second only to Nevada, home to gambling mecca Las Vegas, in the sheer number of poker machines in any state worldwide.
Mr Minns said he isn't opposed to the idea of cashless gaming cards, but given it isn't prevalent around the world, he wants to "make sure we get it right".
"Cashless gaming was offered up as a policy prescription by the Crime Commission in NSW, not in relation to problem gambling, but in relation to the illicit proceeds of crime," he said during a press conference.
"I need to make sure that policy reform in fact works, and I want to get the experts around the table."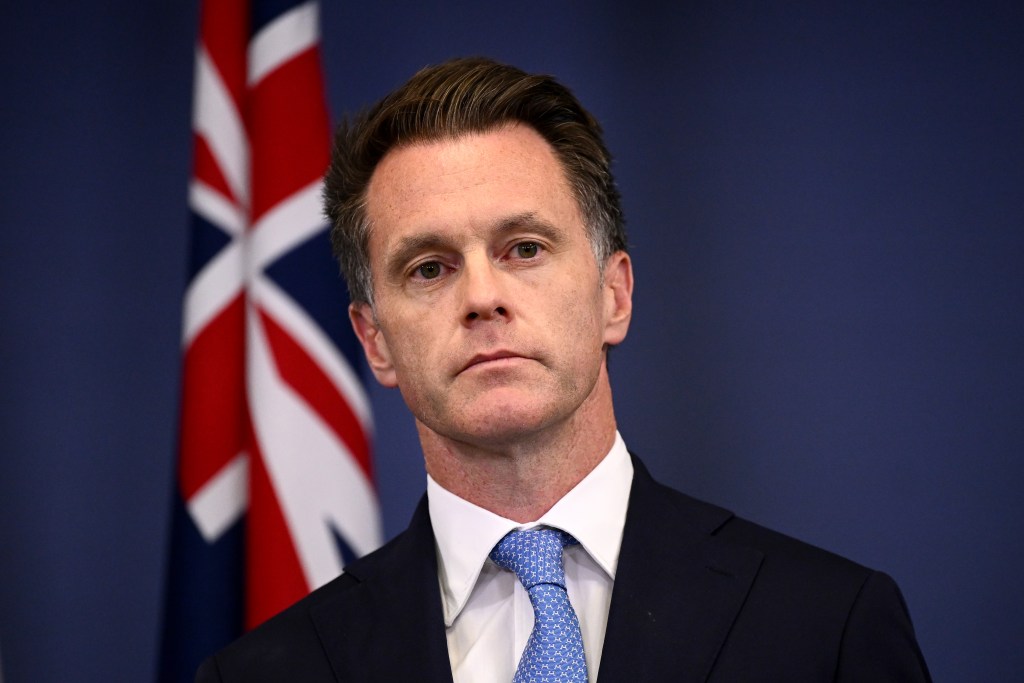 NSW Premier Chris Minns said he wants conclusive evidence before introducing the cashless gaming card. Photo: AAP
The 86,872 gaming machines in the state, a 24 per cent rise compared to the same six-month period in 2019, made a profit of $4.26 billion in the last six months of 2022.
Despite – or perhaps because of – bumper profits, it is NSW's southern neighbours taking action, with Tasmania also previously announcing the card-based system for all gamblers in the state by the end of 2024.
Reverend Costello said the rolling reforms around the country are putting pressure on Mr Minns to take stronger action.
"It's already putting huge pressure on Mr Minns. He is being peppered at press conferences about how the crime will go across the border to NSW," he said.
"How can he allow it, and why hasn't he followed the recommendations of the New South Wales Crime Commission for a cashless card and the police commissioner who said the same?"
A multi-agency investigation in 2022 found criminals were funnelling "billions of dirty cash" through poker machines in pubs and clubs, without any effective controls or data collection to combat the issue.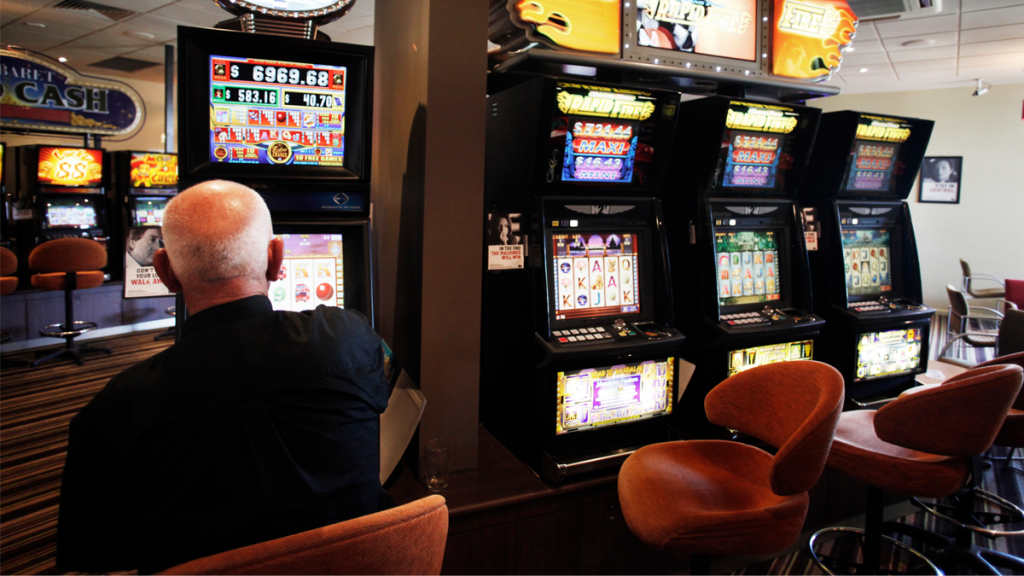 Pokies have been described as a safe haven for money laundering. Photo: AAP
During the state election earlier in the year, before the Labor Party ascended to government, Mr Minns promised to ban political parties from accepting donations from clubs with gaming machines, limit all new machines to a $500 feed-in from the previous limit of $5000, and have every second machine traded between clubs forfeited.
Although the former Coalition government promised to introduce a cashless gaming card like Victoria has now, the Labor Party instead committed to funding a state-wide trial.
Reverend Costello said Mr Minns must respond to the rolling reforms around the country.
"He's got no reason to put the pokies industry and its donations before the people of NSW's interests."
Disclosure returns from the Australian Electoral Commission showed companies with gambling interests donated more than $1.5 million during the 2021-22 financial year to major political parties.
Donations under the previous cap of $14,500 did not need to be disclosed.
The results of the year-long trial aren't expected until November 2024 and it was previously estimated to cost $27 million.
Tide turning
Reverend Costello said the gambling industry has "run the show" through regulatory capture and lobbying, but the tide may be turning.
"They've captured both sides of politics and gambling companies are the retirement home for many former politicians," he said.
"They literally had a choke hold on politics and that's why we've had the weakest policies and regulations anywhere in the world."
Earlier this year, a parliamentary committee recommended banning all online gambling ads from sports broadcast within three years, alongside a host of recommendations.
Reverend Costello said he believes there are two reasons why strong action is now being taken on gambling reform throughout Australia.
"The first was the NSW Crime Commission report. When that came out, people in NSW and around Australia said it's not just people who play the pokies who are doing damage and getting hurt. We're all getting hurt when the ice traffic sells drugs to our kids and they're laundering assets in suburban pokies," he said.
"The second that has really changed the debate is the saturation and number of sports betting ads, the community are sick of them and see there isn't regulation of the betting industry."
Topics:
cashless gaming card,
gambling,
Poker Machines,
Reforms