Tim Costello: BetStop 'welcome' but won't help most vulnerable gamblers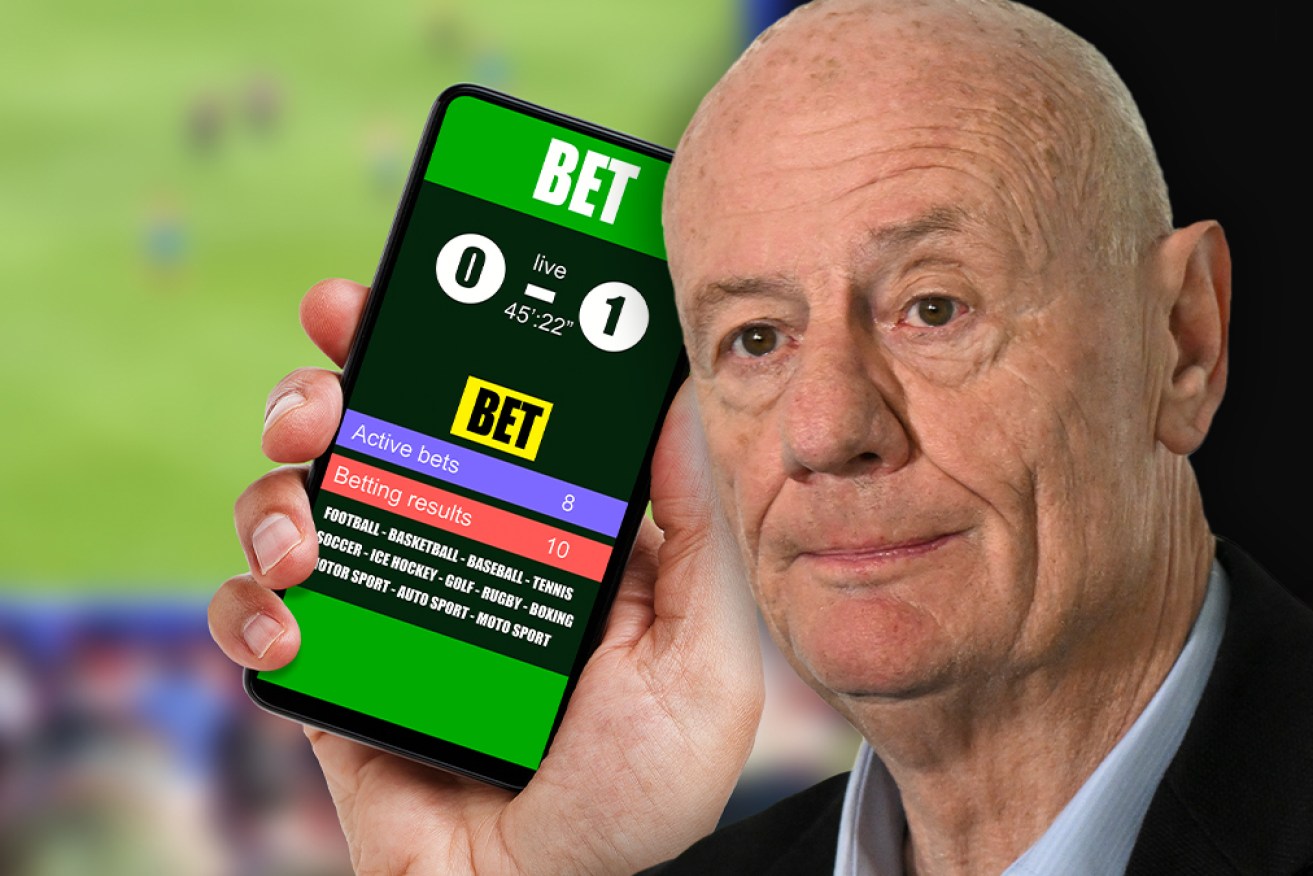 Gambling reform advocate Tim Costello welcomed the introduction of BetStop. Photo: TND/AAP
Gambling-reform advocate Tim Costello has welcomed the introduction of BetStop, a national self-exclusion register for betting, but said it is only the first step in ensuring people are protected from harm.
Australians will be able to exclude themselves from all licensed wagering services for a minimum of three months and up to life from  August 21, under the BetStop scheme.
Mr Costello said "at last" there has been action on a policy that other countries have had in place for years.
"It's not difficult technology from the consumer protection framework recommendation. We've been waiting and waiting, so I welcome it.
"There's been all sorts of excuses: The company that won the tender went into liquidation and the minister announcing it would be starting in July, she already knew the company was in liquidation."
Other countries like France, Italy and Germany have already established similar measures to combat gambling addiction.
In Germany, there is not only a self-exclusion register, but casinos and organisers of sports betting are compelled to block gamblers with risk potential from wagering.
Big Village, a data and advertising firm who won the tender for the self-exclusion register, went into administration in January.
Changes to gambling
Minister for Communications Michelle Rowland said with a single touch, an individual will be able to self-exclude themselves from all forms of online wagering.
"That's 150 licensed wagering providers in Australia," she said.
"They will not be able to open an account, place a bet, and it will be prohibited to market to them directly, including by email or by text."
The Australian Communications and Media Authority will also be able to enforce compliance with civil penalties of "over $230,000 per day in some cases".
The Minister for Social Services Amanda Rishworth said protecting Australians from online gambling harm is a key priority for the federal government.
"Since coming to government we've been working hard to ensure that we get the last measures completed of the National Consumer Framework," she said.
"For BetStop to be the most effective we need to make sure that when someone signs up to online gambling that their identity is actually verified before they can place a bet."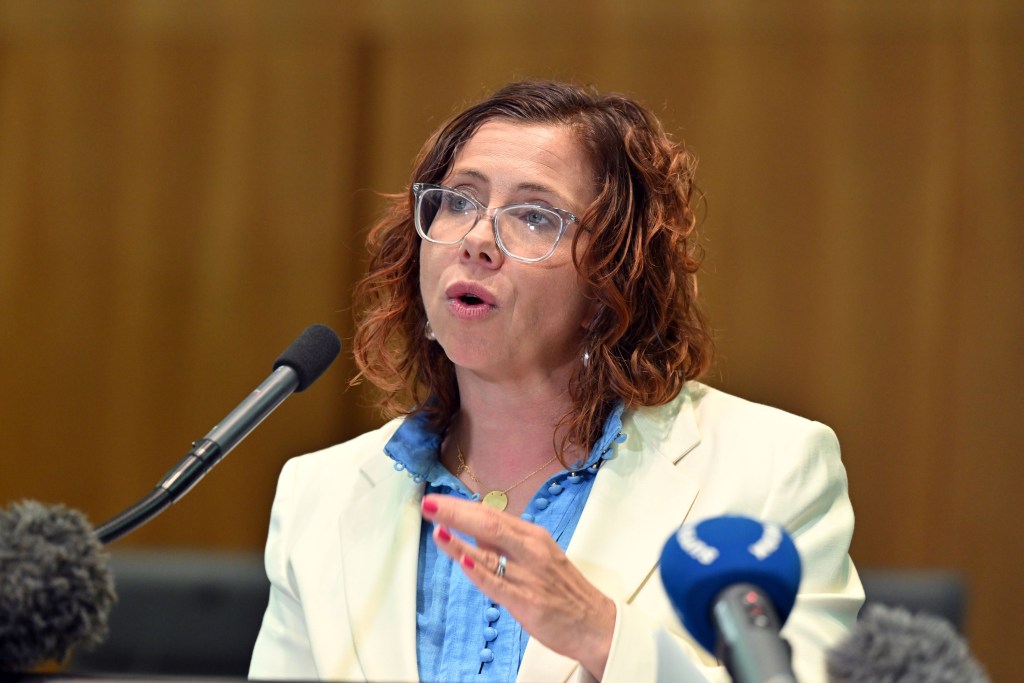 Social Services Minister Amanda Rishworth says BetStop is "a game changer." Photo: AAP
Alongside the launch of BetStop, new and existing customers will be required to verify their identity with wagering services before they can place a bet, replacing existing requirements to verify their identity within 72 hours.
Wagering services will be required to promote the register on their websites, apps and marketing services once BetStop is launched.
Vested interests
Mr Costello said while BetStop won't help the majority of people who are being targeted by gambling companies, it does help those who realise they have an issue.
"I'm old enough to remember the gambling and horse racing or greyhound racing basically existed for each other, and that was sort of fine because it wasn't influencing kids," he said.
"Now it's NRL, now that it is football, now that it is cricket, you've seen the Bet365 ads at the Ashes test."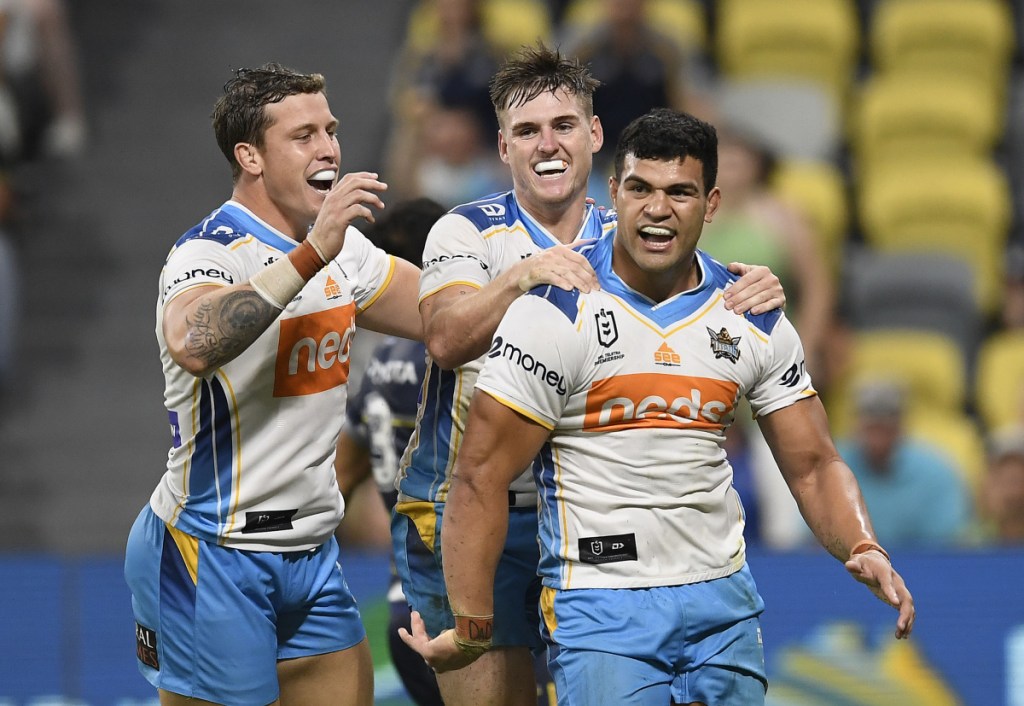 Many teams across many sports advertise betting on their jerseys. Photo: Getty
Australians spend $25 billion on legal gambling each year, according to estimates from the Australian Institute of Health and Welfare.
A November 2018 study from Statista revealed at the time, Australians were losing an average of $1440 each year on gambling, compared to the $1155 average of second placed Hong Kong.
Mr Costello said the gambling industry has been "a lucrative retirement home for ex-politicians", which has created a powerful lobbying group and slowed down serious reform.
"They're welcoming it because they're on the back foot after the parliamentary inquiry to ban ads, which they're going to fight; they're particularly going to fight the recommendation that they can't offer bonus bets to people who are losing," he said.
"That's what their business model is built on, it's predatory and they desperately want to stop that."
Parliamentary committee
In June, a parliamentary committee handed down 31 recommendations, including banning advertising online gambling across all media within three years; the establishment of a national strategy on harm reduction, and setting minimum standards for gambling protection.
Mr Costello said "the most refreshing thing about the parliamentary committee" was that it listened to the public instead of vested interests, which are "putting pressure on politicians as we speak".
"The question Australians have to answer is why do we have the greatest gambling losses in the world, 40 per cent higher than the nation that comes second? Why, when it comes to sports spending, are our losses on a per capita basis 20 per cent higher?" he said.
"You answer that question by actually saying because both sides of politics have been captured by gambling interests and enough is enough."
Topics:
betting,
gambling