Is Australia catching up with the Asian century at last?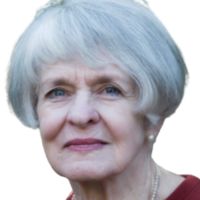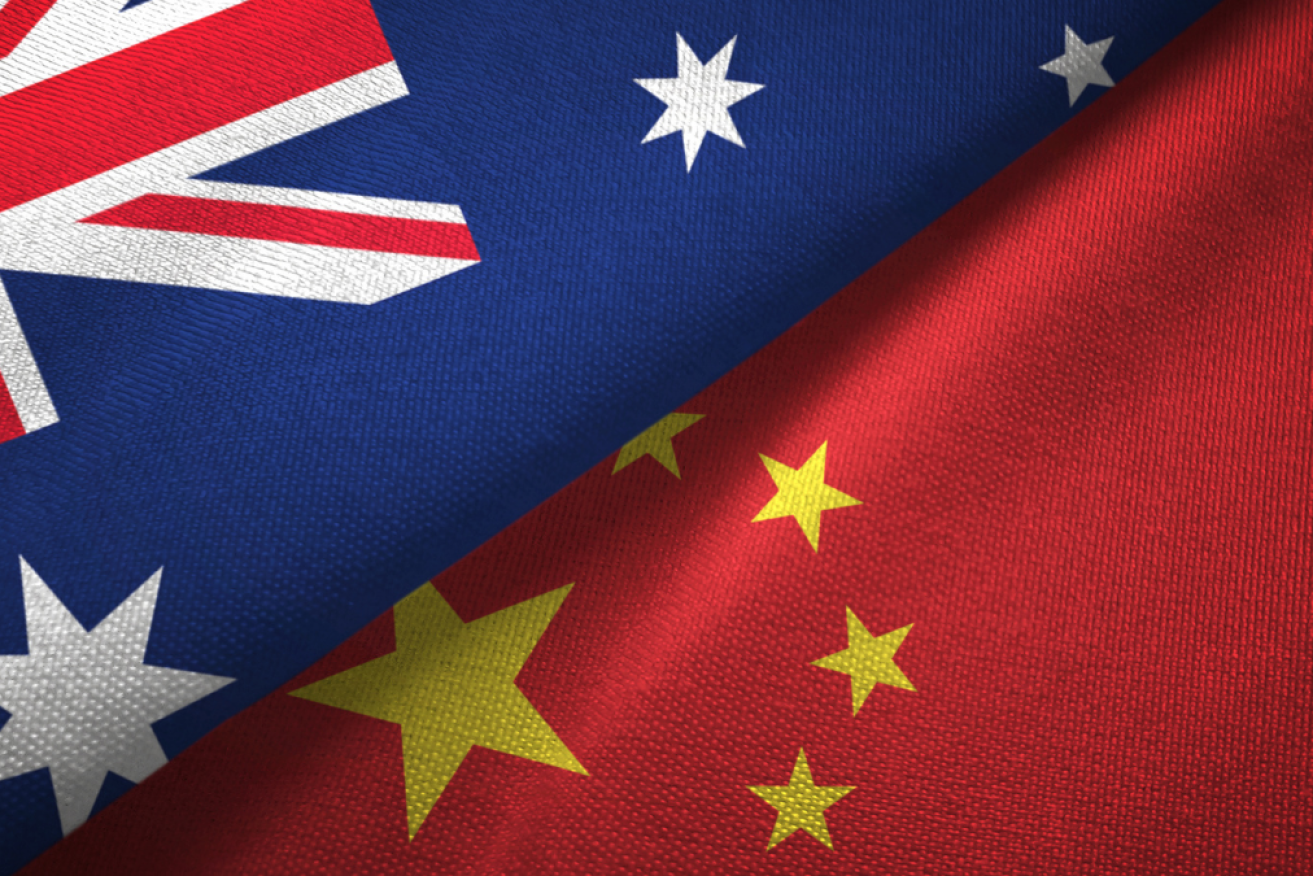 Should Australia focus more on China and other Asian neighbours? Photo: Getty
Every word of Anthony Albanese's address to the Shangri-La dialogue on June 2 was chosen with care.
It was a balancing act, with the Prime Minister poised between peace and war, defence and diplomacy, the US and China – in a high-wire performance his Coalition predecessors wouldn't have attempted.
Has Australia's approach to Asia changed?
Does this government admit that the ASEAN countries are right to seek peaceful cohabitation with China?
Should Australia do the same? Does it acknowledge that China's rise is peaceful, and that freedom of navigation in its maritime trade routes is as vital to China as to Australia?
Has it taken account of repeated American scenarios in which the US comes off worst in a war against China?
Does it consider advising our US ally that Australia will not join a coalition to defend Taiwan?
The answers are a tentative yes to the first, and a probable no to the rest.
Although Mr Albanese assured his Singapore audience that for Australia defence and diplomacy are equal, few would believe it.
Lavish funding for military
The latest budget actually widens the extreme discrepancy between the molehill pittance devoted to the Department of Foreign Affairs and Trade (DFAT) and the lavish mountain of funding for military and "national security".
In my last piece for Pearls & Irritations, I suggested that Australia has a lot of past missteps to correct if we are to revive our underfunded, un-influential diplomacy and redeem our international reputation.
If the government genuinely seeks peace, it should not be preparing for war.
Labor has had three opportunities to reverse the Coalition's belligerent position, and instead supported it each time.
First was allowing itself to be rushed into supporting AUKUS and associated US military installations in Australia; next came its failure to propose genuine reform of how Australian governments decide to go to war; and then the Defence Strategic Review, whose purported objective is deterrence but whose purpose is seamless identification with US military operations.
These could include an attack against China launched from Australia, with or without Australia's concurrence.
So what most undermines the credibility of Albanese's effort to bring his defence and foreign affairs ministers into the one tent is the persistence of all of them in talking about 'sovereignty' and 'independence', as if Australia has anything left of either.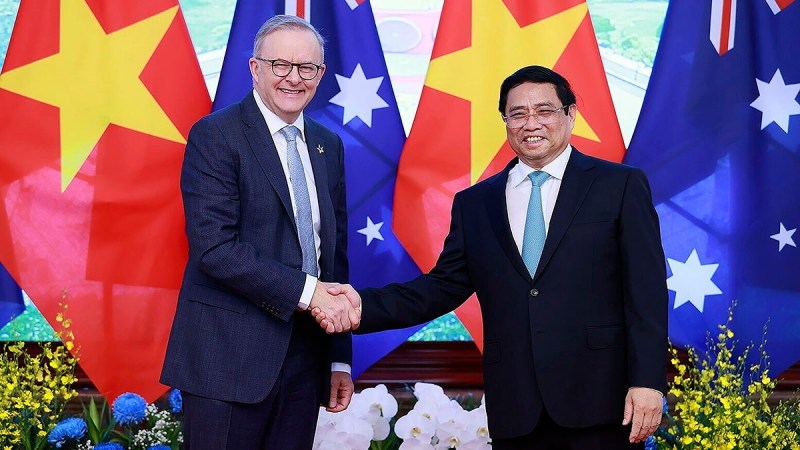 Prime Minister Anthony Albanese recently met with Vietnamese counterpart Pham Minh Chinh. Photo: AP/VNA
South-east Asian leaders who carefully preserve their non-aligned credentials see Australia foremost as a US ally, which neither Albanese nor any other prime minister would deny.
Shift to east and south
To many Asian observers, Australia looks like something out of the last century, clinging to its Five Power Anglo-allies while the global centre of gravity has decisively shifted east and south.
Australian leaders don't publicly refer to 'International Relations Entering a New Era', the significant joint statement made by President Xi and President Putin in February 2022.
They don't cite the Chinese Foreign Ministry's Global Security Initiative Paper, which a year later described trends of peace, development, and win-win co-operation as "unstoppable".
They aren't interested in the trade and infrastructure linkages China is building across east and central Asia, and in payments in renminbi.
They rejected China's Belt and Road initiative, and have shown no interest in joining the BRICS or the Shanghai Co-operation Organisation.
Since 2021, President Xi Jinping has proposed three large-scale global initiatives: The Global Development Initiative (GDI), the Global Security Initiative (GSI), and the Global Civilisation Initiative (GCI).
The second could and should have particularly interested Australia.
It makes six commitments to:
Pursue common, comprehensive, co-operative and sustainable security
Respect the sovereignty and territorial integrity of all countries
Abide by the purposes and principles of the UN Charter
Take the legitimate security concerns of all countries seriously
Peacefully resolve differences and disputes between countries through dialogue and consultation, and
Maintain security in both traditional and non-traditional domains.
Panch Shila principles
To those with long memories, these commitments are much the same as the five Panch Shila principles agreed in 1954 between Prime Minister Nehru and Premier Zhou Enlai, which were inserted in the Constitution of the People's Republic of China.
They were repeated in 1955 in the 10 Bandung principles, which became the foundation of the Non-Aligned Movement.
Now, in nations that don't want to take sides in hegemonic competition, interest in non-alignment and armed or unarmed neutrality is reviving. But not in Australia.
In 2012 when the White Paper, 'Australia in the Asian Century' appeared, it was already more than a decade late, and after a change of government it disappeared.
Another decade on and Australia is still unable to engage with our neighbours as an independent, sovereign, non-aligned state.
Instead of producing an inspiring set of principles, Kevin Rudd and Anthony Albanese list three pillars of Australian foreign policy: ANZUS, the UN, and the Asia-(or Indo-)Pacific.
Of these pillars, one thing is clear. It is the US alliance that has unbalanced Albanese's otherwise impressive performance.
Dr Alison Broinowski AM is a former diplomat, author and academic. She is President of Australians for War Powers Reform
This article first appeared in Pearls and Irritations and is republished with permission.
Topics:
Anthony Albanese,
ASEAN,
Asia,
China,
Foreign relations