Expensive stop-gap measure could be averted by AUKUS arms control agreement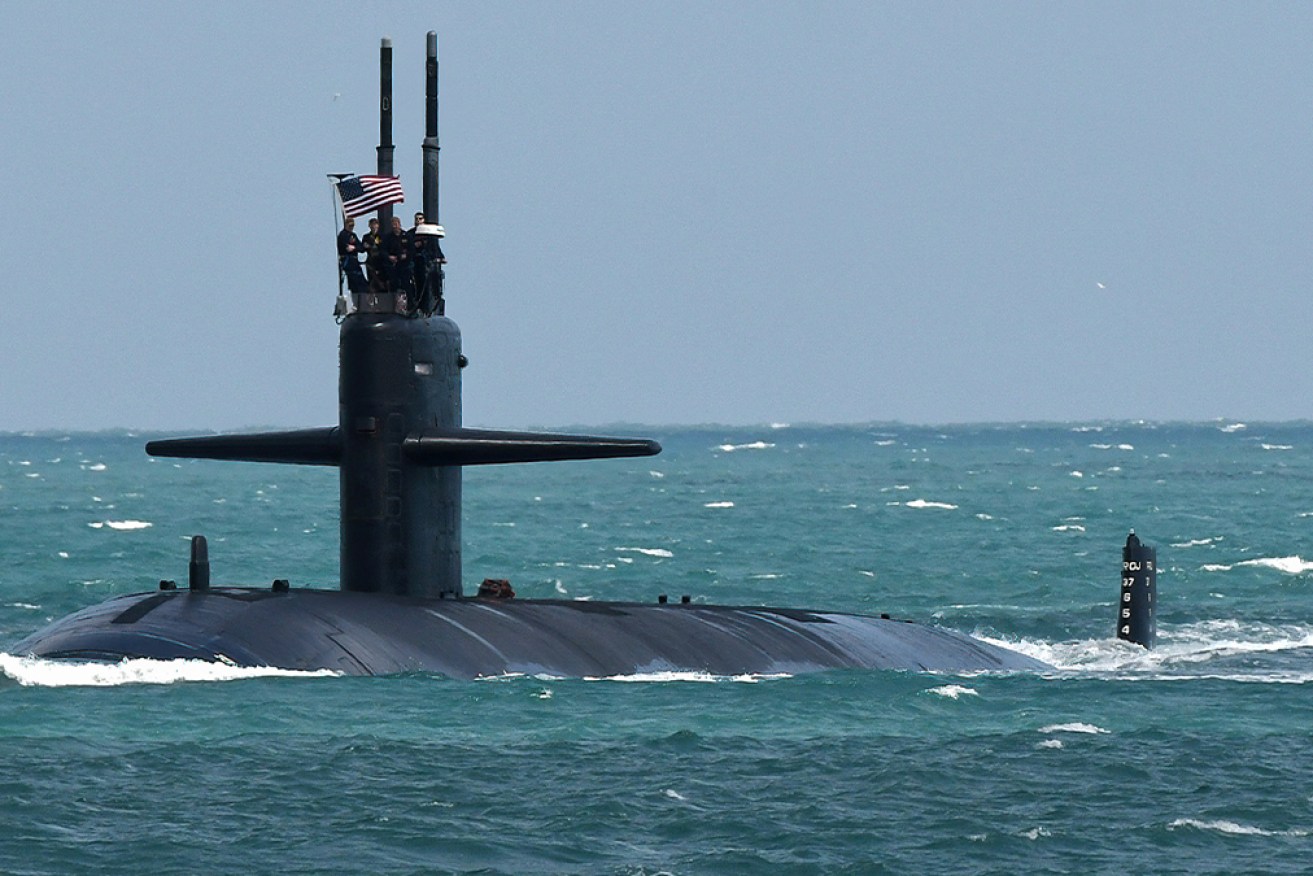 The Virginia-class submarines will be built and delivered over the next 30 years. Photo: AAP
Prime Minister Anthony Albanese has announced that Australia will purchase three American Virginia-class nuclear-powered attack submarines (SSNs) in the early 2030s, with the option of two more.
This is a stop-gap measure between the retirement of Australia's Collins-class submarines and the acquisition of future British and Australian designed SSN-AUKUS SSNs to be built in Australia and the UK.
It always made sense for Australia to acquire SSNs for their range and endurance. (Currently, six countries have nuclear-powered submarines: The P5 (China, France, Russia, the UK and US) and India.
The cost to Australia of the submarine program could be up to $368 billion over 30 years.
Training plan
As from this year, Australian military and civilian personnel will embed with the US Navy and Royal Navy (RN) to accelerate the training of Australian personnel to operate nuclear submarines.
The US plans to increase SSN port visits to Australia beginning this year, with Australian sailors joining US crews for training and development.
The RN will also increase port visits to Australia beginning in 2026.
The Royal Australian Navy (RAN) believes it needs eight SSNs to meet likely AUKUS commitments and counter the capability build-up of China, which currently has six active second-generation SSNs, with third-generation SSNs under development.
Dollars and sense
The SSN-AUKUS submarine program is clearly intended to deter China, but the obvious question is how many Western nuclear submarines will it take to do that?
A more sensible approach might be for the AUKUS partners to negotiate with China on an arms control agreement to cap the number of regional nuclear submarines and avoid a hugely expensive arms race for all concerned.
Getting the Virginia class is a good deal for Australia. It's the US Navy's latest model SSN and it has the latest in stealth, intelligence gathering, and weapons systems technologies.
Virginia-class submarines are designed for a broad spectrum of open-ocean and littoral missions, including launching cruise missiles, anti-submarine warfare and intelligence-gathering operations.
They are regularly upgraded, with the latest model being the larger Block 5. Virginias have a crew of 130, compared to 60 for the Australian Collins-class submarines.
Where we're at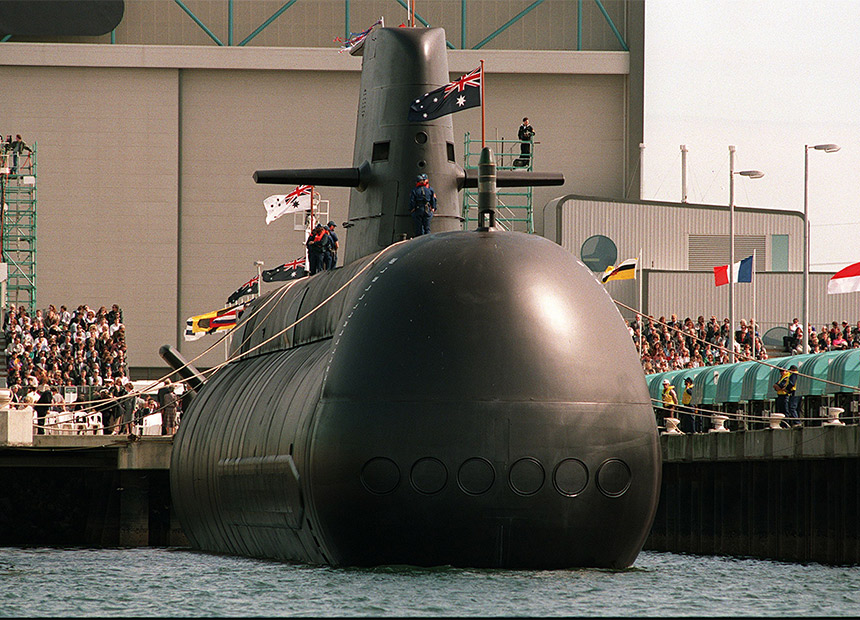 Australia has six Collins-class submarines, but we would need 2000 submariners to crew the Virginia-class submarines. Photo: AAP
We have six Collins-class submarines. The RAN submarine force has grown from a low point of 450 submariners before the Collins-class review to over 900 now.
According to the Navy, manning issues have been rectified and the length of time each Collins is spending at sea has risen.
However, with three Virginias we would probably need to have 2000 submariners to sustain a substantial submarine patrol program.
It remains to be seen whether Australia's Navy can get the crew numbers it needs in a competitive labour market and retain them.
Working on a submerged SSN means working 24/7 for weeks or possibly months at a time in artificial light, breathing recycled air, living in confined conditions, eating processed food, not having access to a mobile phone or the internet, and cut off from friends and family and a normal Australian lifestyle.
Virginias are estimated to cost $5 billion each, and there will be substantial additional costs for nuclear submarine basing, maintenance, and subsidising the manufacturing process in the US and South Australia. Australia can afford that.
Long-term thinking
On the plus side, Virginias have a designed operational life of 33 years and will be in service with the US Navy well into the 2070s.
The nuclear submarines will be based on the west coast at Fremantle and on the east coast at a location still to be decided.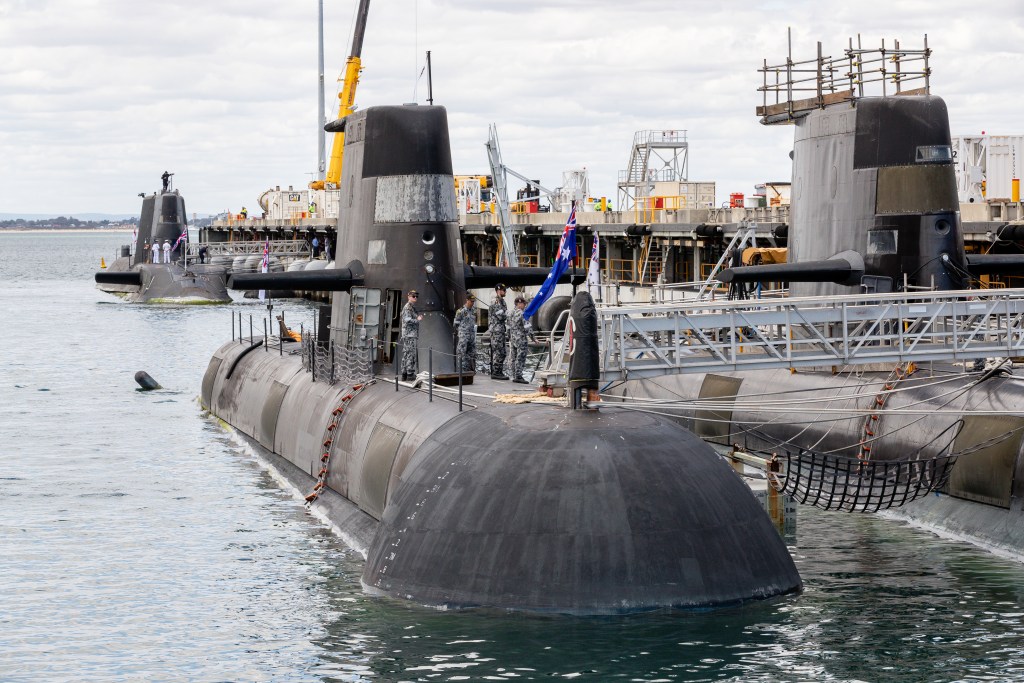 The Royal Australian Navy base, HMAS Stirling, at Fremantle will be used on the west coast. Photo: AAP
The government's preferred locations have been Brisbane, Newcastle, or Port Kembla. The Navy would prefer Sydney or Jervis Bay. Defence estimates that more than $10 billion will be needed over 20 years for facilities and infrastructure to transition from Collins to the future SSNs, including building a new east coast submarine base.
It seems that most of the estimated $268 to $368 billion submarine program cost will be spent on building the SSN-AUKUS submarines in Adelaide.
Australia plans to deliver the first Australian-built SSN-AUKUS to the RAN in the early 2040s. Politically it's attractive to create jobs in South Australia, but there's some doubt that such an expensive program is necessary given the 33-year service life of the Virginias.
Commitment shy
It would seem more sensible to acquire three Virginias and see whether the RAN can crew them and keep them at sea before committing to a domestic nuclear submarine building program that threatens to be a disastrous waste of taxpayers' money.
The money could be better spent on a new national road and rail network and building national resilience, all of which would have important long-term strategic and economic benefits.
Spending the money on national infrastructure would not only create jobs in South Australia but also benefit all Australians.
Clive Williams is a  former Australian Army Military Intelligence officer and a visiting fellow at the ANU's Strategic and Defence Studies Centre
Topics:
AUKUS,
Collins-class submarines,
Virginia-class submarines