The seats to watch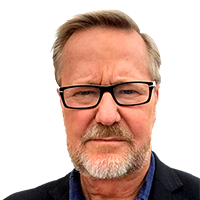 Tracking the marginal seat travel schedules of Malcolm Turnbull and Bill Shorten reveals the seats to watch this election.
Their campaign directors quickly reschedule the leaders based on feedback from local apparatchiks to shore up a marginal MP or press home an advantage to gain ground.
• Below the belt: sharp tactics and dirty tricks
• No baseball bats visible with four days to go
• Coalition seizes on post-Brexit instability
Prime Minister Malcolm Turnbull and the Coalition have run a defensive strategy to protect the government's notional 21 seat House of Representatives majority.
By Wednesday in the last week of the campaign Mr Turnbull had visited 49 seats, most already held by the Coalition, while Mr Shorten had visited 47, most in Coalition territory.
The independents factor
Newspoll has 21 per cent of the 16 million registered electors voting for 'others'. Galaxy has it at 23 per cent while Fairfax-Ipsos has it higher at 28 per cent —including 14 per cent for Greens.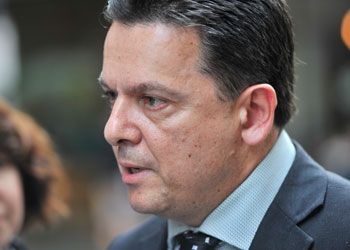 Nick Xenophon's new party is targeting selected Liberal and Labor seats. Photo: AAP
There are fascinating firefights from the Greens in the vulnerable Labor-held inner city seats of Batman, Wills, Melbourne Ports and Higgins in Victoria, and Grayndler, Sydney and Richmond in New South Wales.
Nick Xenophon's audacious attack on the major parties in selected Coalition and Labor-held House of Representatives seats in all states through his NXT (Nick Xenophon Team) party will test the disaffection factor.
NXT is considered a serious contender in the Liberal-held Adelaide seat of Mayo, even provoking speculation that Christopher Pyne is in danger in his seat of Sturt.
Then there is the bitter conflict between Nationals leader Barnaby Joyce and independent Tony Windsor in New England.
To win government, a political party must be able to demonstrate to Governor General Peter Cosgrove that it has at least 76 seats in the 150-member parliament.
The marginal battleground
It's this simple. Here's the list of 19 marginal Coalition seats that Bill Shorten and Labor must win to form government.
Queensland
• Petrie Queensland (LNP 0.5%)
• Capricornia Queensland (LNP 0.8%)
• Bonner Queensland (LNP 3.7%)
• Brisbane Queensland (LNP 4.3%)
• Forde Queensland (LNP 4.4%)
Tasmania
• Lyons Tasmania (Lib 1.2%)
• Braddon Tasmania (Lib 2.6%)
• Bass Tasmania (Lib 4.0%)
Northern Territory
• Solomon Northern Territory (CLP 1.4%)
South Australia
• Hindmarsh South Australia (Lib 1.9%)
New South Wales
• Banks NSW (Lib 2.6%)
• Eden-Monaro NSW (Lib 2.9%)
• Lindsay NSW (Lib 3.0%)
• Page NSW (Nat 3.1%)
• Robertson NSW (Lib 3.1%)
• Macarthur NSW (Lib 3.3%)
• Reid NSW(Lib 3.4%)
• Gilmore NSW (Lib 3.8%)
Victoria
• Deakin Victoria (Lib 3.2%)
• Corangamite Victoria (Lib 3.9%)
• La Trobe Victoria (Lib 4.0%)
When local factors are taken into account, along with the advantage of incumbency for sitting members, you can see that a massive pendulum swing of 4.4 per cent will be necessary to change the government of Australia.
Big enough buffer?
It is this buffer that is considered likely to see the Turnbull government returned with a reduced majority.
There are some Labor seats vulnerable to counter-pendulum trends because of their marginality if the Liberal Party has chosen solid local candidates, or the sitting member is unpopular:
• McEwen in Victoria (ALP 0.2%)
• Dobell in New South Wales (ALP 0.2%)
• Paterson in New South Wales (ALP 0.4%)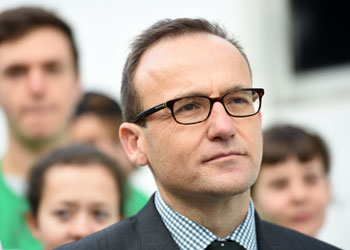 The Liberals are hoping their preference will end Adam Bandt's hold on Melbourne. Photo: AAP
And don't forget the battle for Indi (Ind 0.3%) where independent Cathy McGowan is defending the north-east Victorian seat from a re-endorsed former Liberal member in Sophie Mirabella.
Indi was a major upset in the 2013 campaign where, although Ms McGowan is expected to again poll well on her primary vote, the electorate will be decided through preferences.
While preferences can make careers they can also unmake them.
The Greens' Adam Bandt has held Melbourne (Greens 5.3%) since 2010 despite the Liberal Party recommending preferences be directed to Labor.
The only way a party guarantee it will be opening the champagne on election night is to secure more than 50 per cent of the first preference vote.
Quentin Dempster is political editor of The New Daily. He is travelling with the Prime Minister.