Greg Hunt bombards Ellen about Reef crisis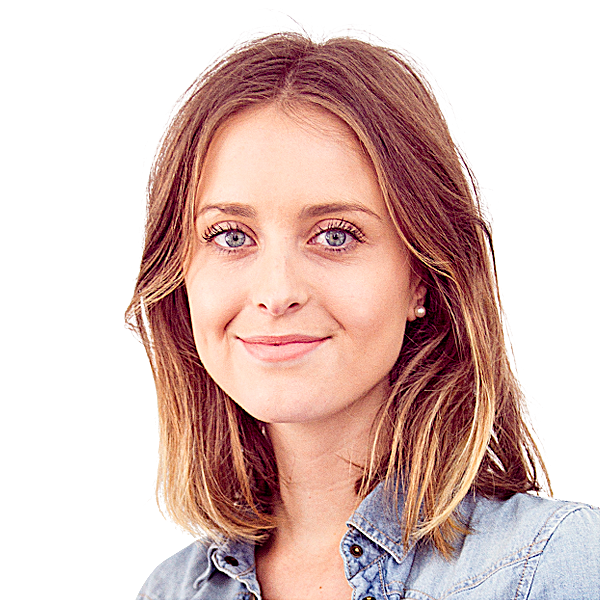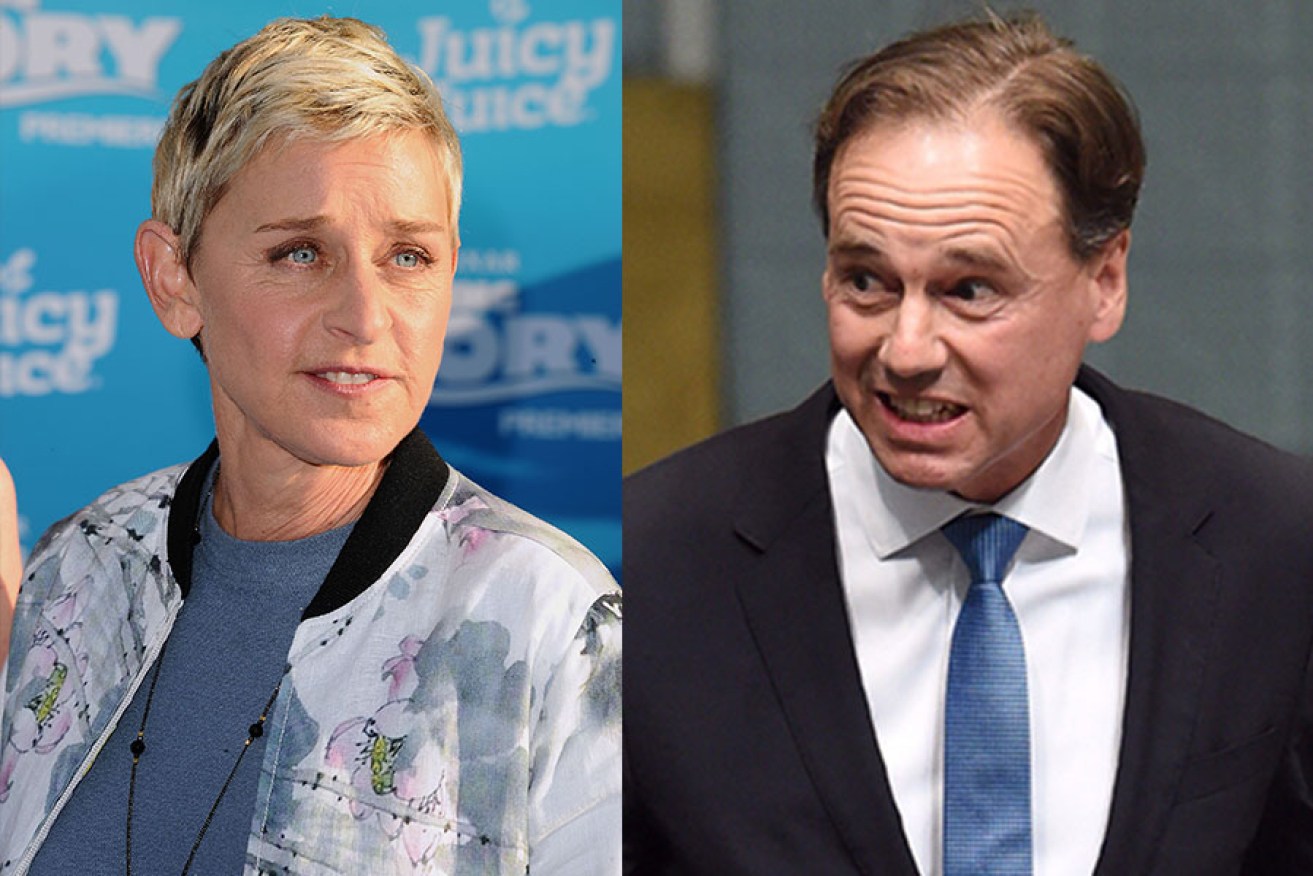 Greg Hunt has reached out to Hollywood star Ellen Degeneres after she called on the Australian public to do more to protect the Great Barrier Reef.
Degeneres, who voices the lead character in upcoming Finding Nemo spinoff movie Finding Dory, released a video as part of a campaign called Remember the Reef.
• Parts of Great Barrier Reef increasing in coral: survey
• Obama and family invited to visit Great Barrier Reef
• Woman sues Ellen Degeneres for ridicule

"As you may remember – but Dory probably doesn't – she's a blue tang and has many other amazing species that live in the Great Barrier Reef with her," Degeneres said in the video.
"It's critical that we protect this amazing place and we'd like your help."
Conservation of the World Heritage-listed area has been a hot topic in recent weeks after it was revealed coral bleaching has destroyed almost a quarter of the reef's coral in this year alone.
Degeneres' comments spurred the Environment Minister into action, prompting him to take to Twitter to emphasise the government's efforts to tackle climate change.
"Many thanks for supporting the #GreatBarrierReef," Hunt tweeted at The Ellen Show's official account.
"We all have a role and the Aust government is doing more than ever to protect it."
Across several other tweets, he listed the "unprecedented steps" the government was taking to safeguard the reef, before concluding by inviting Degeneres to visit the reef.
.@TheEllenShow Many thanks for supporting the #GreatBarrierReef. We all have a role & the Aust govt is doing more than ever to protect it

— Greg Hunt (@GregHuntMP) June 8, 2016
.@TheEllenShow Just last year @UNESCO recognised the unprecedented steps we've taken to protect #GBR & praised Aust as a global role model

— Greg Hunt (@GregHuntMP) June 8, 2016
.@TheEllenShow We're working to protect #GBR by tackling the short term problem of water quality & long term threat of climate change

— Greg Hunt (@GregHuntMP) June 8, 2016
.@TheEllenShow But challenges remain, and so Australian governments are investing $2 bn over the coming decade to manage & protect the #GBR

— Greg Hunt (@GregHuntMP) June 8, 2016
.@TheEllenShow We'd love to invite you out to visit the #GBR and see the Reef & some of the work we're doing in the catchments

— Greg Hunt (@GregHuntMP) June 8, 2016
Mr Hunt's tweets weren't entirely well-received by the Twitter population, who warned Degeneres against believing his claims.
DEAR GOD PLS STOP @GregHuntMP you're being so weird @TheEllenShow

— Maddison Connaughton (@madconnaughton) June 9, 2016
Don't waste the trip, @TheEllenShow. Despite what @GregHuntMP says, large parts of the #GBR look like this:https://t.co/I1kS6kMXdZ

— Tim Bell (@timpoliti) June 8, 2016
@GregHuntMP @TheEllenShow oh Greg Hunt, Ellen does not suffer fools gladly pic.twitter.com/VeQfRpVN6a

— inbetweenspaces (@inbetweenspaces) June 8, 2016
However, Degeneres has also copped her fair share of criticism, with some accusing her of using a serious issue to promote her film.
On Thursday, Today show host Karl Stefanovic said: "My concern is [Degeneres] has gotten involved in that around the whole notion of selling a movie anyway, and Disney's got behind it as one of their linchpins for launching this film."
Queensland Premier Annastacia Palaszczuk also weighed in, imploring Degeneres to come to Queensland to "find Dory" for real.
Ellen, #FindingDory isn't just for the movies. Visit Qld's GBR and do it yourself @TheEllenShow @Disney pic.twitter.com/XjrzqfrB6l

— AnnastaciaPalaszczuk (@AnnastaciaMP) June 9, 2016
Speaking to News Corp on Friday, Degeneres said she stood by her decision to raise awareness about the challenges facing the reef.
"Look, this [Finding Dory] happens to be a movie about the ocean and about fish, so obviously I'm not going to say, 'Save the rainforest'," Degeneres said.
"It's important to me — I think we have to pay attention to the entire planet. This is just one aspect of things that we should be protecting.
"I didn't know it was a controversy but that's exciting that people are talking about it," she said.
"But that's a good thing, right? … There's nothing wrong with trying to protect the reef."
Watch Ellen Degeneres campaign for the Great Barrier Reef.