Army weapons fuelling local guns black market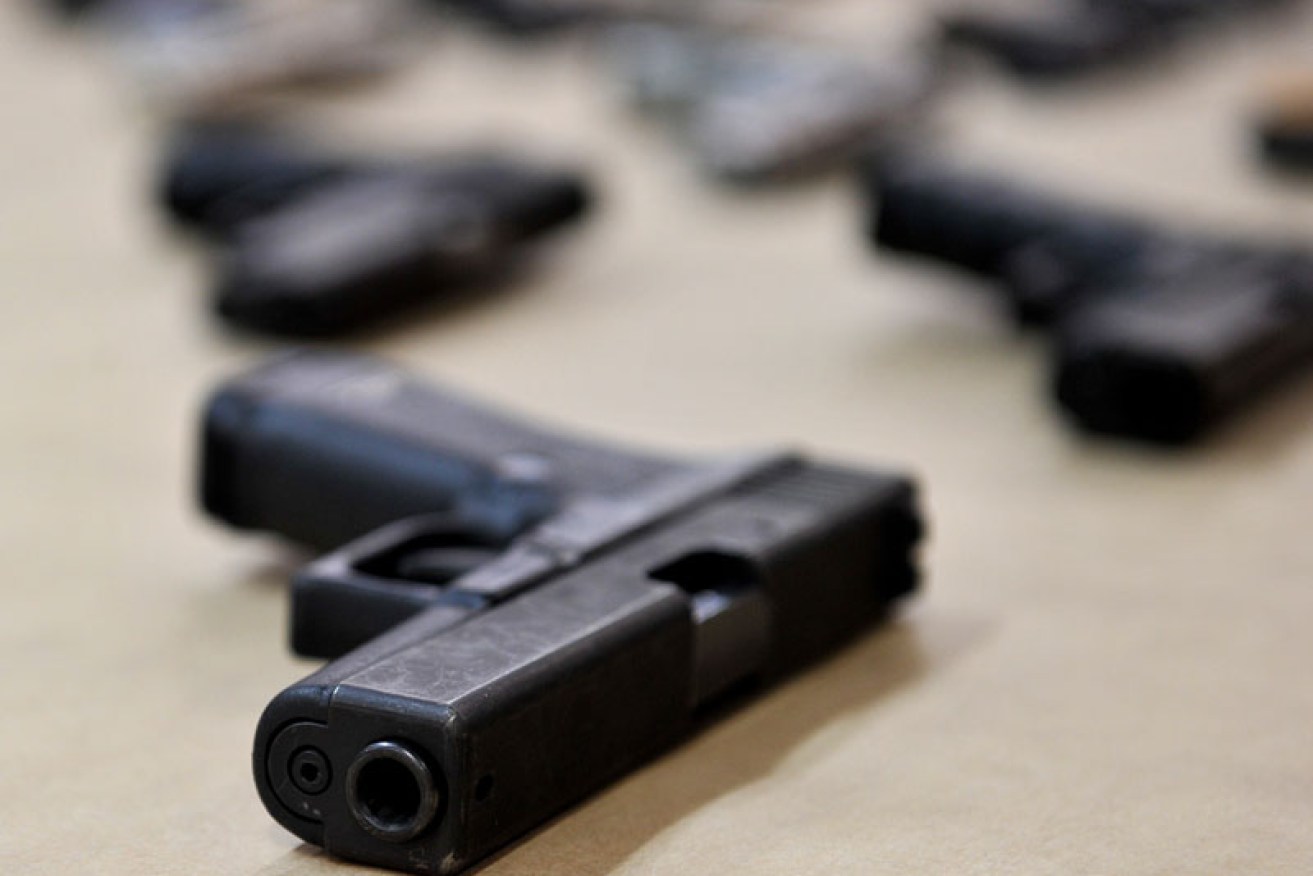 Thefts of guns from the Australian defence forces accounts for a steady stream of weapons falling into the hands of criminals, an audit by The New Daily has found.
The Department of Defence is keeping tight-lipped about the leakage of handguns and ammunition from army and naval bases around Australia, but data from firearms-related cases heard in state and federal courts over the past decade shows that Australian army weapons are fuelling the black market for guns.
While The New Daily's investigation did not uncover a systemic problem of missing weapons in the armed forces, it found that thefts often involve large hauls of guns and ammunition.
• Spike in handgun crimes reveals Australia's secret problem
• The deadly weapon that's about to be sold near you
• We reveal the worst suburbs for gun crime
• The NRA tried to use our gun story as propaganda
Evidence presented in court cases show that weapons stolen from army facilities have been used to commit serious crimes, including murder and armed robberies.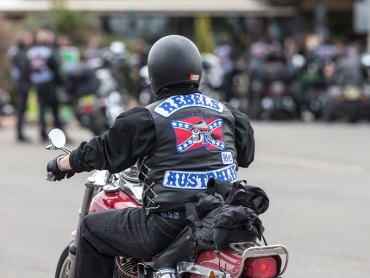 Rebels bikies have been accused of 'pressuring' people to steal weapons and ammo. Photo: AAP
Court evidence also indicates that criminal motorcycle gangs are intimidating members of the armed forces into smuggling semi-automatic pistols and ammunition from defence armouries.
In 2012, a former member of the Navy broke into the Larrakeyah Barracks in Darwin where he assaulted a guard aboard the HMAS Bathurst and stole 12 Browning semi-automatic pistols and two Remington pump action shotguns.
A few weeks after stealing the weapons, the offender admitted to Northern Territory police that he had been "pressured" by the Rebels motorcycle gang to take weapons from Larrakeyah.
While police appear to have recovered most of the guns, in many other cases stolen guns and explosives are still missing.
Police are concerned that up to seven rocket launchers stolen from a Queensland army base in 2003 may now be held by Islamic terrorists.
Defence officials duck questions
The New Daily asked the Department of Defence to furnish details about the extent of weapons thefts, including a request to confirm that all guns stolen in the Larrakeyah break-in had been retrieved.
Handguns are a regular target of thieves. Photo: AAP
A spokesperson was unable to give such an assurance.
"The nature of Australian Defence Force operations and exercises are such that, on occasion, limited quantities of small arms ammunition may be lost or incorrectly acquitted," the spokesperson said.
"In cases of public safety, fraud or theft, Defence works closely with civilian police to investigate the incident."
However, the spokesperson stated that the armed forces conducted fortnightly audits of all weapons and ordinance to identify "discrepancies".
Leading gun control advocate, Associate Professor Phillip Alpers from the University of Sydney, said that military police were now more effective at controlling the movement of weapons in the armed forces but that the Australian armed forces had a cultural problem in their attitude to obsolete weapons.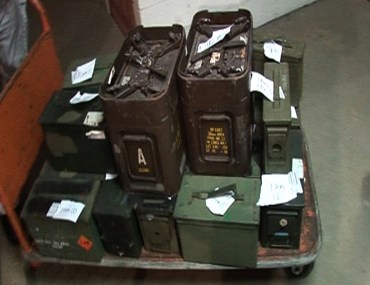 Boxes of ammunition discovered by police in NSW. Photo: AAP
"There is tremendous resistance on the part of the armed forces to destroy weapons because enthusiasts see them purely as items of historical interest," he said.
"Australian military and police armoury officers are reluctant to destroy weapons and unfortunately that's how a lot of the guns leak out."
While Professor Alpers is now agitating for Australia to adopt a United Nations protocol that requires national defence forces to destroy obsolete weapons, gun collectors say it is unnecessary.
"This is such a simplistic approach to a complex issue," said Jack Wegman of the Sporting Shooters Association.
"The army should maintain the highest standard of security – you don't destroy billions of dollars' worth of equipment because you're guessing a few of them will end up in criminal hands.
"That is just profligacy."
Victoria Police now on the front foot
Data released earlier this year under Freedom of Information shows that incidents relating to obsolete guns and ordnance accounted for more than 70 per cent of weapons reported missing in the three months to the end of March.
Victoria Police refused to comment on matters relating to the theft of army weapons, but in the past month has intensified its crackdown on the links between organised crime and illegal trafficking of firearms.
Deputy Commissioner Shane Patton told The New Daily that he was concerned that organised crime groups were targeting farms throughout the state to obtain weapons.
"We know some of these stolen firearms find their way to criminals connected to the drug trade and organised crime and our intelligence shows some of the stolen firearms are being used as payment for drugs and other items," he said.
"Victoria Police recently established the proactive illicit firearms investigation team who will focus on the prevention of shootings and the disruption of the supply of firearms."
Data collated by the Crime Statistics Agency show that the number of charges laid for firearms offences in Victoria has almost doubled in the past decade.
There were 3645 charges brought by Victoria Police under firearms laws in the year to June this year, compared to only 1963 charges in 2006.