Beyond Abbott: climate villains who need to go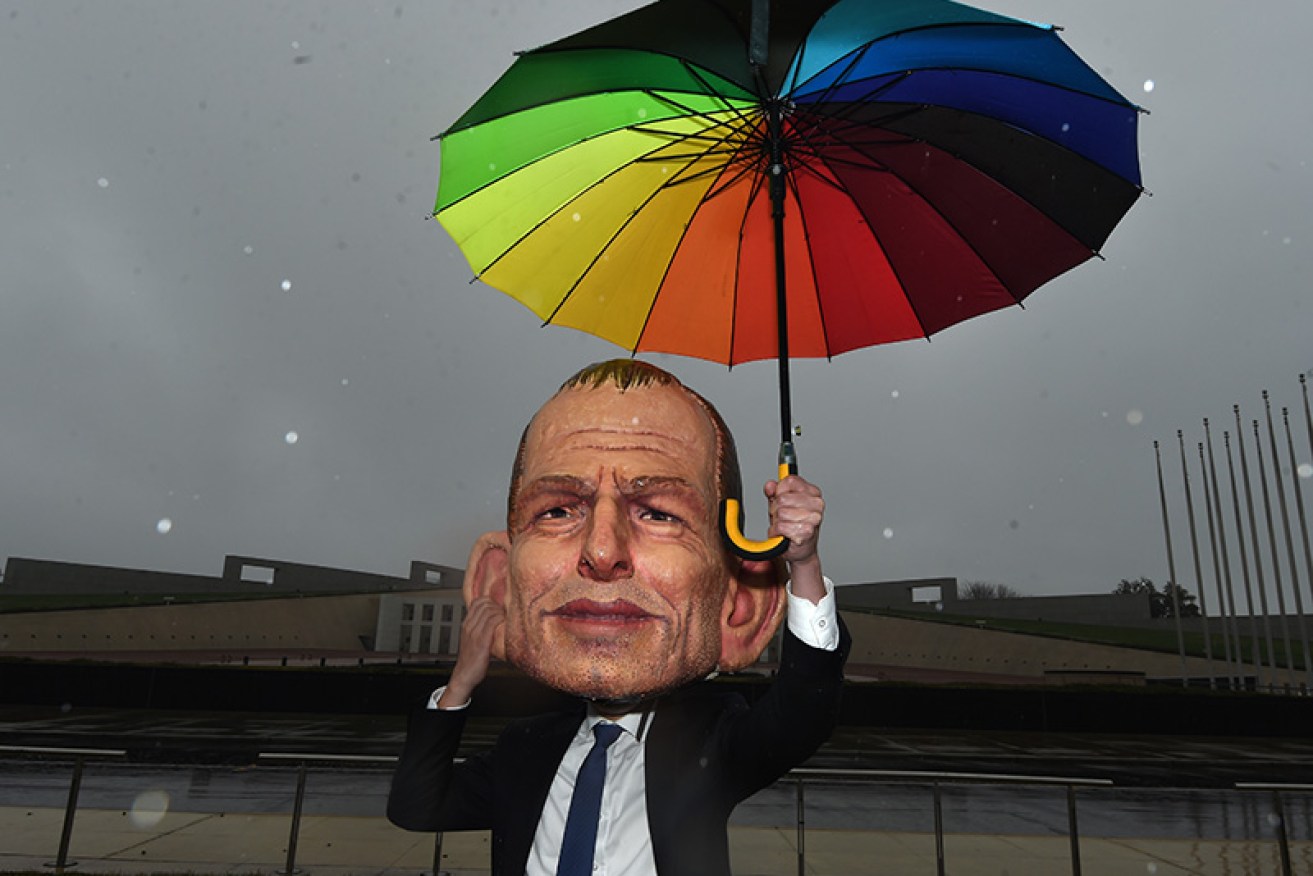 It's been a good month for people who enjoy living on a habitable planet.
As the world marches towards the UN summit in Paris in December, two of the biggest thorns in the side of the fight against climate change have been removed – the former leader of Australia in Tony Abbott last month, followed by former Canadian Prime Minister Stephen Harper last week.
In the Climate Change Performance Index 2015 Results assessment of OECD countries – the 34 rich, democratic nations that in theory are leading the decarbonisation push – Australia ranked at the bottom of the climate action table, with Canada placed second-last.
• It's time for Malcolm Turnbull to deal with Tony Abbott
• Four wildcards who could become US president
• Peter Garrett's view on Midnight Oil, Tony Abbott and Malcolm Turnbull
Both leaders have been replaced by successors who at the very least talk the talk when it comes to climate change, although the jury is out over whether they will implement substantial changes.
Even if they do, Australia and Canada are only two small pieces in a very large carbon emission puzzle, and it won't matter how much they clean up their act if the world's other climate villains keep on keeping on.
A lot needs to go right for the world to avoid exceeding a two-degree rise in projected temperatures, but a handy start would be if the leaders of the next four worst-ranked OECD countries got their act together – or, if they were replaced by someone who can do better.
South Korea: President Park Geun-hye
When it comes to climate change villains, South Korea is hardly one of the first countries that springs to mind, yet the Climate Change Performance Index 2015 ranks the wealthy peninsula as the third-worst performer in the OECD.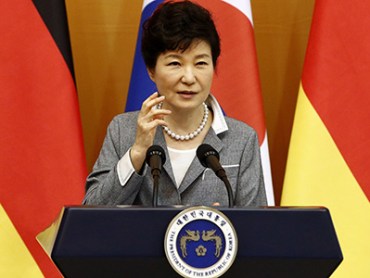 South Korea's President Park Geun-Hye. Photo: Getty
Conservative president Park Geun-hye has subtly rolled back much of her predecessor Lee Myung-bak's pioneering "green growth" economic approach, watering down the cap-and-trade system that came into effect this year.
According to the Climate Action Tracker the country is putting forward an extremely unambitious greenhouse gas emission target of 37 per cent below "business as usual" by 2030 – equating to 81 per cent above 1990 levels (in fairness, South Korea's economy was still catching up to the developed world in that year).
Geun-hye has made it a priority to accommodate the country's enormous and influential car manufacturing industry, pushing back a scheduled carbon tax to 2020 and relaxing fuel emission standards.
Under her watch, the seven policy priorities issued by the environment ministry in 2014 only contained one brief mention of climate change.
Alternative:
The opposition in South Korea is undergoing some turmoil at the present time (and in truth has always been wracked by internal divisions), with the talk of the vote for the progressive New Politics Alliance for Democracy being split by a new political force dedicated to the party's traditional regional heartland.
Current UN Secretary-General Ban Ki-moon, who has made climate change a priority, has long been touted as a potential leader who could unite progressive South Koreans, but there is no word yet on whether he would challenge Park Geun-hye once he finishes his term at the UN.
Japan: Prime Minister Shinzo Abe
Japan, Japan, Japan. How did it come to this? Once a global leader on climate change, Japan in 1997 helped broker the historic Kyoto protocol to reduce greenhouse gas emissions.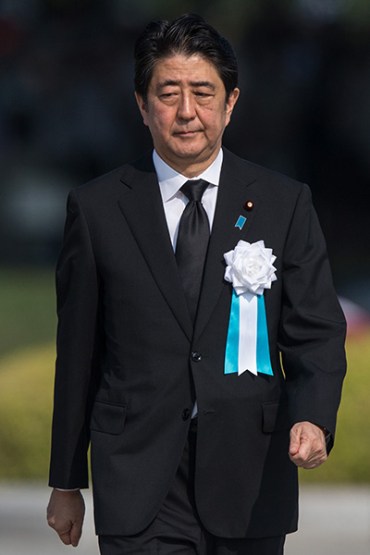 Japan's Prime Minister Shinzo Abe. Photo: Getty
In recent years, however, the country has fallen well behind, now ranked as the fourth-worst performing country in the OECD, with The Land Of The Rising Sun taking one of the most unambitious pledges of all developed countries to the Paris summit – an aim to reduce CO2 emissions by 26 per cent of 2013 levels by 2030 (equivalent to 18 per cent below 1990 levels, a pledge that if adopted by other developed nations would see a temperature rise of over double the two-degree target).
This target is well below even Japan's own previous target in 2009 at Copenhagen, where the country targeted a reduction of 25 per cent by 2020 from 1990 levels.
So what changed? Prime Minister Shinzo Abe slashed Japan's targets in the wake of the Fukushima Nuclear Disaster caused by the 2011 tsunami, an event which has seen the country move away from low-emission nuclear energy and turn towards coal-fired power plants instead of gas or renewables.
Alternative:
Katsuya Okada, leader of Abe's chief rivals, the Democratic Party of Japan, was the foreign minister responsible at the time Japan adopted its ambitious Copenhagen target.
It may be a while before he gets a chance to challenge, however: under the Japanese system, Prime Minister Abe can call an election anytime before his term ends in 2018.
Turkey – President Recep Tayyip Erdoğan
Ranked one place above Japan is Turkey, which for the past decade has been dominated by Recep Tayyip Erdoğan, who served as Prime Minister from 2003 to 2014 before taking on the largely ceremonial role of President last year (a role he wishes to endow with more executive powers).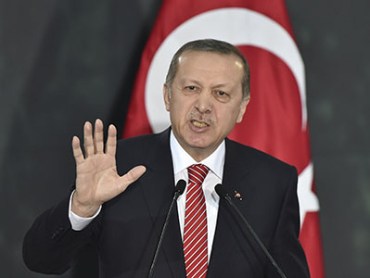 Turkey's President Recep Tayyip Erdogan. Photo: Getty
Drawing on Islamist political influences, Erdoğan founded the ruling Justice and Development party and has done little on the climate change front during his time in power.
The country is taking to Paris an unambitious pledge of up to 21 per cent below 2030 emission levels (an increase of 512 per cent of 1990 levels), but Climate Tracker is sceptical the country will even achieve that, given its plot to quadruple coal power plants by 2020, which will completely cancel out all planned carbon abatement measures.
Alternative:
Turkey doesn't have to wait long for another chance to vote out Erdoğan's party, given the hung parliament result of the June vote has led to a snap general election next month.
The ruling Justice and Development party looks likely to fall short of winning outright once again, with the most likely scenario considered a power-sharing agreement with the opposition Republican People's Party, however climate change has not been a significant campaign issue.
The United States of America: President Barack Obama
In sixth-last place sits the United States. There are perhaps only two countries that could singlehandedly make or break the fight against climate change. The US is one of them; the other is China.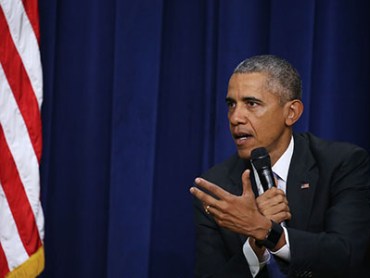 US President Barack Obama. Photo: Getty
According to the World Resources Institute, the US is the world's second-largest carbon emitter and the second-highest per capita among the top 10, behind their northern neighbours in Canada.
President Obama has offered up plenty of lofty rhetoric about tackling climate change, but the reality is he's achieved little on the ground, failing to take action in his early years in power and now faced with a hostile Republican-majority House and Congress filled with sceptics of climate science.
As a lame-duck president, Obama had to resort to unconventional means to enact change, including the implementation of power plant regulations to curb future emissions.
But it may all be too little, too late.
Alternative:
The 2016 elections offer the next chance for change, but none of the leading Republican candidates have pledged to tackle the problem – including leader Donald Trump, who claims it's all a hoax.
On the Democratic side, Bernie Sanders has come out strongest on the need to take decisive action, while frontrunner Hillary Clinton has also signalled her intent to tackle the problem.
They will face the same obstacles as Obama, however, unless the Democrats can seize an unlikely majority in both the House and Congress.