Accidental orange peel discovery could save lives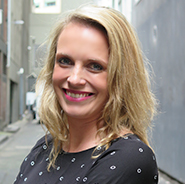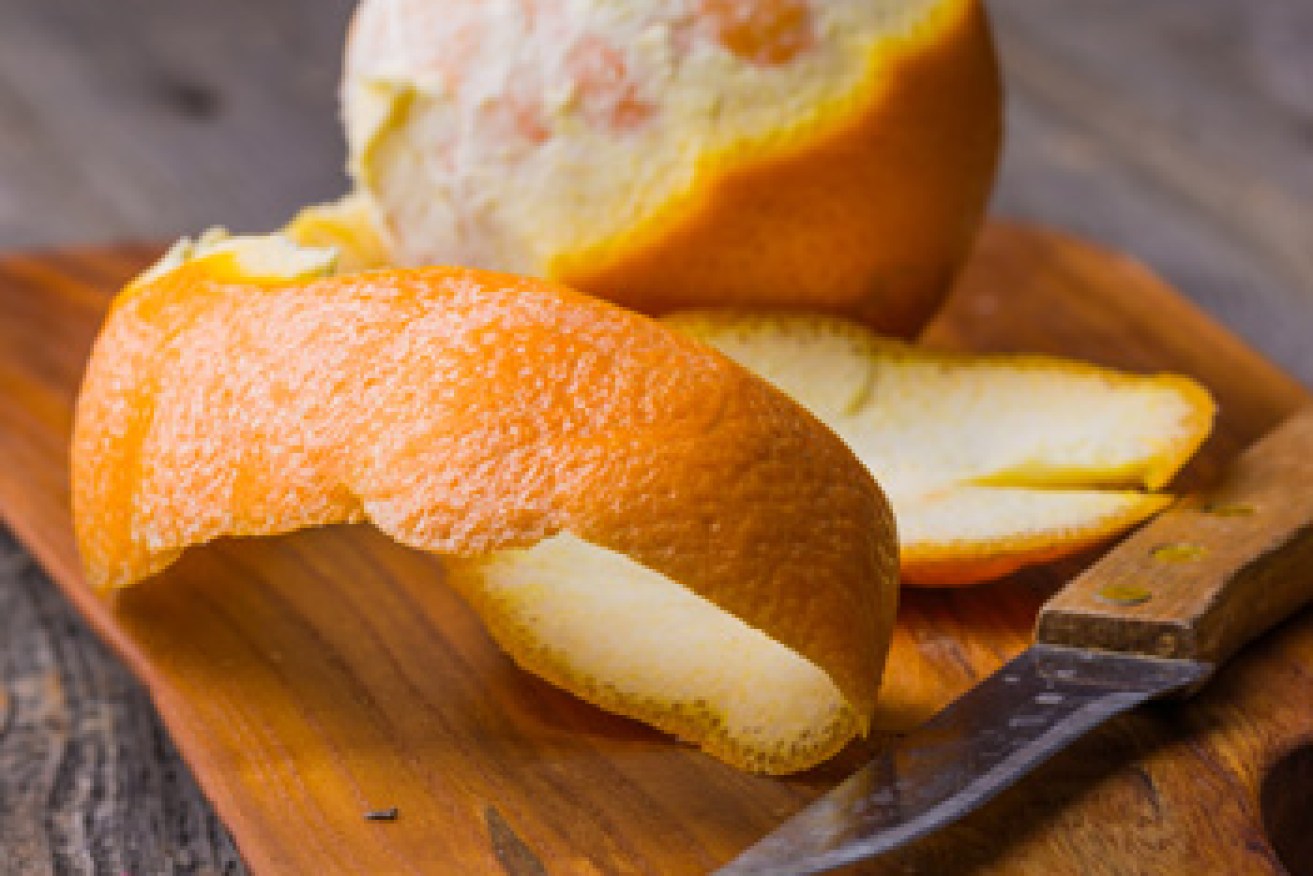 Australian researchers have accidentally discovered a way to remove mercury from water using a material made from industrial waste and orange peel.
Developers Max Worthington and Justin Chalker, from South Australia's Flinders University, said until now there had been no such method.
It's a huge step for the pair, with mercury being a dangerous pollutant that can damage food and water supplies, affect the human nervous system and was especially poisonous for children.
• Why The Bachelorette was way too predictable
• Divers capture footage of 'The Swimming Head'
• Pluto has blue skies and icy water, say NASA
• Scientists ready to create a real-life Jurassic Park
Synthetic chemist Dr Chalker said the best thing about the material was that it was incredibly cheap and relied on products that were already being discarded.
The affordability of the material meant it could be used for large-scale environmental clean-ups, to coat water pipes carrying domestic and waste water, and even in removing mercury from large bodies of water.
"Mercury contamination plagues many areas of the world, affecting both food and water supplies and creating a serious need for an efficient and cost-effective method to trap this mercury," Dr Chalker said.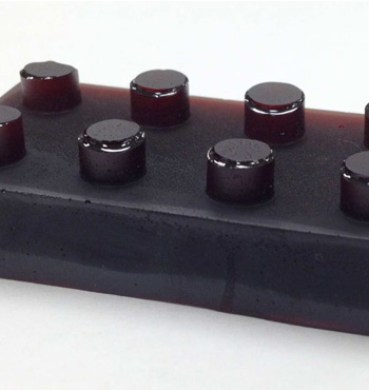 A block of the sulfur-limonene polysulfide: a polymer synthesised entirely from industrial by-products. Photo: Max Worthington, Flinders University
His team initially set out to make a useful type of plastic or polymer made from something widely available.
"We ended up settling on sulphur because it's produced in 70 million tonnes per year by the petroleum industry as a by-product, so there are not very many uses for it, and limonene is produced in 70,000 tonnes per year and so it's relatively cheap," Dr Chalker said.
"It literally grows on trees."
The plastic-like substance they created is made entirely from sulphur and limonene, industrial waste products that are widely available but unused around the world.
• Micropigs! Scientists create itty bitty little pigs
• How we survived the 'end of the world'
• The 'alien structure' 22 times bigger than Jupiter
• Giants from the abyss still haunt our planet
"We take sulphur, which is a by-product of the petroleum industry, and we take limonene, which is the main component of orange oil, so is produced in large quantities by the citrus industry, and we're able to react them together to form a type of soft red rubber, and what this material does is that it can grab mercury out of the water," Dr Chalker said.
He said they conducted toxicity studies to make sure that the polymer itself was not harmful to the environment.
"That gives us hope that we'll be able to commercialise and actually use this in the environment," Dr Chalker said.
'Big potential for new substance'
According to Flinders University, mercury pollution occurred as a consequence of a number of industrial activities, including mining and the burning of fossil fuels.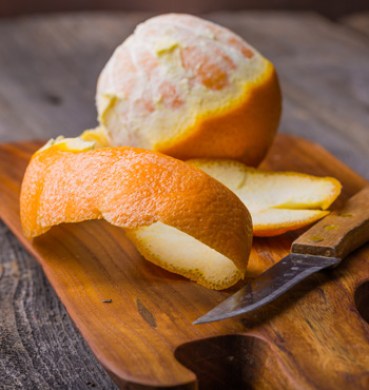 The beauty of the new material is that is relies on products already being discarded. Photo: Shutterstock
It said levels of the pollutant in the ocean had tripled since the beginning of the Industrial Revolution.
It also contaminated fish and seafood, entering the human food chain where it had been linked to health problems, and lower IQ in children, and also compromised the reproductive health of birds and fish.
Jack Ng, who heads the risk assessment program for the Cooperative Research Centre for Contamination Assessment and Remediation of the Environment, said mercury's impact on humans could be devastating.
"When you talk about organic form of mercury, this neurological disorder, high doses can be fatal … [it's] particularly a problem in younger generation children and its neurological disorders and that's a major concern," Dr Ng said.
Dr Ng sees big potential for this new substance.
"From what the briefing describes it seems to be a promising product, typically for mercury in water or in aqueous form it can act with this polymer material," he said.
The research was published in the German journal Angewandte Chemie International Edition.
– with ABC