Why business has a big role in helping our kids to finish school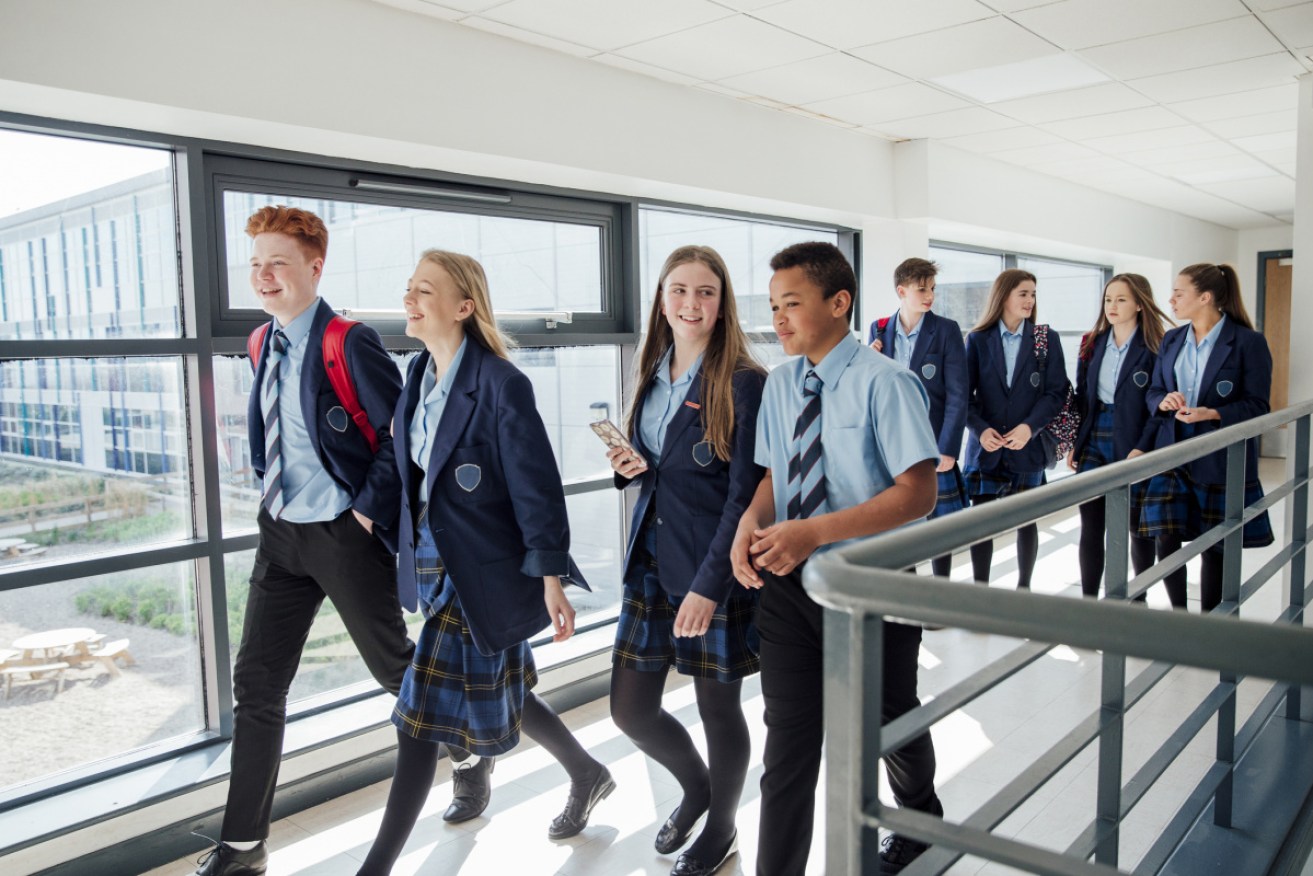 Parents are pulling their children out of schools, but authorities say that may do more harm than good. Photo: Getty
Each year, 86,000 kids don't finish school and many more are under- performing. 
The evidence tells us that if you don't complete Year 12, your prospects of employment are substantially reduced, and you face a greater chance of bouts of homelessness, poverty, and ill health.
For those young people who do complete Year 12, the future of work is changing rapidly. 
Gone are the days of education and training for a single career and retirement at 65. 
It is possible that some of today's school children will live to be 100 and their working lives will span more than 65 years. They will have six or more different careers. 
More than 60 per cent of today's schoolchildren will eventually be employed in jobs that have yet to be created.
In these scenarios, it is widely accepted that people will need at least 14 years of education. Only the educated and adaptable will be able to survive in this jobs market.
We all want Australian kids to do well at school and be able to dream big about their future. Parents and teachers clearly play a vital role in our kids' education, but so do many others, including business.
We're failing our kids at the moment – not due to a lack of will, but a lack of understanding of what we can do.
Three key reports have emphasised that business must play its part in preparing our young people for the challenges and opportunities ahead.
The Gonski 2.0 report told us Australia needs to move from an industrial model of schooling producing workers, to one producing thinkers who will invent the businesses and jobs of the future.
The chief scientist of Australia, Alan Finkel, in his latest report into inspiring the next generation to take up science, technology, engineering and maths (STEM), talked of his "firm belief that industry-school partnerships have important, even life-changing impacts".
Thirdly, businessman Bill Ferris in his plan for Australia's prosperity and jobs future nominated education as the No.1 imperative. The report said: "Education determines the capability of workers and entrepreneurs and, therefore, the economy's productivity and innovation capacity."
In practical terms, business must collaborate with schools to build the aspirations of young people. You cannot be what you cannot see. So business must paint pictures of the huge range of roles available.
Here, business can collaborate with community organisations like the Beacon Foundation and The Smith Family, which are building bridges between business and schools with mentoring and job-readiness programs.
We know that participation in the all-important STEM subjects is falling, particularly among females. Here, business volunteers can work with teachers to contextualise the STEM curriculum and bring to life these subjects.
Small business has a role too. 
New models of schooling like Big Picture Education integrate work experience into the learning process. It is largely small business that provides these critical work-experience opportunities.
We've got to start asking ourselves what the Australia we want looks like. An educated population is critical to economic and social wellbeing and progress and gives us options as a nation.
We know having an educated youth and low unemployment rates is good for all of us – now it's time to start ensuring we're all pulling our weight to make sure that happens, including business.
They say It Takes a Village to raise a child, and that is the name of a campaign aimed at mobilising the community to support Australia's young people and encourage them to embrace education and the opportunities it brings. 
The campaign is an initiative of the Community Council for Australia, the peak body for charities.
Tim Costello is chair of the Community Council for Australia, the umbrella body for the charity sector, and chief advocate for World Vision.
Sean Barrett is head of the Origin Foundation, whose philanthropic focus is education.