Home renovations on the rise: How to save thousands while adding value to your property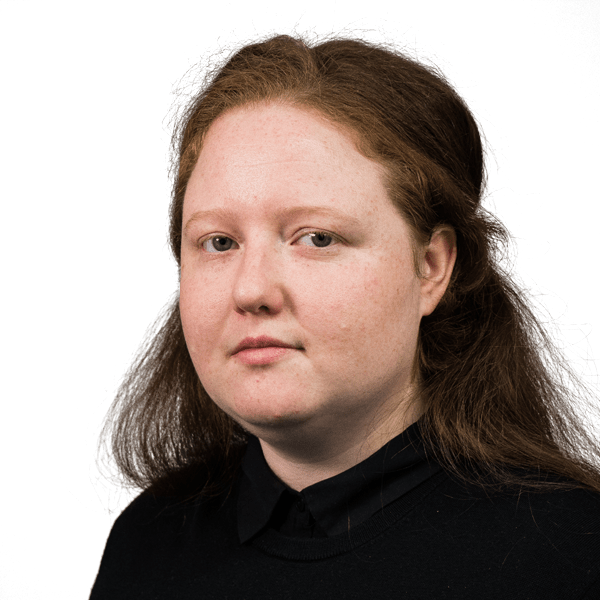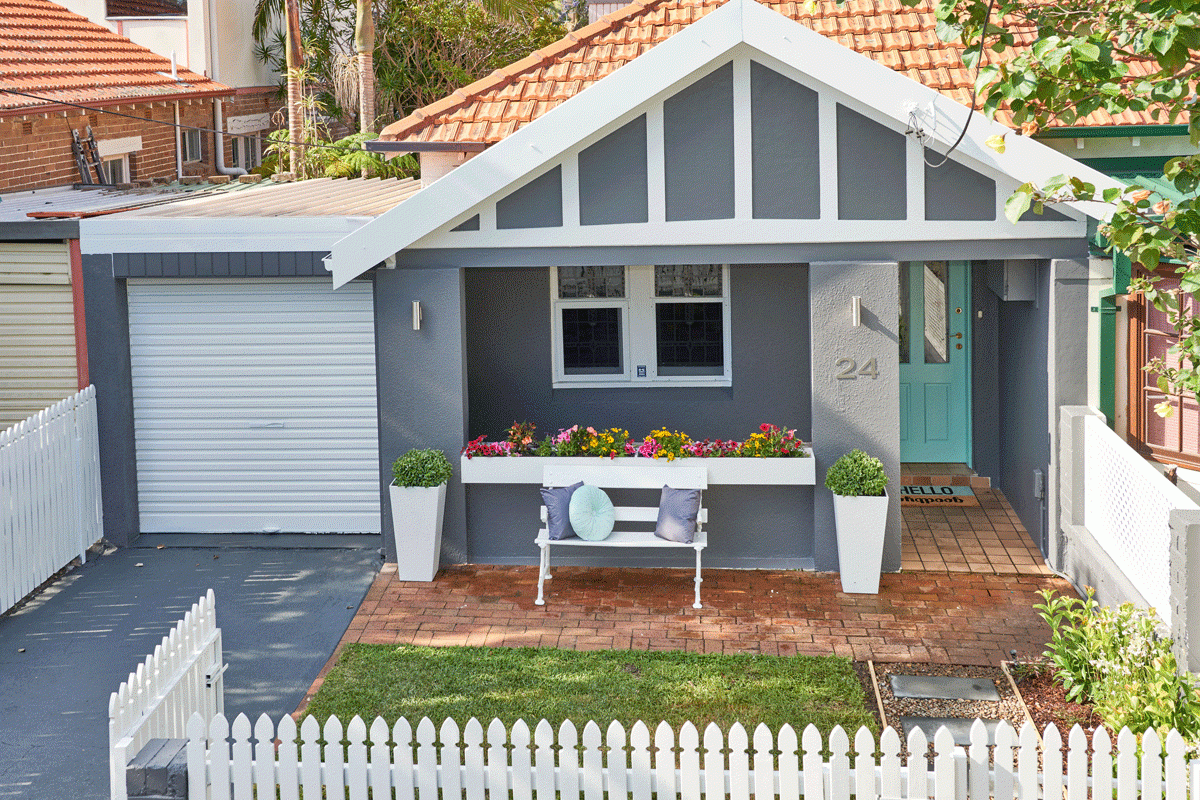 The "kerb appeal" of a property can account for up to 10 per cent of a home's value, according to Cherie Barber. Photo: White Knight
Sometimes staying put is the smartest move, and as property prices decline in the major cities, home renovations have hit a 14-year high.
So why are Australians choosing to invest in home improvements instead of selling up, and how much value can a renovation add to a property?
What's driving the rise in renovations?
The home renovations market is now bigger than at any time since mid-2004, with the volume of renovations 11 per cent higher than a year ago, according to Master Builders Australia (MBA).
This is largely due to a combination of "very low and remarkably stable" mortgage rates freeing up cash for households, and a crackdown on  lending that has "prevented many families from being able to move house over the past year", MBA chief economist Shane Garrett said.
Home owners are also saving tens of thousands of dollars simply through choosing to stay put and renovate, rather than selling up, Herron Todd White Brisbane managing director Gavin Hulcombe said.
"One of the big drivers of people staying where they are is that it's quite expensive to sell a property," he said.
"So immediately if someone decides to renovate that's $50,000 to $60,000 they've saved that they can spend and not be worse off."
Renovation expert and White Knight DIY spokeswoman Cherie Barber has built a career out of transforming tired-looking homes into hot property.
"A lot of people aren't moving and are electing to renovate purely because of the cost of selling … there's also no guarantee that you'll sell your property at the price you want, particularly in this market," she said
"And quite often people like living in their property, they like the area, but have outgrown the house. So why not renovate it and exploit its potential?
The owners of this Coburg home bought it for $600,000 in 2015 and turned it into this …
selling it for $1.63 million in late 2017. Photos: Hocking Stuart
How much to spend
A well planned home renovation can add value to a property, but inexperienced renovators should be wary of overspending.
"Every suburb has a price cap. You can't buy a house in Altona Meadows and spend $400,000 on the property and $400,000 on the renovation," Ms Barber said.
You've got to tailor your renovation to make sure you don't overcapitalise."

"The trap of over-capitalising is very real", Mr Hulcombe said.
"You might start doing something and then your budget blows out and you spend more than you intend."
Calculating how much to spend will depend on the location of the property and market conditions, he said.
"A good test for anyone considering renovating is to work out what it's going to cost to renovate, and if you can buy a completed property in the area for less than that, it's not worth."
The age and location of a property are key factors when determining what to spend money on in a renovation, according to Mr Hulcombe.
"What's a desirable design can change from location to location in Australia. In Queensland, for example, a lot of it is about outdoor living areas and decks opening onto living areas," he said.
If the property is relatively modern, money may be best spent updating design features such as tiles and colours. When it comes to older properties, an overhaul of the home's layout may be called for as design preferences have changed significantly over the decades.
"Through the '70s, there was a period where it was all about having lots of individual, small rooms, now it's very much moved to an open-plan layout," Mr Hulcombe said.
First impressions count
If you're preparing your house for sale, first impressions count.
"Driveways are often the first thing people see, but the last you'd think to renovate," Ms Barber said.
"Transforming this area is as easy as any paint project and much more affordable than resurfacing, giving an uplift in value for a minor investment.
"Some additional finishing touches like plants, mailboxes and house numbers, can also help spruce your home up instantly."
Street appeal is of paramount importance when considering the value you add. Photo: Houzz.com
The "kerb appeal" of a property can account for up to 10 per cent of a home's value, so in a fluctuating housing market giving your façade a facelift can help attract potential buyers and get a better return on your biggest investment, Ms Barber said.
Landscaping is "hard to stuff up", as is blasting "old tired porches" with a high pressure water hose – the equivalent of "giving your house a bath" – and freshening up concrete paths and driveways with paving paint.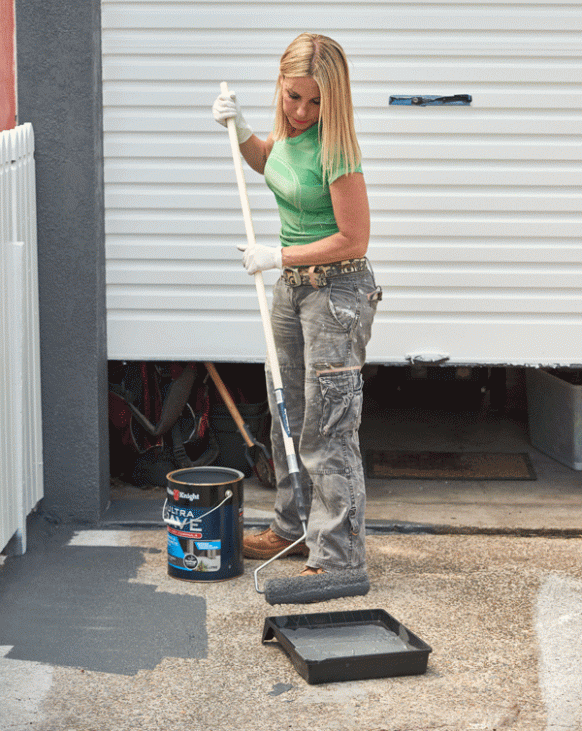 Celebrity renovator Cherie Barber refreshes a driveway. Photo: White Knight
Do-it-yourself or leave it to the professionals?
Depending on your skill level, some tasks are suited to DIY jobs, while others are better left to the professionals.
"It comes down to the skills of the individual, it's important that the end product looks professional," Mr Hulcombe said.
"If it's [an affordable] price point-driven area the market may be more forgiving of not-first-class tradesperson-ship, but if it's more upmarket the market may not be so forgiving."
"That's a judgement call you've got to make."
Ms Barber recommends tackling achievable jobs such as painting and landscaping.
"Most Australians can paint a home without stuffing it up too much, particularly if you're on a budget," she said.
"Painting is the number-one change you make to the property internally and externally that creates a massive transformation, a radically different look."
For safety reasons, however, Ms Barber strongly recommends leaving any "high spots" above two metres internally and externally, including gutters, barge boards and eaves, to professional painters.
Such a job can be completed by a team of two in two days at the cost of around $1000, she said, and will ensure a neater, more professional finish.