Australia's property experts reveal their housing hotspots to watch in 2019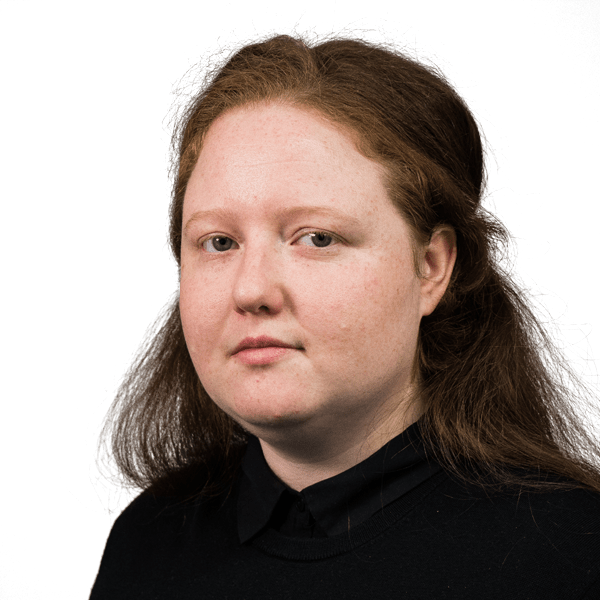 Our experts give their pick of the areas to watch in 2019. Photos: Getty
The property market has been a hot topic in 2018, with falling home prices in Sydney and Melbourne dominating headlines, amid heated debate about negative gearing reforms, and affordability also on the agenda.
From sleepy suburbs on the brink of booms to regions on the rise, The New Daily asked some of Australia's top property experts to reveal their tips for the 2019 housing hotspots across the country.
Property Investment Professionals of Australia chairman Peter Koulizos said three elements were critical when trying to forecast properties and areas that will offer above-average capital growth:
​Houses perform better than units
Choose the right city first, then research suburbs
Suburbs closer to the city have the best capital growth
Mr Koulizos predicted a "tough year ahead" for the property market. He said buyers should look for houses in "undervalued suburbs close to the city, which ideally are undergoing gentrification".
Propertyology head of research and managing director Simon Pressley said lenders' recent tightening of credit had acted as a "5-7 per cent drag" on national property prices in 2018.
I wouldn't touch anything in Sydney with a 10-foot barge pole while it may also be several years before Melbourne's next growth cycle. Recession is the best term to sum up Darwin.
Propertyology's Simon Pressley
Nonetheless, Mr Pressley remained "incredibly bullish about the underlying market fundamentals" for much of the rest of Australia.
"Australia's economy is in much better shape than gets reported," he said. "Housing supply is getting tight in many towns and cities"
Despite the downturns in Australia's two largest cities, Mr Pressley said there was "window of opportunity" for investors who were "prepared to … focus on fundamentals, and to buy well at a time when there's fewer buyers to compete with".
Adelaide, Brisbane and (again) Hobart will be Australia's best-performed capital city markets in 2019.

He also predicted Perth would make a strong recovery and potentially become "Australia's best-performed capital city" by 2020. But the real winners, he said, would be in parts of regional Australia where growth cycles started in 2018.
Is Perth finally about to enjoy good times in real estate? Photo: Getty
KnowHow Property Finance strategist and The Freedom Formula author Bushy Martin said 2019 would be a "buyer's market with good investment opportunities".
"Interest rates will remain flat, and we may even see the RBA drop rates, but finance will remain hard to get," he said.
Economic stability and strong population growth would underpin capital growth in many regions, with family homes in "constrained supply, undervalued areas with increasing incomes" hitting the "scarcity sweet spot", he said.
Growth areas will be around employment hubs with committed new infrastructure (roads, rail, etcetera) and supported by lifestyle amenities.
The Freedom Formula author Bushy Martin
Mr Martin will be watching south-east Queensland, regional Victoria, Adelaide and Canberra in 2019.
NSW
Peter Koulizos: Marrickville, St Peters, Enmore
Simon Pressley: Orange, Griffith, Albury, Muswellbrook, Wagga Wagga
Starr Partners chief executive Douglas Driscoll's Sydney top five:
1. Eveleigh: "Billed to become Australia's Silicon Valley … a hip inner-city suburb to keep an eye on."
2. Waterloo: "Next in line to become one of Sydney's reborn residential hotspots."
3. Maroubra: "Relatively affordable prices compared with Sydney's eastern beaches."
4. Brookvale: "Many Sydney-siders dream of living near the beach, and Brookvale provides an affordable option."
5. Baulkham Hills: "Gentrifying and coming into its own."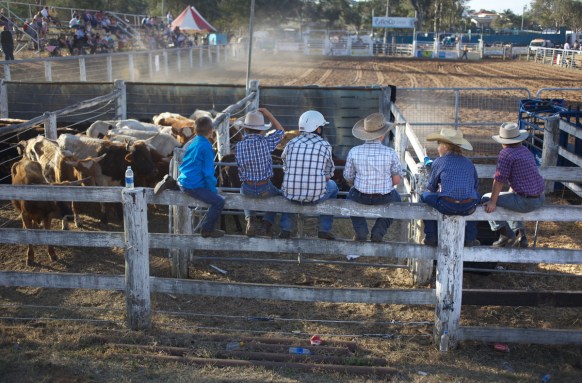 Catching the action at the Muswellbrook rodeo. Photo: Getty
Victoria
Peter Koulizos: Flemington, Maidstone, West Footscray
Simon Pressley: Bendigo, Ballarat, Shepparton, Warragul, Warrnambool, Bairnsdale
"While Melbourne's days of price growth are now in the rear-view mirror, there's a healthy list of regional Victorian markets with good potential."
Propertyology's Simon Pressley
Bushy Martin:
Homes for $550,000 or less: Ballarat
Homes $550,000-plus: Greater Geelong, Mornington Peninsula
Wakelin Property Advisory director Jarrod McCabe:
Brunswick: "Brunswick hasn't been immune to the softening of prices in the past 12 months, making it possible to buy a good quality two-bedroom period-style house on a quiet street for under $1 million."
I can't imagine prices staying at that level for too much longer.

Elwood: "One-bedroom apartments starting from around $450,000 and two-bedroom apartments available from $600,000. I could see strong interest from first-home buyers and investors."
Nicole Jacobs Property founder and director Nicole Jacobs:  
Buyers' advocate Nicole Jacobs said the cooling Sydney and Melbourne markets provided opportunities for home buyers, particularly earlier in 2019.
"Revisit the blue-chip suburbs you thought you could not afford 12-18 months ago and stay close to the selling agents. There will be opportunities to buy into these areas," she says.
When the market strengthens again, blue chip suburbs are always the first to start moving forward again.
Buyers' advocate Nicole Jacobs
Suburbs to watch in Melbourne: Hampton, Brighton, Malvern, Malvern East, Toorak, Elsternwick
More affordable areas: Parkdale, Cheltenham, Yarraville, Seddon, Brunswick East, St Kilda.
Hubs are becoming more and more important. That is a local village where cafes and bookstores, green grocers and delis are opening up.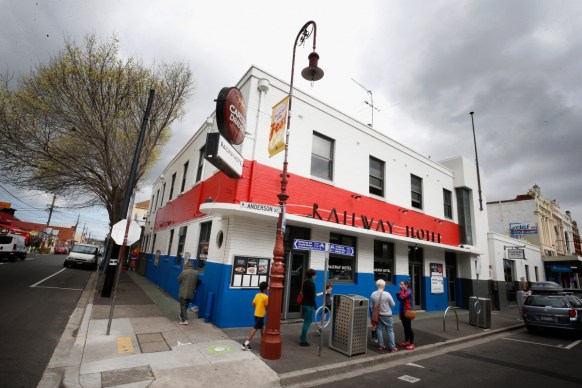 Yarraville's famed village, in inner-western Melbourne. Photo: Getty
In regional Victoria, Ms Jacobs liked Bendigo and Ballarat.
"Vacancy rates are falling and rents are increasing compared to greater Geelong," she said.
"You must, however, speak to the local agents and the locals in the streets.
"Find out which streets are the best and why. Most homes will seem relatively good buying compared to Melbourne but this is no excuse to purchase a property just because it appears to be good value. Do your homework.
While the market prices may be readjusting, the key buying principles will not. Buy as close to infrastructure such as transport, shops, parks, beach and of course good schools that you can. It's still all about location and position.

The Property Mentors co-founders Matt Bateman and Luke Harris:
Geelong: "Some consider Geelong simply an extension of Melbourne as opposed to a regional satellite city and, with upgrades to transport infrastructure, the commute time between the two is becoming less and less.
Geelong has a lot going for it, and is a gateway city to the beautiful Surf Coast.
The Property Mentors
"Geelong benefits from a more relaxed lifestyle choice and better affordability than Melbourne and is attracting young families who have been either priced out or stressed out of Melbourne."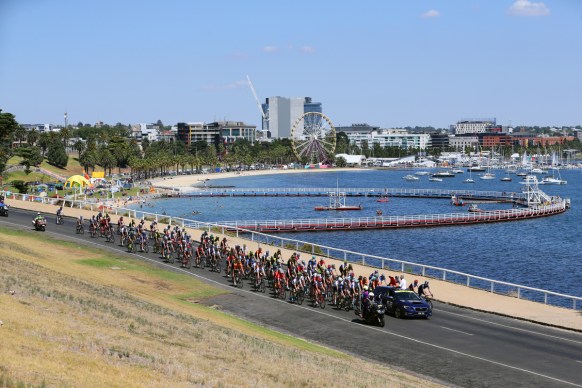 Cyclists in a road race along the Geelong waterfront. Photo: Getty
Queensland
Peter Koulizos: Woolloongabba, Annerley, Herston
Simon Pressley: Whitfield (Cairns), Strathpine, Lutwyche, Kedron, Caloundra, Noosa, Mackay
"Even though the Queensland economy has been underwhelming in a broad sense, Propertyology has been impressed by the underlying fundamentals of Cairns for a few years," Mr Pressley said.
An under-supply of skilled labour, affordable housing, and a fantastic lifestyle are likely to attract out-of-towners to relocate to Cairns.

Mr Pressley said the Sunshine Coast was also on the rise.
"A strong tourism industry, welcome diversification from the recently completed Kawana hospital, strong interstate migration, construction of a new international airport, and a local economy that's performing better than the state average provide a good property market foundation," he said.
"Noosa is likely to be strong in 2019, with strong demand from Melbourne-based buyers. Caloundra is a better value-for-money option for investors."
Bushy Martin:
Homes for $550,000 or less: Ipswich, Moreton Bay area
Homes $550,000-plus: Sunshine Coast, Kawana Health precinct
The Property Mentors:
We see plenty of uplift in area known as the Golden Triangle. That is, the area from the Gold Coast in the South to the Sunshine Coast in the North and Ipswich to the West.

Mr Harris and and Mr Bateman both recommended the Brisbane suburb of Wynnum.
"With supply low, vacancy rates well below the Brisbane average, and properties in this area still relatively affordable, we see plenty of upside potential for investors too," they said.
"For a bit of a curve ball, we are quite bullish on the Whitsundays region up in Northern Queensland … Airlie Beach may be set to regain some of its former value."
Cairns comes in for favourable mention from experts. Photo: Getty
South Australia
Peter Koulizos: Thebarton, Underdale, Richmond
Simon Pressley: Largs North, Goodwood, Hallett Cove, Thebarton
"While not anticipating any property price growth records to be broken, I anticipate that 2019 will be another solid year for the city of churches."
Propertyology's Simon Pressley
Bushy Martin:
Homes for $550,000 or less: South-western suburbs, around Marion
Homes $550,000-plus: Rostrevor, Kensington, Thebarton, Torrensville and Mile End
Tasmania
Peter Koulizos: South Hobart
Simon Pressley: Launceston, Devonport, Moonah, Burnie
"2018 was the third consecutive year of strong price growth in Hobart and I expect 2019 to be another solid year," Mr Pressley said.
"The volume of properties for sale remains very low, vacancy rates are at record lows, the median house price is still within reach of most Australians, and local confidence is high."
Mr Pressley is even more bullish about Tasmania's second city, Launceston.
Australia's third oldest city and the northern capital of Tasmania may well win the 2019 premiership as Australia's best-performed property market.

"Housing is very affordable, buyer activity is strong, and supply is tight – it's an environment that's cherry-ripe for significant price growth," he says.
Western Australia
Peter Koulizos: Victoria Park, East Victoria Park, Carlisle
Simon Pressley: Busselton, Fremantle, Margaret River
ACT
Peter Koulizos: Narrabundah
NT
Peter Koulizos: Millner
Simon Pressley: Alice Springs