'Creepy': Here's why your phone could be listening to your conversations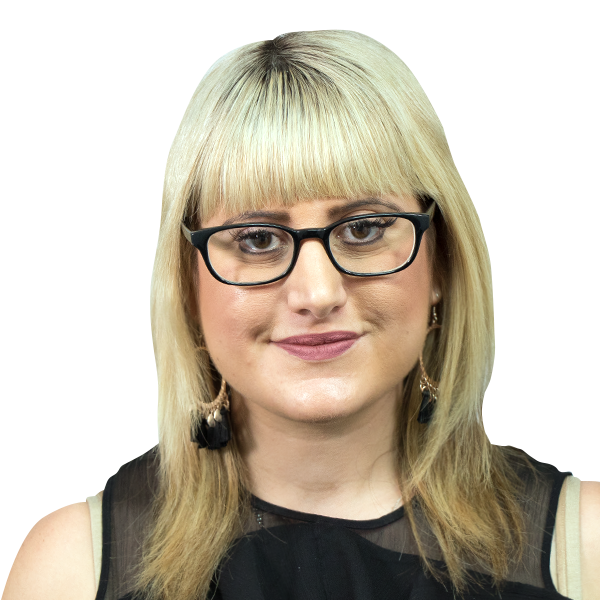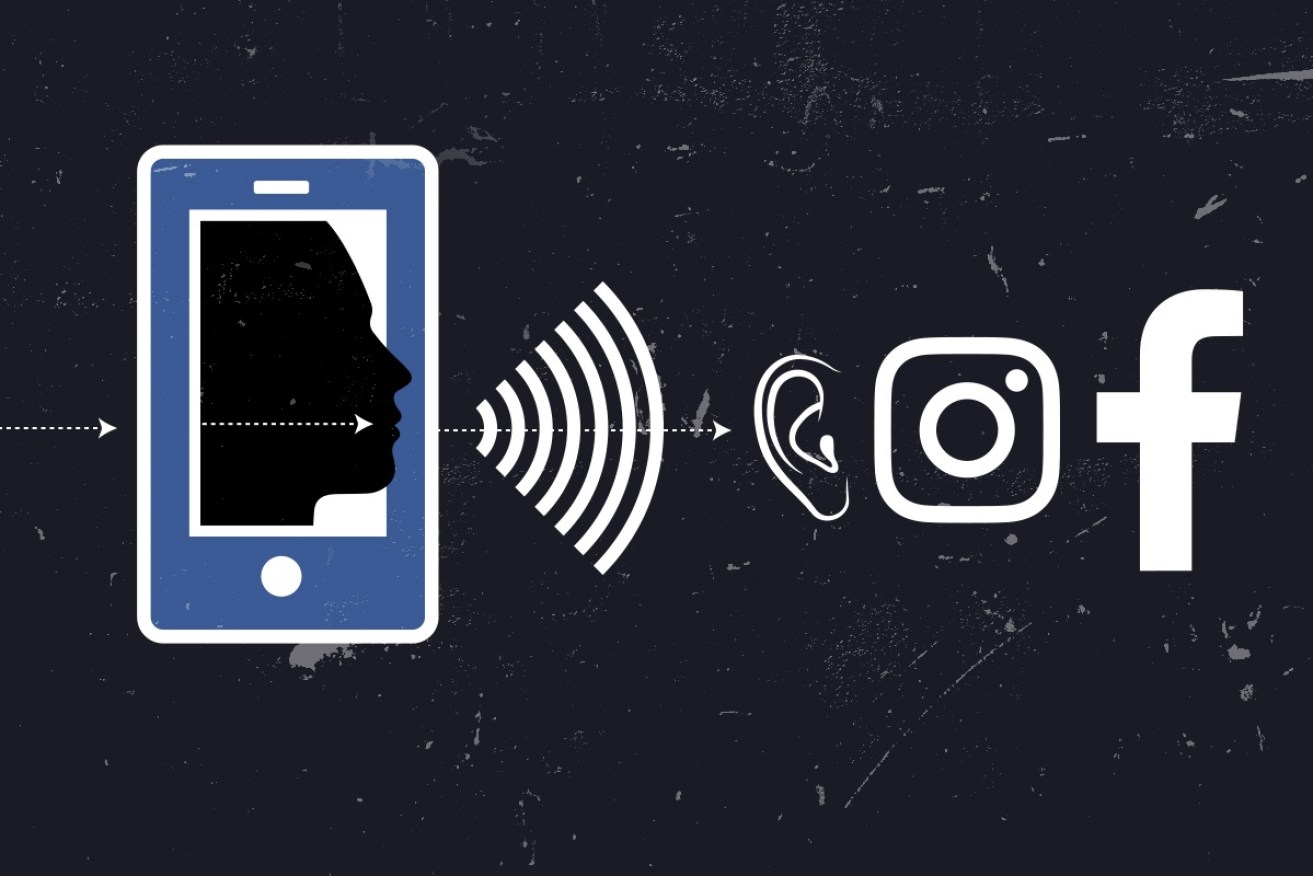 Experts warn your smartphone could be listening to your conversations. Photo: The New Daily
Leading cyber security and data experts warn that smartphones could be eavesdropping on conversations to target users with ads.
According to Dr Belinda Barnet, data expert and senior lecturer in media and communications at Swinburne University, technologies "certainly existed" for phones to listen to your conversation. 
"Facebook has a bad track record of collecting private data of users, and of course they will deny that they're recording conversations, but it is technically possible," Dr Barnet told The New Daily.
"There is a possibility that users have given certain permissions to allow apps to access their phone's microphone.
"This is why it's important for people to restrict access to their camera and microphone on all apps and read user agreements carefully."
The allegation that Facebook secretly spies on users to better profile them for advertising has been largely speculated since 2014, when the company launched a feature for its smartphone app called 'Identify TV and Music', which listened to ambient noise when a user wrote a status update. 
Earlier this week the rumour resurfaced, with several users saying on Twitter they were deleting Facebook from their phone because the app was "definitely listening" to their conversations. 
Sara (last name withheld) told The New Daily she had a "creepy" experience when targeted ads showed up in her Instagram newsfeed shortly after speaking about certain topics.
But a Facebook spokesperson told The New Daily that the company didn't use microphone audio to inform advertising or news feed stories.
"Businesses are able to serve relevant ads based on people's interests and other demographic information, but not through audio collection," the spokesperson said. 
In 2016, the company also issued a statement saying some articles had suggested that it was listening to people's conversations in order to show users relevant ads.
"This is not true. We show ads based on people's interests and other profile information – not what you're talking out loud about."
But earlier this year, the company acknowledged 87 million users may have had their data accessed by Cambridge Analytica, a data-mining firm that worked on President Donald Trump's campaign and aimed to use the data as part of its campaign strategy.
The data, a portion of which was viewed by The New York Times, included details on users' identities, friend networks and 'likes'.
The idea was to map personality traits based on what people had liked on Facebook, and then use that information to target audiences with digital ads.
Then in September, Facebook revealed that hackers had managed to breach its security measures to break into 50 million accounts.
Damien Manuel, director of the centre for cyber security solutions at Deakin University, said technologies such as phones and TVs had the capabilities to listen to conversations.
"With new technologies that have microphones built in, it's very likely that they can be listening to you because there's a lot of money to be made through targeted advertising on what people like and who they vote for," Mr Manuel told The New Daily.
"This is an example of why people need to understand that they are actually the product because data has so much value."
This has happened before when Samsung's smart TVs listened in on users' personal conversations, he said.
In 2015, the company came under scrutiny after warning people as part of its privacy policy that anything they say around its TVs would be "among the data captured and transmitted to a third party" because of a voice recognition feature.
Mr Manuel said that some large telcos send data to international call centres to transcribe voicemail messages.
"If a machine can't transcribe the message automatically, it goes to a human operator, generally based in countries such as the Philippines or India, who then transcribe it into text," he said. 
"So there's all these different ways of capturing information through microphones and this leads us to question – at what point is a device really turned off?"
Mr Manuel said Australia's proposed encryption laws could enable the installation of listening devices on phones.
"If you look at what the government is trying to do by breaking encryption under the new legislation – it could force a provider to send a patch or an update that allows the government to intercept information."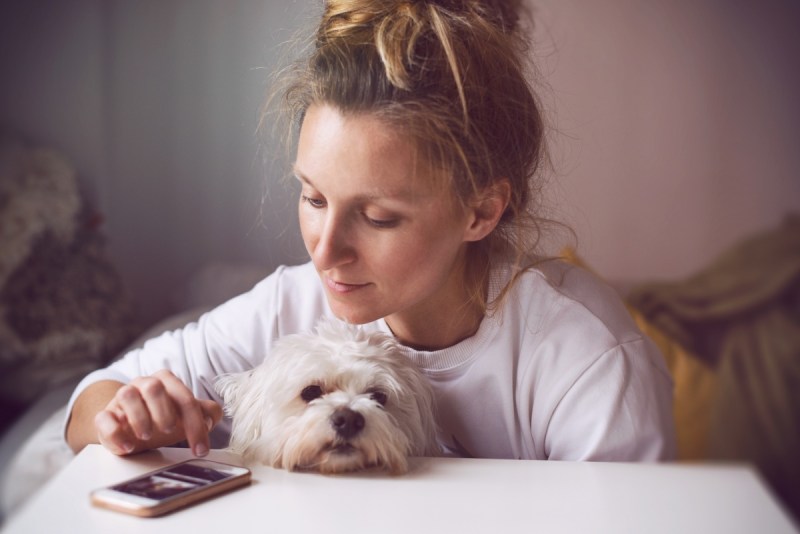 Users are being urged to turn off microphone permissions on apps. Photo: Getty
Earlier this year, Dr Peter Hannay, senior security consultant for cyber security firm Asterisk told VICE that for your smartphone to actually pay attention and record you, there needed to be a trigger, such as saying "Hey Siri" or "OK Google" for example. 
"Whether it's timing or location-based or usage of certain functions, apps are certainly pulling those microphone permissions and using those periodically," he said. 
Deakin University's Cyber Security Research Institute Professor Matt Warren said malware could exist on apps that would allow it to access the phone's microphone.
"There is definitely a possibility that malicious code could take over apps and linger in the background of your phone to access your microphone," Professor Warren said.
"This is more common on Android devices and this is why it's important to ensure you have anti-malware software installed."