Virtual reality entertainment on flights could cause motion sickness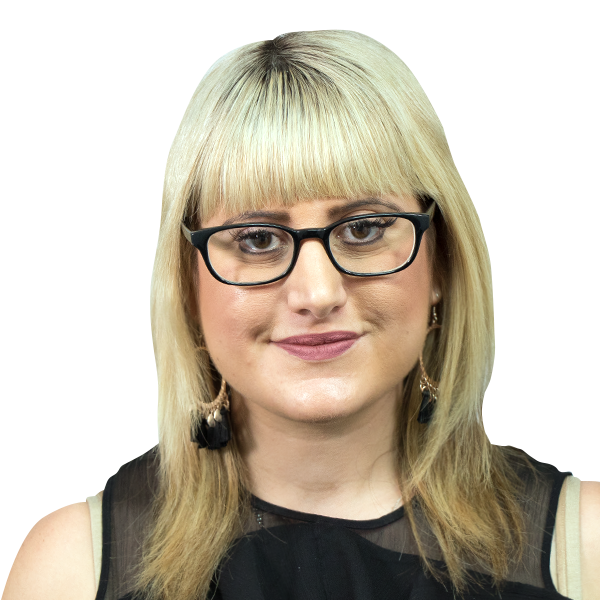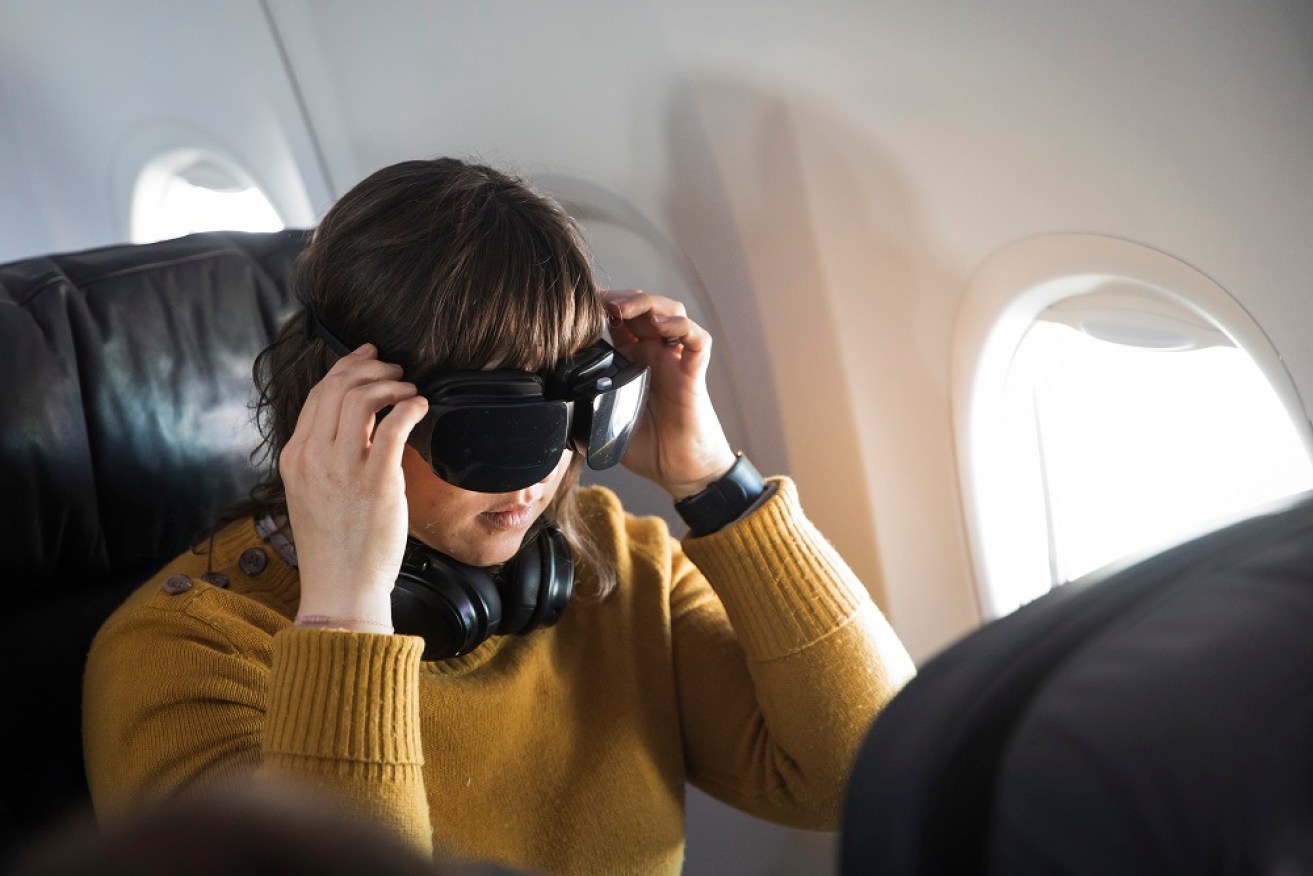 Alaska becomes the first airline in North America to trial virtual reality headsets as an inflight entertainment device. Photo: Alaska Airlines
Alaska Airlines has introduced virtual reality to enhance in-flight entertainment experiences, but experts say this emerging type of technology could cause increased motion sickness. 
The airline announced this week it had been trialling virtual reality entertainment featuring a selection of 2D and 3D blockbuster films, claiming the spot as the first airline to introduce the technology to North America.
Associate Professor Eugene Nalivaiko, an expert in motion sickness at the University of Newcastle, said in-flight virtual reality could cause motion sickness among passengers.
"If you're combining virtual reality with turbulence then this can definitely lead to negative effects," Dr Nalivaiko told The New Daily.
"Our research has showed that during virtual reality experiments people cannot tolerate more than a few minutes on a virtual rollercoaster ride," he said.
First-class Alaska Airlines passengers experiencing virtual reality. Photo: Alaska Airlines
Associate Professor Christopher Fluke, an expert in virtual reality, said passengers needed to be mindful of the safety aspects involved with virtual reality. 
"Not everyone is comfortable wearing the headsets for extended periods of time. We're still learning about how people with motion sickness react to using the technology," Professor Fluke told The New Daily.
"For people who are comfortable using the headset and they've had virtual reality experiences in gaming and other environments then they'll find it as a far more interesting long-haul activity.
"I would encourage people to have a virtual reality experience before they're in the air and if they feel uncomfortable using the device I would recommend they close their eyes to get back in sync again."
Professor Fluke said using virtual reality for meditation could help calm nerves with flying.
Last month, several people took to Facebook to address their concerns with SkyLights in-flight virtual realty experiences, saying the technology could cause nausea and safety issues for children.
A company spokesperson said in a statement on Facebook it would only feature films displayed on a fixed screen that would in no way cause virtual reality sickness.
"Before launching virtual content, we ran in-flight user tests in which there were no reports of a passenger that experienced virtual reality sickness," the spokesperson said. 
Almost three years ago, Qantas began trialling with virtual reality technologies.
The Qantas VR app allows passengers to be immersed in films and locations including never-before-seen aerial footage of Uluru and Kata Tjuta.
In June, the company also introduced an immersive meditation experience for passengers as part of its app.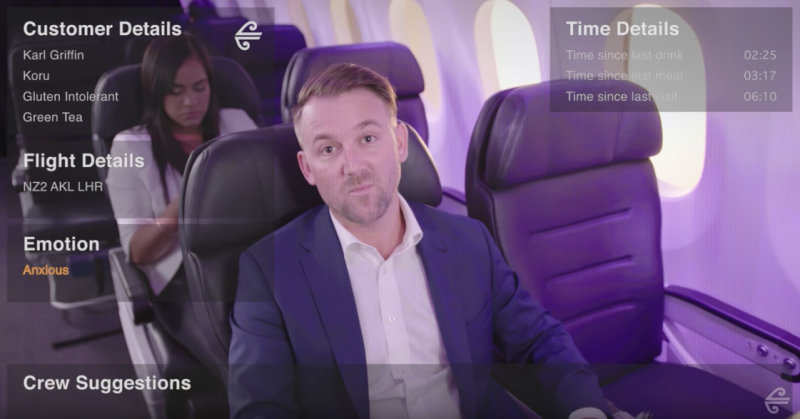 Air New Zealand has been developing augmented reality experiences. Photo: YouTube
A Qantas spokesperson told The New Daily it was no longer trialling virtual reality and had no plans on expanding its virtual reality technologies at this stage.
A Virgin Australia spokesperson told The New Daily the airline was always interested in emerging technology such as virtual reality, but had no plans to offer the service at this time.
Last year, Air New Zealand announced the airline had been trialling with Dimension Data to create unique software for Microsoft's augmented reality viewer HoloLens. 
HoloLens will be able to provide cabin crew with data such as a customer's preferred meal and drinks choice, onward travel and loyalty membership details.