Apple again reinvents the smartphone with iPhone X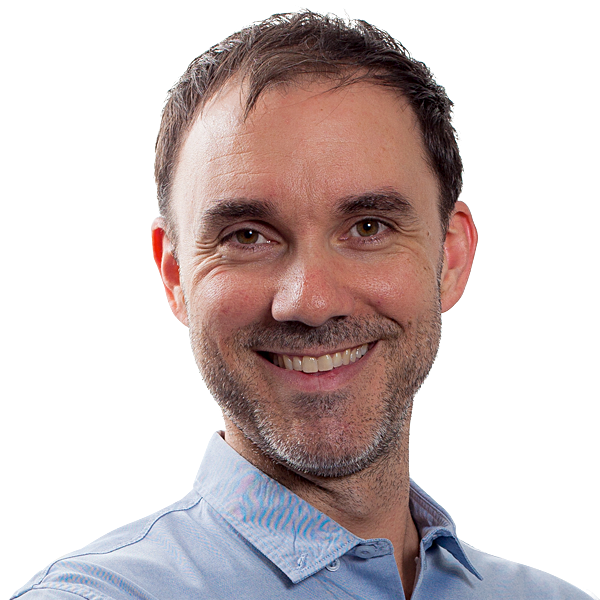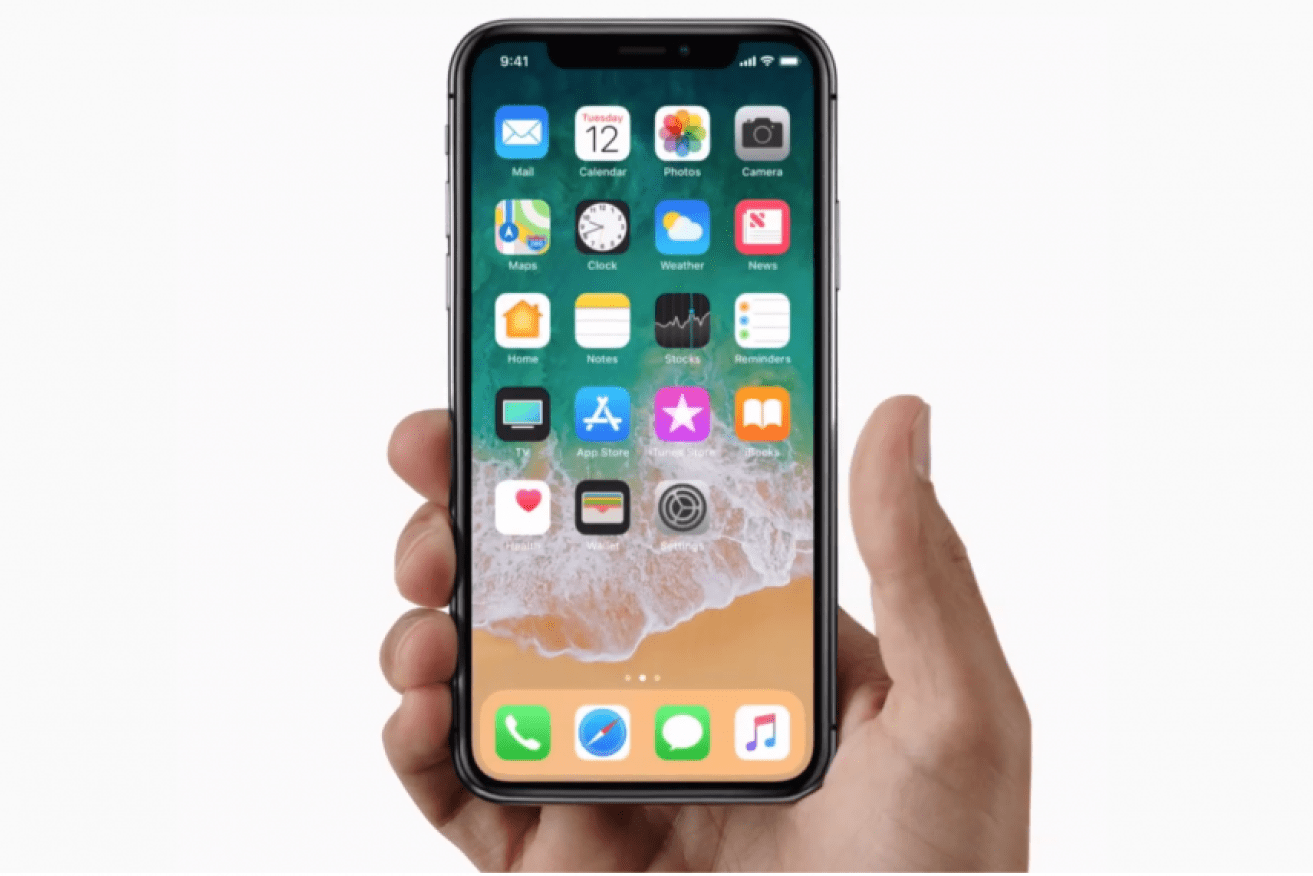 The rumoured budget iPhone X is set to be released later this year. Photo: Apple
With the launch of iPhone X, Apple has once again introduced the world to a number of hardware features that other smartphone manufacturers have been tinkering with for years but failed to make a complete success.
Despite the fact that iPhone X comes hot on the heels of the company's latest smartphone, iPhone 8 – released on September 22 – it features a number of hardware innovations that leave its slightly younger sibling for dust.
Facial scanning, a bright new edge-to-edge OLED display, the new TrueDepth front-facing camera, and intuitive swipe controls make this model the ultimate iteration of the iPhone concept.
A super viewing experience
Ten years ago Apple unveiled the world's first multitouch display smartphone and dazzled minds across the globe. It was the foundationstone to which every phone manufacturer since that time looked.
For iPhone X, the company has upped the wow factor by introducing a 5.8-inch OLED screen that rounds neatly at the phone's four corners and hugs the edge of the handset; giving it a visual feeling of completeness.
It's bright and vivid, displaying colour and depth like no other iPhone before it, thanks to the kind of HDR technology you'll find in many new 4K TVs: that being Dolby Vision and HDR10 – the former dominates home and personal devices, while the latter is the standard for Ultra HD Blu-ray.
There has been talk about iPhone X suffering screen 'burn-in' and colour shift when viewing from certain angles, but this reviewer has yet to encounter any such faults.
However, these risks are an inherent part of OLED technology. Apple has stated in a support document that "with extended long-term use, OLED displays can also show slight visual changes". Buyer beware.
Face of the future
With the arrival of this new Super Retina Display screen comes the removal of the Home button and Touch ID sensor; now replaced by a completely new security system: Face ID.
Face ID uses a series of sensors to map and scan the user's face, and is used to unlock the handset, authorise Apple Pay payments and authenticate access to various apps. You simply look at iPhone X and VOILA.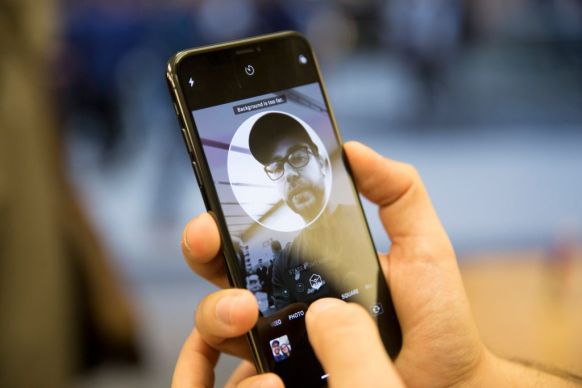 Apple has upped the wow factor for the iPhone X. Photo: Getty
In practice, Face ID works effectively around 85 per cent of the time. To use it you really need to be looking at the screen – an 'attentive' feature that also prevents unauthorised parties from unlocking your handset by shoving it in front of your face – not just glancing at it as it sits on the desk in front of you.
You can bypass Face ID and unlock the handset and authenticate apps via your passcode, as usual, but to do that you're still staring at the handset anyway.
Without the Home button, navigation on this handset is all about swiping. Swiping up, swiping down, swiping up and pausing, swiping sideways between apps; you get the idea.
It takes a little getting used to (half a day or so), but once you experience Face ID and the more natural navigation method, you will never go back to clumsily prodding a button again.
Smile for the birdie
Packing dual 12-megapixel cameras, iPhone X is now a real competitor to the larger iPhone 8 Plus. iPhone X now comes with an f1.8 wide-angle lens and an f2.4 telephoto lens, compared to iPhone 8 Plus' f1.8 wide-angle lens and f2.8 telephoto lens.
The smaller f-stop on iPhone X's telephoto lens basically means more light is hitting the camera sensor, allowing higher quality low-light images to be taken.
Coupled with the Quad-LED TrueTone flash, which measures the temperature of ambient light and produces a similar, more natural colour to illuminate the scene, this improvement in the camera is quite noticeable for low-light and night time shots, especially with live subjects.
But wait! The TrueDepth front-facing camera, which incorporates Face ID sensors, is a real gamechanger. Selfie and Snapchat fans take note.
Using a complete depth map of your face, iPhone X can add blur and background effects to selfies, including portrait lighting effects or simple DSLR background blur – usually only available on iPhone 8 Plus rear camera photos.
Snap filters are now stitched to your face, like a tattoo, making them even more realisitic than ever. This includes live video!
iMessage fans will also get a kick out of Apple's new Animojis; a set of animal faces, and one alien, that animate and mimic the user's expressions. They are HEAPS of fun and should prove endless entertainment for young and old.
The price is … high
Priced at $1579 (64GB model) and $1829 (256GB), iPhone X may prove quite a financial hit for some. Many will absord this cost across a two-year contract with their phone carrier, but still, that's the most expensive smartphone you can currently buy. Even the Samung Galaxy Note8 – for many, the best Android smartphone you can buy right now – comes in slightly cheaper, at $1499.
Of course, you'll need to wait around three to four weeks for delivery. Stock is extremely limited, so if you want one soon it's advisable to actually order via apple.com/au.