Transport chiefs diss biohacker's implanted chip, but 'cyborgs' are in it for the long haul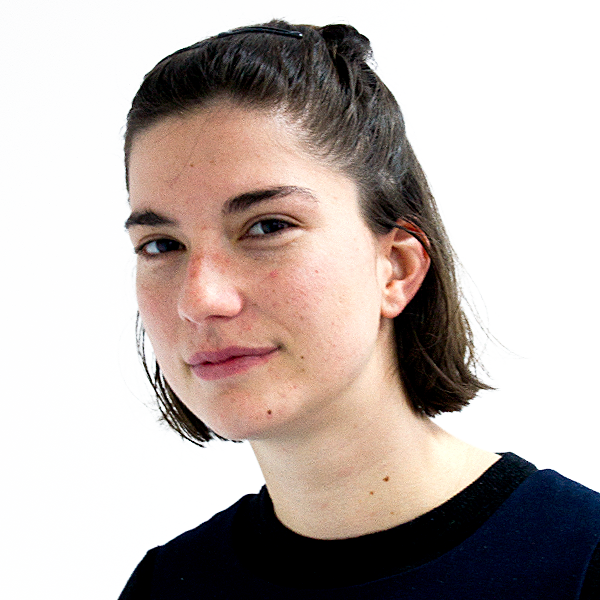 Meow-Ludo says he now never has to worry about his Opal card being lost or stolen. Photo: ABC
Public transport authorities could slow a Sydney man's journey after he implanted the chip of his travel card in his hand to save time.
Meow-Ludo Disco Gamma Meow-Meow, his legal name, had the chip implanted in his left hand by piercing expert Joeltron – who himself has an implant to allow him to start his motorbike by clicking his fingers.
But NSW Transport has warned Mr Meow-Meow's Opal travel card could be deactivated.
"Transport for NSW does not support the tampering or damaging of Opal cards, which would be a breach of the terms of use," a department spokesperson said.
"Customers that are caught tampering with their Opal card may have their card cancelled."
Mr Meow-Meow said the Opal card was not registered, meaning it could be difficult for the department to identify and deactivate it. On Thursday morning, his regular Opal card, which was registered, was deactivated. He instead used the implanted chip to travel on public transport.
The biohacker is one of many people digitally altering biology. An early example of biohacking augmenting the body would include implants like pacemakers. The IUD contraceptive is another example.
Kristin Alford, inaugural director of MOD – a futuristic museum of discovery at the University of South Australia – said she was surprised by Mr Meow-Meow's chosen "superpower".
"I mean, an Opal card! Of all the superpowers you could give your body, fast travel on public transport probably isn't one of them," Dr Alford told The New Daily.
But Mr Meow-Meow said it was the mundane, everyday tasks that have the biggest impact on people.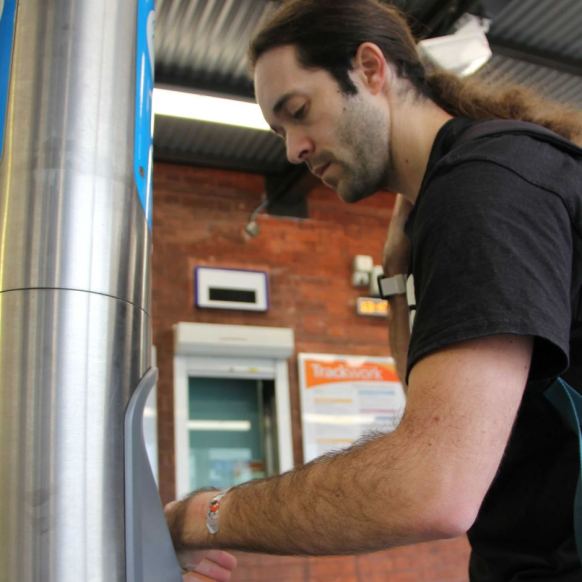 Mr Meow-Meow using the microchip in his arm to tap on. Photo: ABC
"Technology makes things easier, like turning the kettle on. We used to boil water on the stove, we don't think about that," Mr Meow-Meow said.
"It's the simplest things you want first, like opening doors, PayPass, things you're doing all the time."
He said he knew people with magnets under their finger, which allow them to check fuses and feel electrical currents.
David Tuffley, Senior Lecturer of Applied Ethics and Socio-Technical Studies, said the future could look like a work of science fiction.
"I really think that ultimately, we humans are going to become cyborgs – not that we will be like The Terminator who was more machine than human – I'm talking about being 99 per cent human and 1 per cent various other things," Dr Tuffley said.
He said Ray Kurzweil, a leading futurist who works for Google, predicts we are a decade away from connecting our brains to cloud computing.
"The way he's talking about it, they'll basically install this neural net into a person's brain and that will allow them to connect their mind to the cloud. So if you needed a boost of cognitive ability to do a difficult task, you could just draw on that … you can actually enhance your cognitive by a big, big factor," Dr Tuffley said.
"This is sci-fi, but there is work on this."
He said mini nanotech robots could fix cancers inside the body, and nanobots could enhance the performance of red blood cells.
"Apparently red blood cells aren't all that efficient at carrying oxygen around the body. They do the job, and it's fine, but they're not as efficient as a nanobot," Dr Tuffley said.
He said it could lead to an ordinary swimmer sitting at the bottom of the pool for half an hour on a single breath, or racing faster than an Olympic champion.
But the march towards the human cyborg could be stalled by our squeamishness.
"Most people don't even like getting an injection or a vaccine or something," Dr Tuffley told The New Daily.
"We're probably a long way away from regular people, ordinary people out there, opting to have some sort of performance-enhancing augmentation having something installed in them."