Koala paradise! NSW sets aside 4500ha parcel to guarantee koalas' survival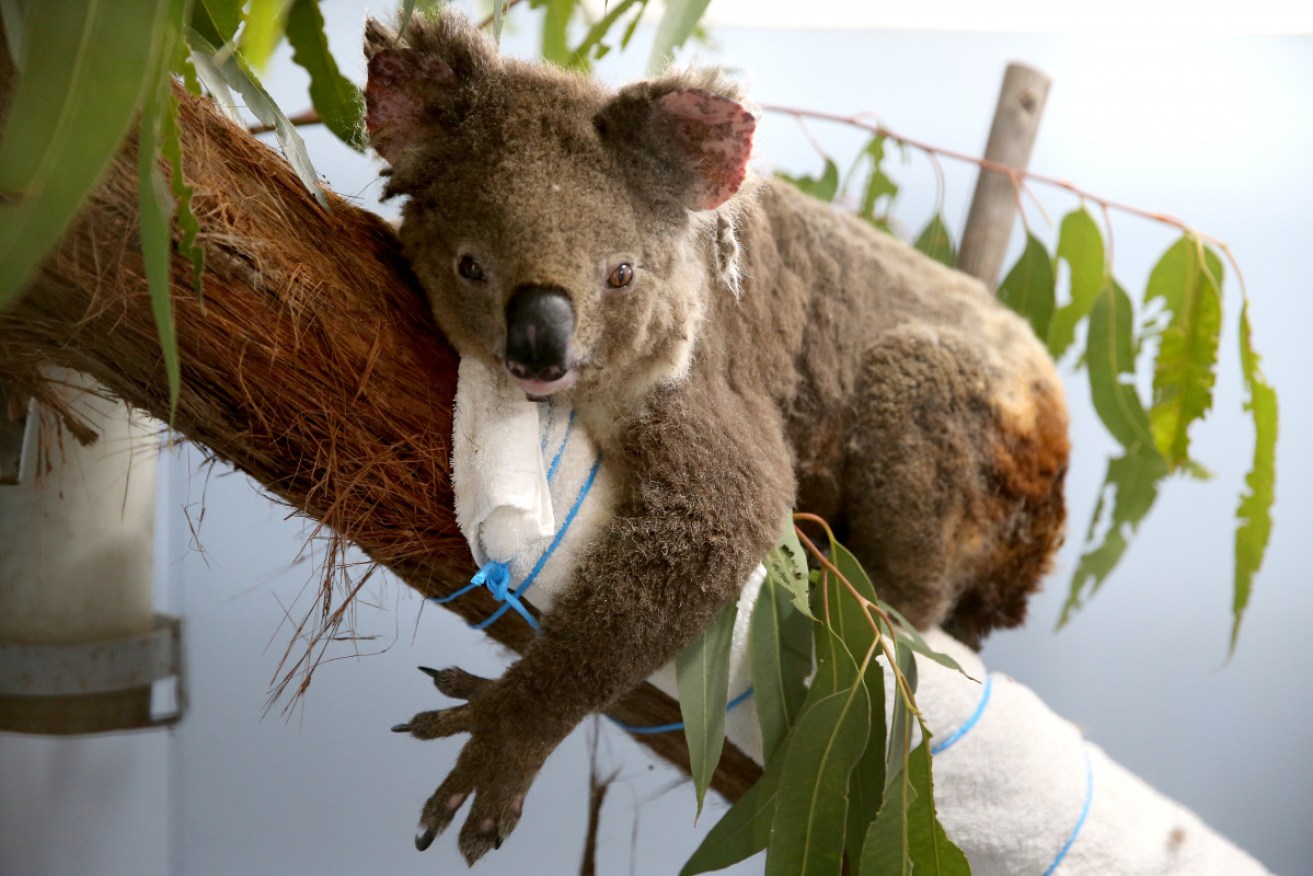 The $80m park will allow koalas to focus on sleeping and eating, rather than fighting a daily battle for survival. Photo: Getty
A NSW Labor pre-election promise to protect the state's koala population from extinction has taken another step forward, with the purchase of a parcel of land for dedicated habitat.
Koala-preferred bushland covering 4500 hectares near Port Macquarie on the state's mid-north coast has been purchased by the NSW National Parks and Wildlife Service (NPWS).
NSW Environment Minister Penny Sharpe said on Saturday the opportunity to buy large parcels of private land featuring koala habitat along the NSW coast are extremely rare, and described the move as "a big win".
"Permanent protection of this property as part of the national parks estate will not only secure the koala-preferred habitat– it will also enable us to lessen the increasing and cumulative threats faced by koalas," she said.
Research shows koala populations in the wild will dwindle to the mere hundreds by 2050 if steps are not taken to protect them.
Threats and perils
Koalas have fallen victim to logging and land clearing, with cars and dogs also major hazards for the furry marsupials.
The Black Summer fires of 2019/2020 were also responsible for a severe dip in the population numbers in NSW.
The site, west of Port Macquarie, sits between two existing koala populations at Comboyne and South Kempsey, and is already home to between 30 and 60 of the marsupials.
The land abuts part of the Gondwana Rainforests of Australia World Heritage Area, with its acquisition expected to also help protect at least 45 other threatened species living nearby.
Ms Sharpe said they include the Hastings River mouse and the spotted-tailed quoll.
"With active management of fire, weeds and feral animals, we will continue to maintain and improve this habitat for koalas and other native species," she said.
Loggers sharpen their axes
The $80 million Great Koala National Park was announced by Labor before the NSW election, with the party looking to protect the marsupial population across the mid-north coast.
Earlier this week, the Nature Conservation Council said some 30,813 hectares of state forest earmarked for the park could be logged by the forestry corporation in the next year.
The Forestry Corporation of NSW has rejected claims it is "ramping up" logging operations ahead of more land allocations for koalas, saying there would be about 10,000 hectares on the north coast logged annually, not around 31,000 hectares as claimed.
-AAP