'Aim higher, act faster, or risk losing it all': Climate change report offers 'final warning'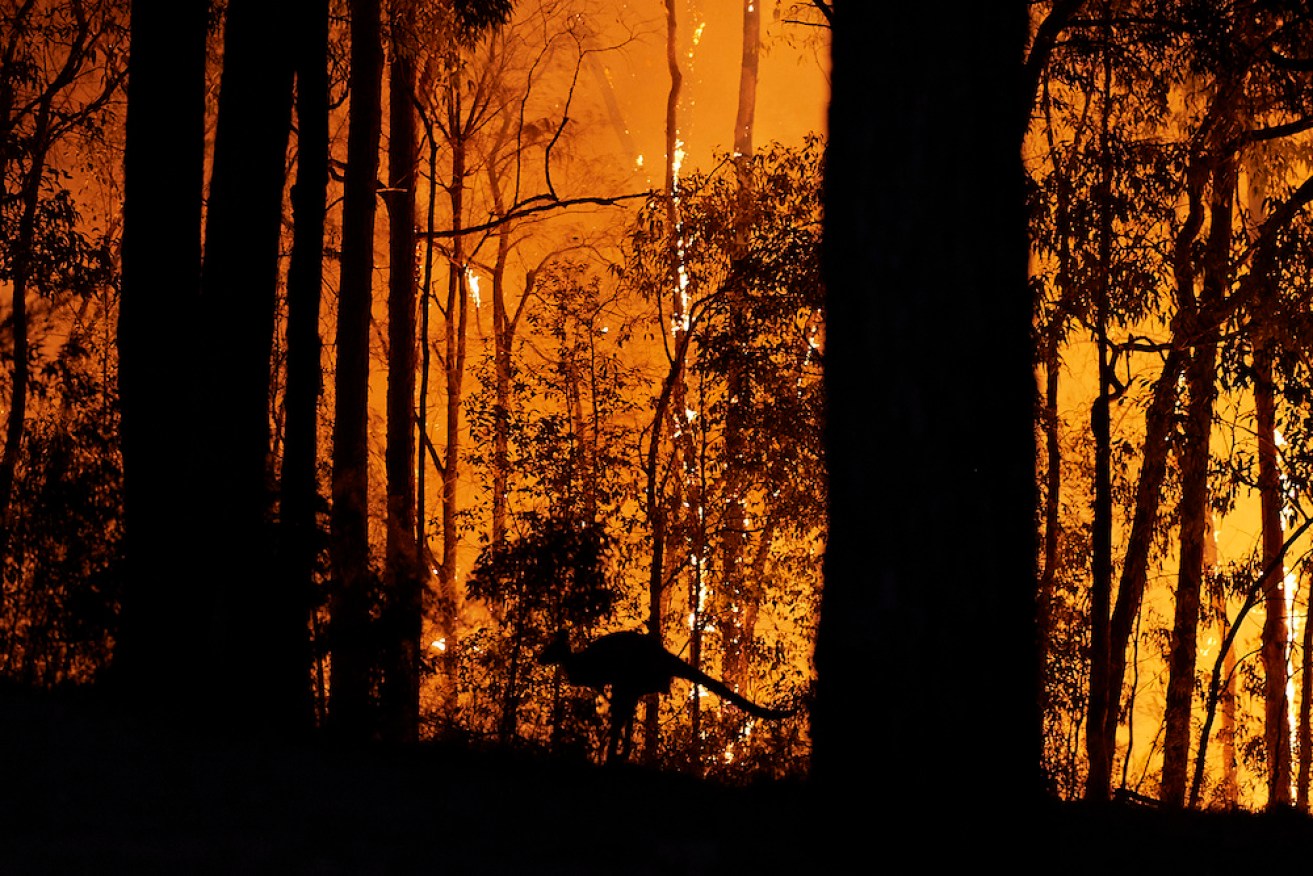 Several fires are encircling the town of Tenterfield in northern NSW as hot winds fan dozens of blazes across the state. Photo: Getty
Humanity has had its "final warning" on the state of our climate, according to an alarming new scientific report.
More than 300 scientists signed off on the latest report from the Intergovernmental Panel on Climate Change, with the most authoritative global body on climate change urging countries to "aim higher, act faster, or risk losing it all" in its final report of the 2020s.
The IPCC Climate Change 2023: Synthesis Report, compiled by hundreds of scientists from 67 countries, was released on Monday, and it draws together the contributions of the IPSS's sixth assessment cycle.
Before the report's release, the Climate Council warned the world is at serious risk of climate catastrophes such as irreversible loss of coral reefs, loss of alpine species, collapse of forests in southern Australia, loss of kelp forests, rises in sea levels, more severe fire weather and fatal heatwaves.
"Australians are already being harmed by climate impacts like worsening extreme weather, but we can substantially limit further harms by moving swiftly beyond fossil fuels and getting greenhouse gas emissions to plummet this decade," the council said.
Climate Council's director of research Dr Simon Bradshaw said the new report is a final warning, though the overall message has been repeated time and time again.
"The central message from climate scientists is unmistakable – governments must rally to drastically cut emissions and cease the extraction and burning of fossil fuels this decade," he said.
Australia is 'vulnerable' to climate change impacts
Climate councillor, former IPCC author and professor of biology at Macquarie University, Professor Lesley Hughes says Australia has a lot at stake.
"Australia is one of the most vulnerable developed countries to the impacts of climate change and we've seen the risks dramatically escalate over the past five years," she said.
"We have much to lose and everything to gain by acting decisively to get emissions plummeting this critical decade."
She said the findings of the most recent IPCC report would be "dire" and that since the last one, Australia has experienced more "unnatural disasters".
"We must focus on the fact that predictions are now becoming observations," Professor Hughes added.
Pointing out that global emissions are rising once again, Professor Hughes said we now have a longer way to go.
"We have a closing window to drive global momentum towards getting us back on track for a safer climate," she said.
"Governments must heed the warnings in this report and step up action. Every fraction of a degree of warming matters. Every action matters."
Dr Bradshaw noted that while there has been progress with regards to renewable energy and cleaner transport, change isn't happening fast enough.
"If we haven't seriously turned things around by the time the next such assessment report is due then we'll be in very deep trouble," he said.
Dr Bradshaw said the world has a choice to act quickly this decade and the worst can be averted if the right things are done now.
"So many solutions are readily available, like solar and wind power, storage, electric appliances and clean transport options. We need to get our skates on," he said.
Topics:
Climate Change,
Environment,
extreme weather,
IPCC,
natural disaster