When using an architect doesn't have to mean breaking the bank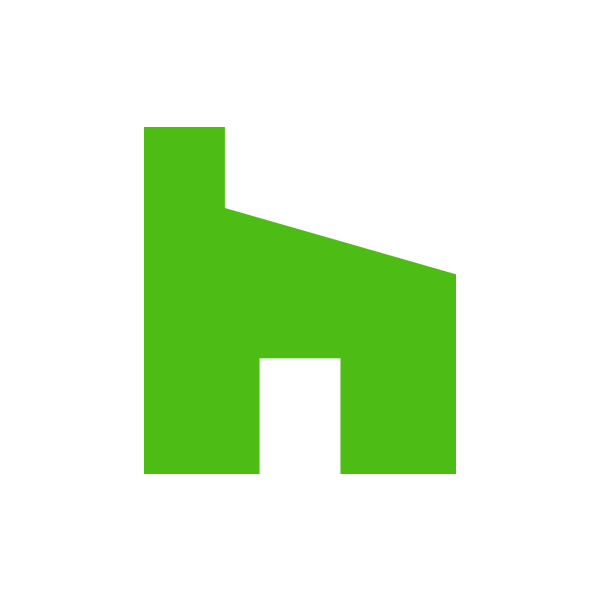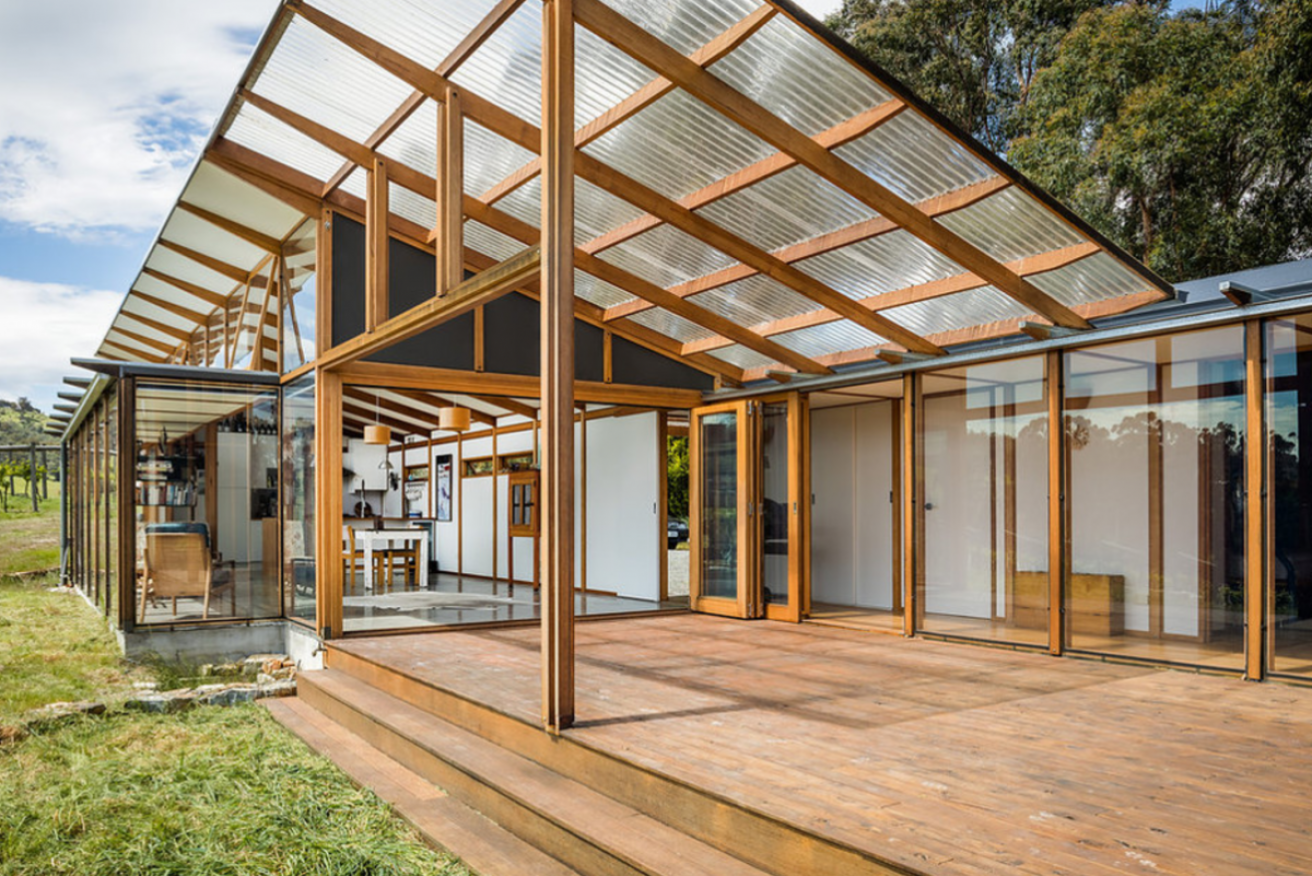 These Australian housing solutions are streamlining construction while providing the benefits of design-led architecture. Photo: ehabitat
In the 1960s and '70s, architect-designed housing became accessible to many Australians when project-home companies such as Pettit+Sevitt engaged well-known architects to design standard houses that could be built to order, then reconfigured to suit client needs and site conditions.
Today, architect-designed houses are not accessible to all, but there are architects across Australia determined to change that.
The plan is to do so with modular and prefabricated housing systems that streamline design and construction, thereby creating cost-effective solutions.
Here are four housing systems that are providing the benefits of an architect-designed house at a more affordable cost.
Mishack
Mishack is a range of mid-century and modernist-inspired homes configured with a system of zones and passive solar design.
Marcus Browne developed Mishack for the Western Australian environment and lifestyle, and as a response to the price-conscious market after the global financial crisis in 2009.
"Mishack combines architecture and construction costs in a simple format from which project feasibilities and budgets can be quickly developed, and good aesthetic outcomes achieved," Mr Browne says.
"It balances aesthetic and spatial experience tempered with cost-conscious selections and uncomplicated construction methods."
Creating a Mishack is a five-step process, from configuring the zones (outdoor, wet, social, access, multi-purpose, sleep and utility) for a site-specific floorplan, to determining the interior layout of each area.
Form, function and flow of the floorplan are then optimised with consideration for passive solar-design aspects.
Finally, clients choose from a pre-selected range of fittings that balance cost, style, availability, sustainability and practicality.
Built with concrete floors, light timber framing and a combination of cement-based and sheet-metal cladding, Mishack simplifies (and speeds up) the design and construction process.
Each is designed with either a mid-century or modernist aesthetic.
"A good architect cares about the spaces we live in and the aesthetic legacy they leave," says Mr Browne. "It's about creating a form that can be lived in comfortably and that enhances the daily living experience."
ArchiBlox
Victoria-based ArchiBlox meets the parameters of being both cost effective and customisable, with a pre-fabricated modular building system that can be realised quite differently, according to client needs and site-specific conditions.
Bill McCorkell drew from his skills, experience and knowledge of construction and architecture to develop ArchiBlox.
"We wanted to make a difference from a design point of view: to make architecture affordable and accessible and to control the clients' journey from contract through to completion," Mr McCorkell says.
The ArchiBlox system comprises about 50 different modules that can be configured to create the floorplan and volumes of the house, which can then be customised further.
Each ArchiBlox module is made with lightweight materials that can easily be transported and installed on a site.
"The most important thing to consider with pre-fabrication is the lighter the materials, the easier access we can get to all sites, particularly if they need to be craned or lifted. We can then incorporate masonry or heavier products once installed on site," Mr McCorkell says.
Each module has been developed with a focus on minimising wastage in materials and labour.
The facades are designed to break down the barriers between external and internal spaces, and there is a strong emphasis on sustainable design principles, which Mr McCorkell describes as "part of every architect's DNA".
Thus ArchiBlox homes are intended as a place of active refuge rather than passive occupation.
"From our point of view, we're creating a healthy home not only in how it performs sustainably, but in how it allows residents to become active in that process," McCorkell says.
ehabitat
ehabitat uses modules made from low-cost, off-the-shelf parts. But while the parts may be standard, the plans are not, as the smaller modules allow for flexibility for a wide range of uses.
Based in Tasmania, Giles Newstead began developing ehabitat in 2003 after graduating from university. He wanted to make quality environmental architecture available to a broader range of people.
"Good architecture can change the way people live for the better," Mr Newstead says.
"It is tailored to suit the end user (not a one-size-fits-all approach) and can be truly sustainable and energy efficient."
Each ehabitat house is designed to be modest in size, materials and cost; to take advantage of passive design principles with a skillion roof, concrete slab floor and energy-efficient glass; and to minimise waste.
And as each module is small, Mr Newstead explains "you can have true flexibility in the design stage, because the bigger the module, the less flexible the system".
The modular system utilises low-cost, off-the-shelf materials that can be used with no cutting.
"This means all internal and external cladding (including glass) just plugs straight into the frame," Mr Newstead says.
And this exposed wooden framework gives the ehabitat houses their modern Japanese look.
ARKit
The team at ARKit is not only designing and building handcrafted pre-fabricated houses, but strongly advocating the advancement of pre-fabricated construction as an efficient and environmentally responsible alternative.
The first ARKit prefab house was developed for the State of Design Festival in 2010, and became the springboard for further development of the brand and modular system.
"We saw a local market opportunity for high-quality custom design through which we could push the boundaries of pre-fabrication through continuous innovation," says director Craig Chatman.
Victoria-based ARKit focuses on design first, which is then realised through pre-fabrication, preferably with timber and environmentally-sustainable materials.
ARKit uses both a modular and pre-fabricated building system. The modules are constructed in the workshop to a stage that is as complete as possible with cabinetry, fittings, fixtures, floor, wall finishes and even furnishings if desired, before being transported and installed on the site.
For pre-fabricated components the design is not constrained to transportable module sizes, yet still takes advantage of the time and quality benefits of off-site construction.
Wall, floor and roof components are built as a series of panellised cassettes complete with plumbing, structural framing, insulation and linings, and then assembled on site.
"The houses offer all the benefits of an architecturally-designed home as well as a higher construction quality due to the factory-based building," Mr Chatman says.
By Rebecca Gross