Drug companies see mushrooming growth in psychedelic therapy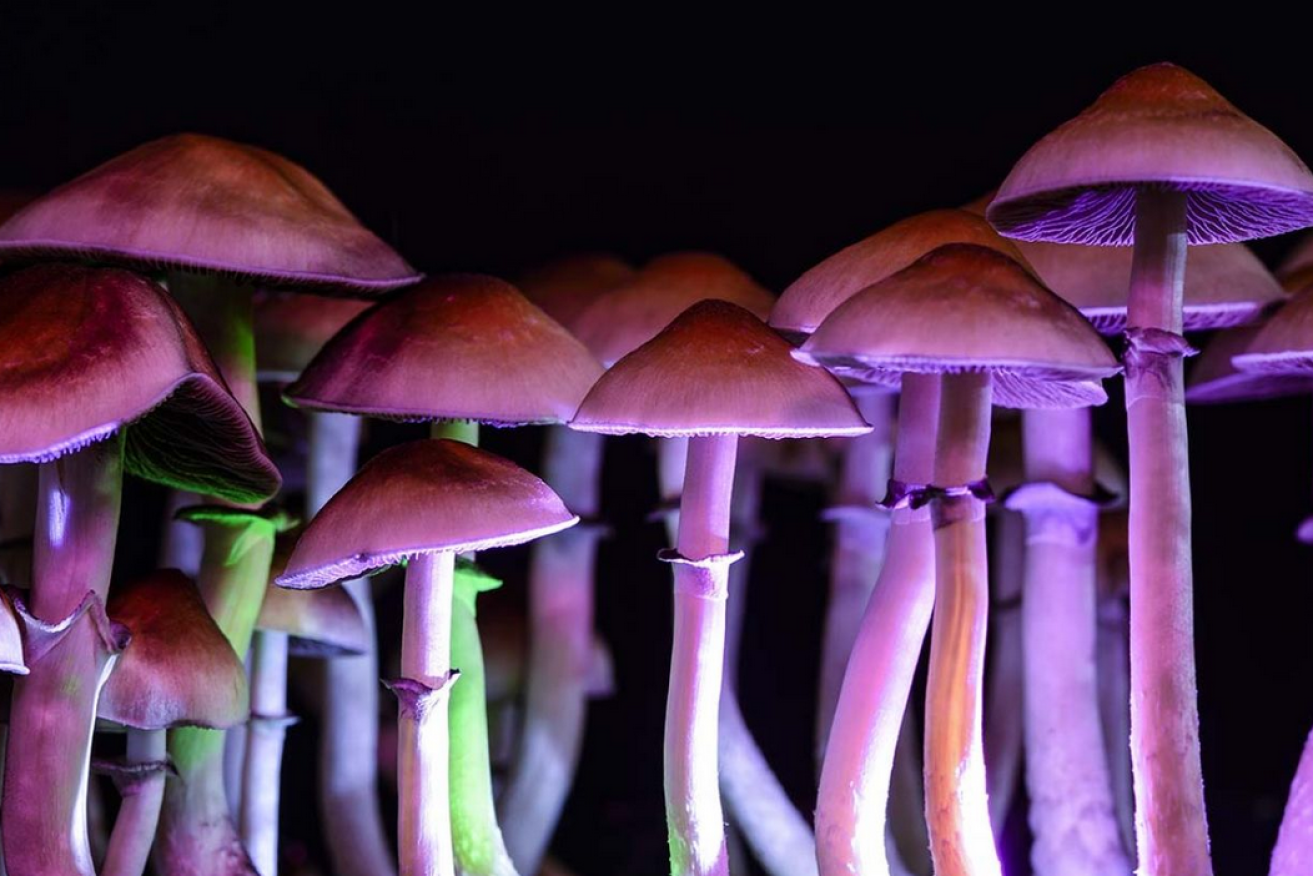 Tune in, turn on, get well - that's the hope of moves to approve magic mushrooms for psychiatric therapy. Photo: JHU
An  unexpected ruling by the Therapeutic Goods Administration (TGA) has opened the way for drug companies to tap a new market for psychedelic treatments aimed at alleviating depression and other psychiatric conditions.
From this weekend, thanks to world-first legalisation, specifically authorised and trained psychiatrists will be able to prescribe MDMA – sometimes known as "ecstasy" or "molly" – to treat post-traumatic stress disorder (PTSD).
They'll also be able to prescribe psilocybin – the active ingredient in so-called "magic mushrooms" – for treatment-resistant depression, under the rule change announced by the Therapeutic Goods Administration in February.
"The demand and patient base is there," said Emily Farthing, a Sydney-based strategist who is launching a start-up in the psychedelic consulting space called Good Mind.
"Mental illness impacts the quality of lives of millions of Australians, their families and friends, the community and the economy," she said.
Scott Edwards, executive director of Mind Medicine Australia, said under the TGA's new scheme a psychiatrist who has been trained in administering psychedelic-assisted therapy can apply to be an authorised prescriber.
Becoming an authorised prescriber is a substantial process and applications will take some time to process, but Mr Edwards is optimistic patients will be legally accessing mind-altering substances within months.
Astonishing success rates
He notes a substantial body of evidence – including placebo-controlled, double-blind studies, the "gold standard" in clinical research – that MDMA and psilocybin can be useful in treating certain mental health conditions.
"In both of the cases, we've seen in some of the trials remission rates upwards of 50 and even up to 60 per cent after a short course of treatment, generally with two or three dosing sessions," Mr Edwards said.
Melbourne could get Australia's first dedicated psychedelic clinic, with a joint venture involving ASX-listed Incannex Healthcare and three Australian psychedelic experts set to open a riverfront premises in Abbotsford in August.
Treatments nationwide may be expensive at first, with figures around $10,000 or more being ballparked as the price for several psychedelic "trips" guided by trained clinicians.
Dr Winlo is the managing director of ASX-listed Emyria, whose seven Emerald Clinics across Australia specialise in dispensing medical cannabis to treat a range of conditions and is branching out into psychedelic therapy.
He said the one-time psychedelic treatment would be cost-effective compared to a lifetime dependency on pharmaceuticals such as anti-depressants.
Ms Farthing cited statistics indicating that in 2021, some 900,000 Australians experienced major depressive disorder and another 1.1 million suffered from PTSD, with 4.5 million filling a prescription for a mental health-related medication.
Unexpected switch
Loosening restrictions around prescribers would increase access and reduce costs, Ms Farthing added, suggesting that GPs should be allowed to gain authorised prescriber status just as they dispense most mental health prescriptions today.
Because the TGA's rule change was unexpected and occurred relatively quickly, the initial supply of psilocybin and MDMA used in the Australian market is expected to be imported.
Optimi Health Corp, a Canadian drug formulator, in May harvested 300kg of "magic mushrooms" at its licensed manufacturing plant in British Columbia under a contract for Mind Medicine Australia.
Psilocybin has been extracted from the mushrooms for processing and shipment to Australia under pharmaceutical-grade protocols.
"We're not able to disclose exactly the dollar amount of these things, but it's definitely enough where we're excited," Optimi Health co-founder and chief marketing officer Dane Stevens told AAP.
The company, founded to explore the therapeutic power of psychedelics, hopes to gain a listing on the ASX.
Other companies are securing their own supplies of the drugs, with Halucenex Life Sciences planning to import MDMA and psilocybin from Switzerland, and ASX-listed Vitura Health sourcing the drugs from Vancover-based PharmAla Biotech.
Closer to home, Reset Mind Sciences is commissioning a bespoke mushroom cultivation facility on the site of an indoor cannabis growing site in Western Australia, owned by its parent company ASX-listed Little Green Pharma.
-with AAP