'Triggering' exam question causes student walk-out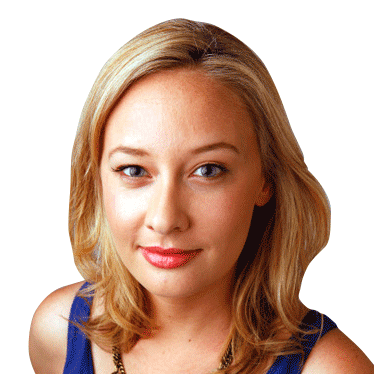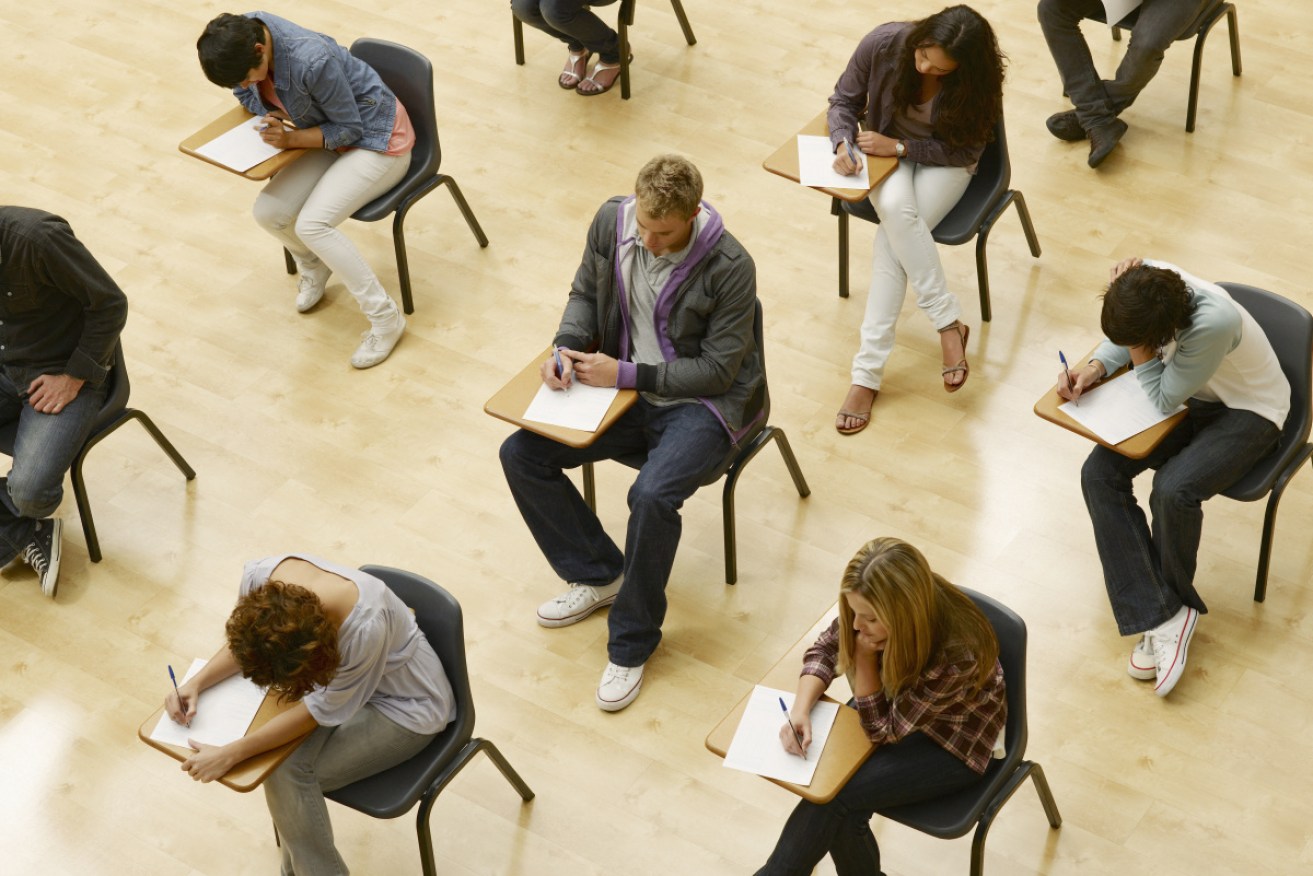 A 'triggering' exam question on a test in the UK last week prompted outrage. Photo: Getty
Students in the UK have complained they felt "triggered" by a question on a maths exam last week.
According to The Telegraph, the question read: "There are 84 calories in 100g of banana. There are 87 calories in 100g of yogurt. Priti has 60g of banana and 150g of yogurt for breakfast. Work out the total number of calories in this breakfast."
Isobel Colclough, 16, a recovering anorexic, said she was so upset by the question that she had to walk out of the exam room to compose herself.
"The teaching assistant persuaded me to go back into the room and I did manage to finish the exam but it stayed on my mind for quite a while after," she told the media outlet.
"For someone who has in the past been obsessed with counting calories, it definitely triggered memories of counting everything."
She is considering making a formal complaint.
Student Poppy Willow Kent wrote on Twitter: "I am sorry, but can I ask what on earth you were thinking by having a question around counting calories?
"Your exams are primarily taken by 15-20 year olds, who are also the age group most likely to suffer from eating disorder."
Tweet from @kent_willow
Another 16-year-old student added: "The weighing food and calorie question on the paper today triggered me so much. Hopefully it didn't upset anyone else who suffers.
"It just bought back so many bad memories for me that I was about to cry. Do they know about the crisis or I'm being over sensitive?"
Butterfly Foundation Primary School Body Image Project Manager Dr Stephanie Damiano told The New Daily questions like this had no place on maths exams.
"The question that appeared on the maths exam may be triggering for an individual with a lived experience of, or currently experiencing, an eating disorder," Dr Damiano said.
"The question highlights calorie content and is encouraging young people to calculate calorie intake for a meal, which could be highly anxiety-provoking and can impact a vulnerable young person's relationship with food. Such questions should be removed from maths exams."
According to The Telegraph, a spokesman for Pearson (the company that owns EdExcel, which compiled the exam) said: "In a maths exam taken last week, candidates were asked to solve a practical problem calculating the number of calories in a banana and a yogurt. We have reviewed the question and find it to be valid.
"We encourage any student who thinks that this question may have impacted their performance to get in contact with us via their school."
'A taste of idiocy'
It's not the first time a student has been offended by an exam question (and not just because they're flummoxed by the answer).
Last week – again in the UK – the AQA exam board apologised after students claimed a passage in their GCSE paper caused offence.
Students complained the unseen text in the English Literature exam was taken from a book that details a character becoming pregnant after being raped by her employer.
The passage included in the exam from H.E. Bates's novel The Mill made no direct reference to abuse.
Student Hadiatou Barry wrote to the exam body on Twitter saying, "although I completely understand that AQA were not responsible for writing the fictional novel, you without a doubt had a vast amount of novels which you could pick from.
"This exam may have very well acted as a trigger for underlying mental health issues which could have possible effected and undermined their performance within the exam."
Racial stereotypes
The UK doesn't have a monopoly on students being offended by exam questions.
Late last year a student in California claimed a final exam question was racist.
The question, which was in a health science exam for people studying to become middle and high school teachers, asked, "Which of the following gangs generally do the least graffiti?"
The answers he had to choose from were: Black, Asian, Hispanic or white.
The student posted a picture of the exam question on Twitter, captioning it "a taste of the kind of idiocy I've been dealing with in my health science education class … When I tell you I hate my Thursday night class, this is why."
Fellow student Patricia Ighodaro told CBS, "I think [the question is] inappropriate. I think that it doesn't make sense why that should be a question on a test."
Following a flood of complaints that branded the question racist and nonsensical, a university spokesperson released a statement, saying it would be investigated.
If you, or anyone you know is experiencing an eating disorder or body image concerns, you can call the Butterfly Foundation National Helpline on 1800 33 4673 (ED HOPE) or visit www.thebutterflyfoundaton.org.au