Get your water intake just right and glow with flow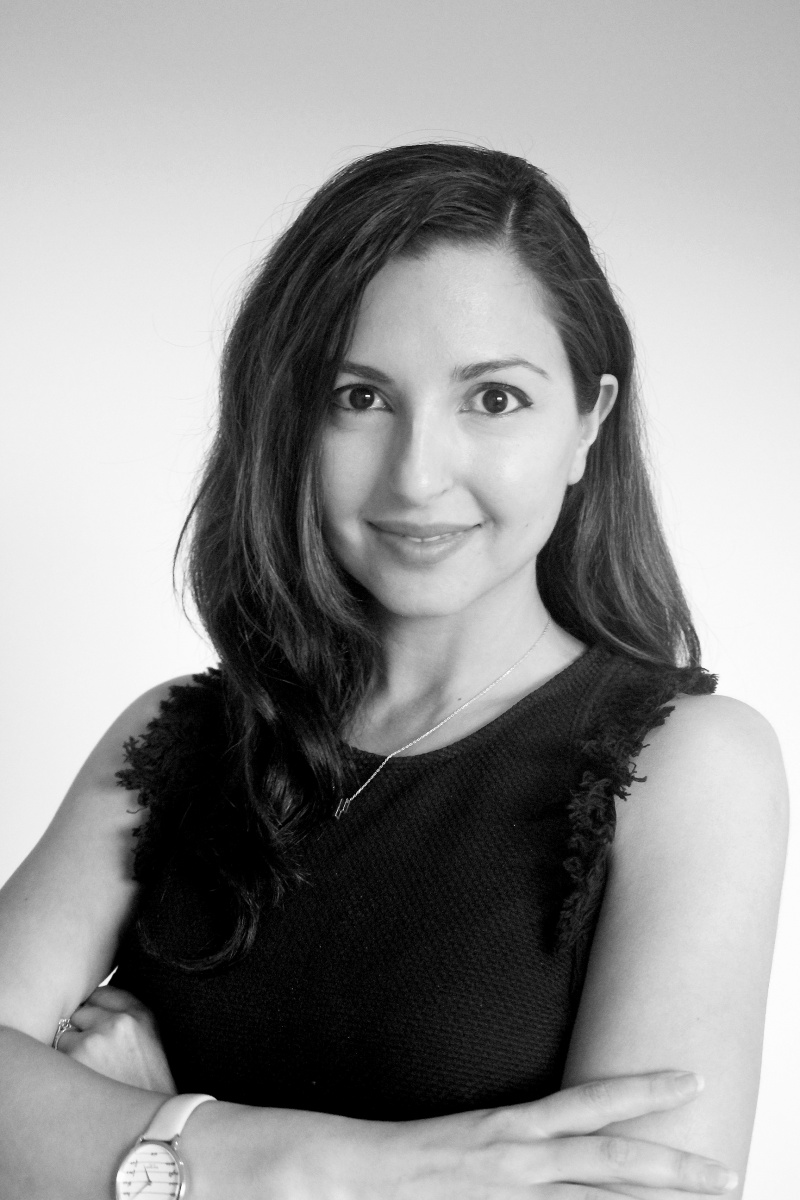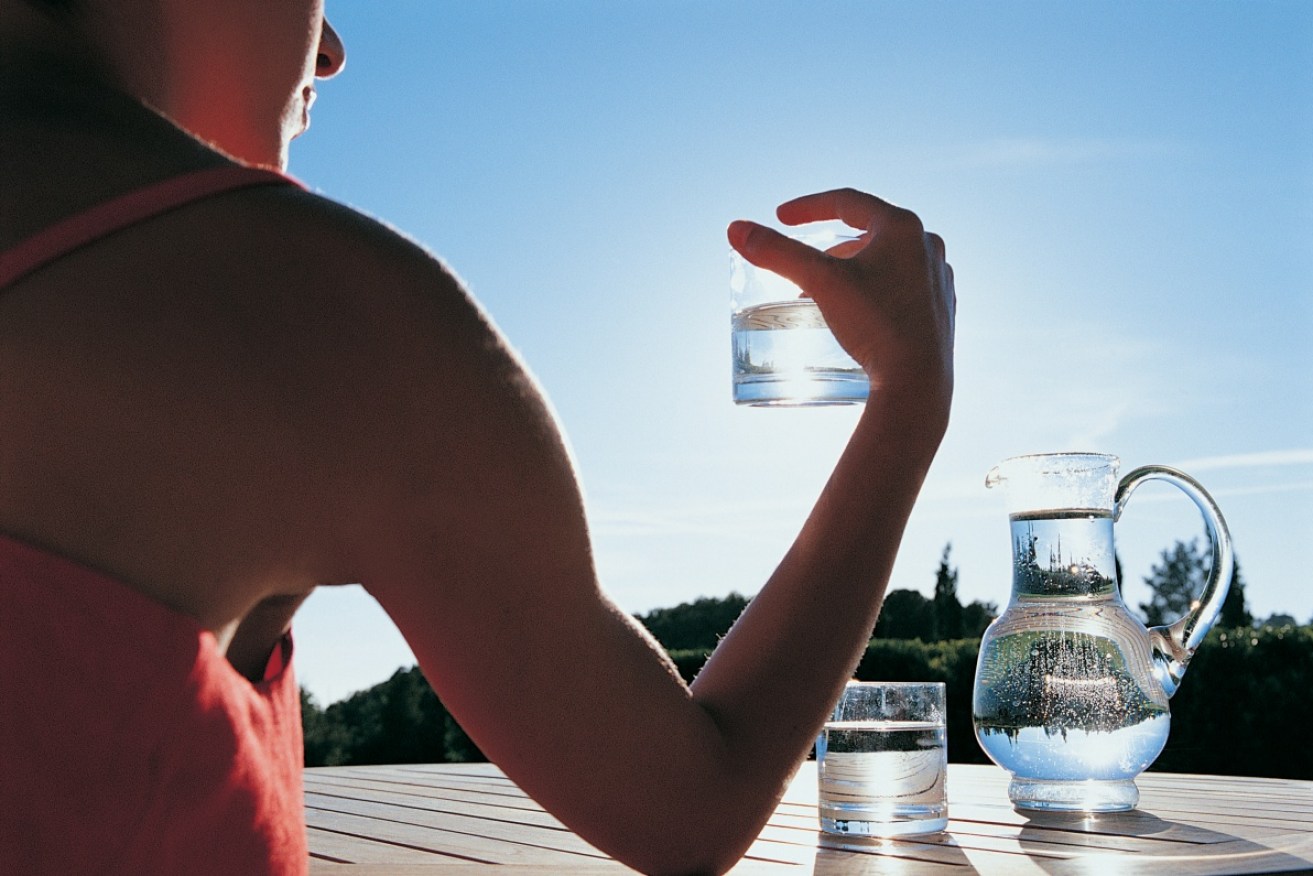 There's no 'hard and fast rule' on how much water you should drink but six to eight glasses is a good guide, according to experts. Photo: Getty
We're constantly bombarded with messages about healthy eating, but staying hydrated is equally important, especially in the cooler months, health professionals say.
So, how much water do you really need, and should you fill the tanks even if you don't feel thirsty?
The health benefits of water
Water makes up the majority of the body's weight and supports every aspect of our health, from improving brain function, to protecting muscles and joints, to encouraging dewy and supple skin.
Getting enough fluids keeps your digestive health in balance, too. Water helps absorb some of the nutrients from our food and boosts saliva production to help break down solids.
It's particularly important if you're adding more fibre to your diet.
"Water helps to soften fibre allowing it to pass more easily through the digestive system," spokesperson for the Dietitians Association of Australia Lauren McGuckin said.
Another core function of water is to keep your body cool, especially as it loses fluids through sweat or illness.
How much water do you need every day?
You may have heard that drinking six to eight glasses of water is the way to go. But, how much is this really?
Six glasses equates to 1.5 litres of water, or 250 millilitres per glass. But, this is at the lower end of the recommended daily intake for adults, Ms McGuckin said.
"The average person should aim for 1.5-2 litres a day. However, this is highly variable and depends on numerous factors such as age, gender, body composition, activity level and the weather," she told The New Daily.
Melbourne GP and spokesperson for the Royal Australian College of General Practitioners (RACGP), Dr Abhi Verma said fluid requirements change during pregnancy and in people with medical conditions.
"Some medical conditions restrict the amount of fluid a person can drink. For example, people who have congestive cardiac disease are on fluid restriction of any kind of fluid, whether that's water, or tea, or juices," he told The New Daily.
"Women who are pregnant, or women who are breastfeeding should slightly increase the fluids they are taking, and people who have chronic kidney diseases should regulate their fluid intake accordingly," he said.
There are also no hard-and-fast rules about when and how much water to drink, whether that's sipping it throughout the day or drinking water with meals.
"It would be favourable to maintain adequate hydration throughout the day by spacing out your fluid intake," Ms McGuckin said.
What about in winter?
We might lose less water through sweat in the cooler months, but water is still essential during winter, Dr Verma said.
"We lose water in a number of different ways, not just through sweating. But also through breathing and digestion."
"Generally speaking though, in winter, when there's less sweating, your water requirements should decrease," he said.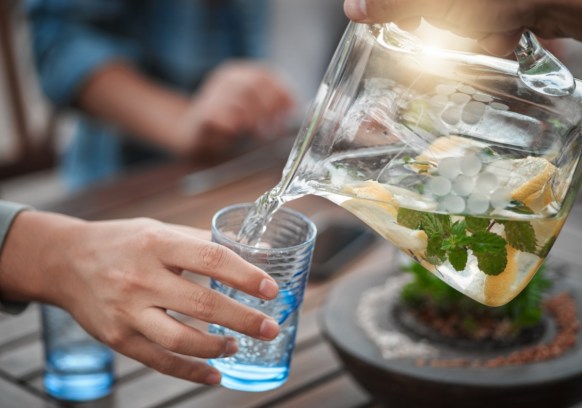 There's little scientific evidence that drinking lemon infused water is better for you. Photo: Getty
How do you know you're getting enough water?
The most obvious sign that you are due for a fluid top up is thirst. Other signs that you might be dehydrated include dry mouth, dry skin or dark urine.
Dr Verma explained you might also experience decreased skin torgur, a medical term for skin elasticity. When dehydrated, the skin returns slower to its normal position after being pinched.
While you can increase your fluid intake through some foods, juices and other drinks, the experts agreed that plain water is best. Caffeinated drinks such as coffee or green and black tea, are best avoided if you're feeling dehydrated, as these drinks are natural diuretics.
With or without lemon?
Drinking water with lemon can be a tastier way to increase your fluid intake, but it's not necessarily healthier.
"There is little scientific evidence to back up claims that warm water or water with lemon is more superior than room-temperature or chilled water or water without lemon," Ms McGuckin said.
A side effect of drinking too much lemon water is that it may increase your risk of dental decay. To minimise the damage, dentists advise rinsing your mouth with tap water right after, and waiting 30 minutes before brushing your teeth.
If you're still unsure how much water is right for you, Dr Verma said that your GP is the best point of contact for discussing your daily requirements.