What you shouldn't say to someone who suffers from depression or anxiety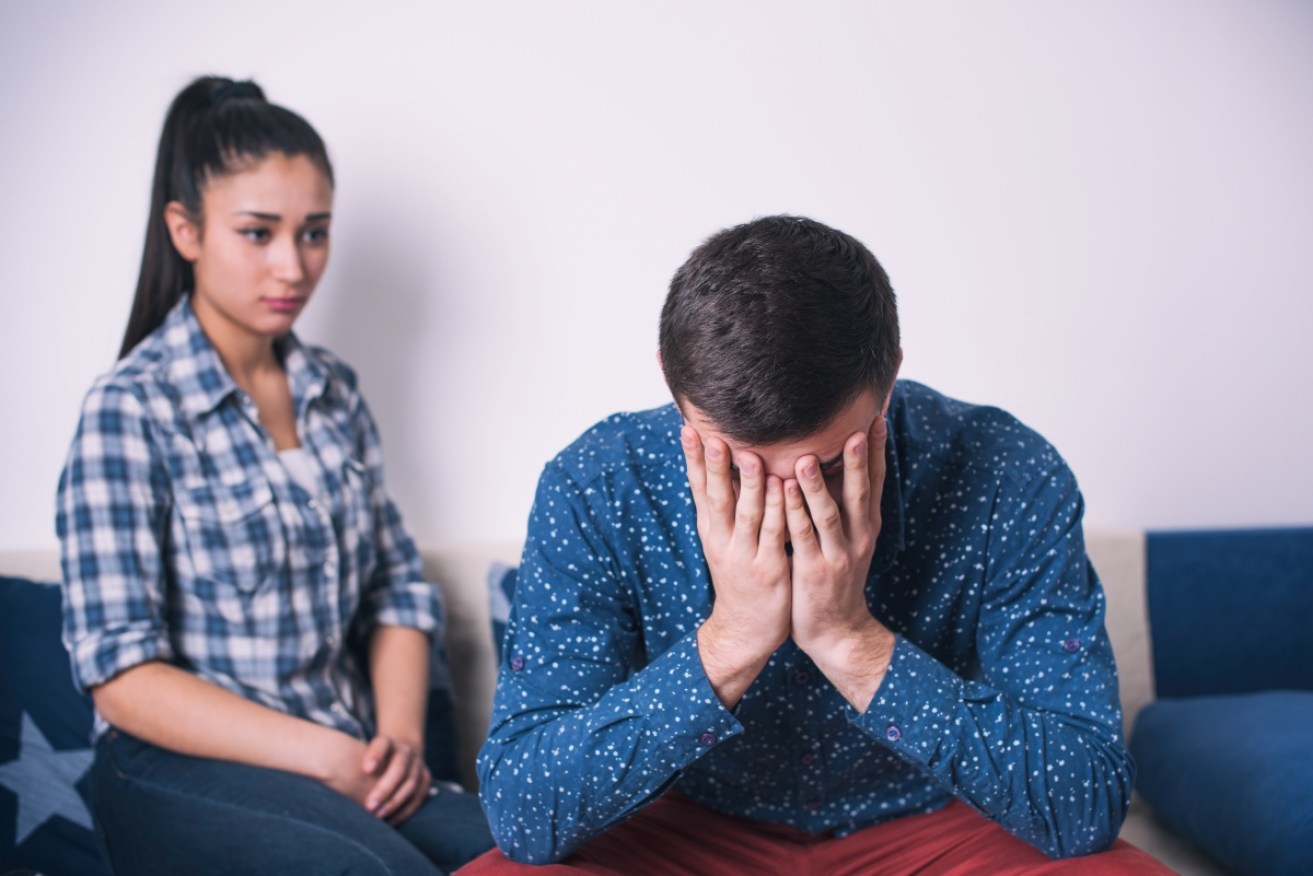 With the prevalence of anxiety and depression, there's a good chance you may know someone in need of comfort. Photo: Getty
When a friend, co-worker or family member is experiencing depression or anxiety, it's important to know what to say and how to behave, psychologists warn.
In Australia, anxiety is the most common mental health condition. On average, one in four people will experience anxiety at some stage in their life. Depression is just as prevalent with an estimated three million Australians currently suffering from the disorder.
So you will inevitably find yourself in a situation where you're attempting to reassure someone you care about.
Clinical psychologist Lillian Nejad says there are three main groups of unhelpful statements to be avoided when speaking so someone having a difficult time:
Invalidating statements ('everything will be fine')
Intolerant statements ('just be happy')
Judgemental statements ('you have everything, you have no reason to feel bad')
"When you're invalidating, you're creating distance between you and the person you care about because what you are saying means that you do not understand what they are going through," Ms Nejad tells The New Daily.
Depression and anxiety can be intertwining, quite often sharing similar signs and symptoms such as having a lack of energy, feelings of worthlessness, feeling low for long periods of time, overly worried about the present and the future and doubtful of circumstances changing or improving.
Asking if your loved one is okay is simple yet effective. Photo: Getty
And while you might feel like you know what the sufferer is going through, it is not necessary to try to fix someone's problems or change how they feel, Ms Nejad says.
"Your emotional experiences are not the same as another person's which means what works for you may not work for someone else."
It's also extremely important not to be negative.
"People who feel anxious or depressed are their harshest critics, your judgemental statements just compound the problem rather than alleviate it."
So what should you do?
Rather than judge, clinical psychologist Renee Mill suggests validating the sufferer's feelings and to not attempting to minimise their problem, no matter how big or small it may seem.
"[Depression and anxiety] is different to what stressed or sad people feel," Ms Mill explains.
"People suffering anxiety and or depression want to be validated and understood, they want support and unconditional love."
Statements such as, "I can see you're having a difficult time", or "call me if you need", and asking how they are, are simple yet effective.
Ms Nejad adds: "Letting people know you are there if they need you is very important and can provide them with hope."
If you or anyone you know is experience difficulties, help is available. Please contact Lifeline on 13 11 14 or beyondblue on 1300 224 636.