FIRE: The 'retire early' strategy enthralling millennials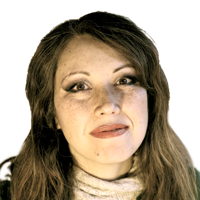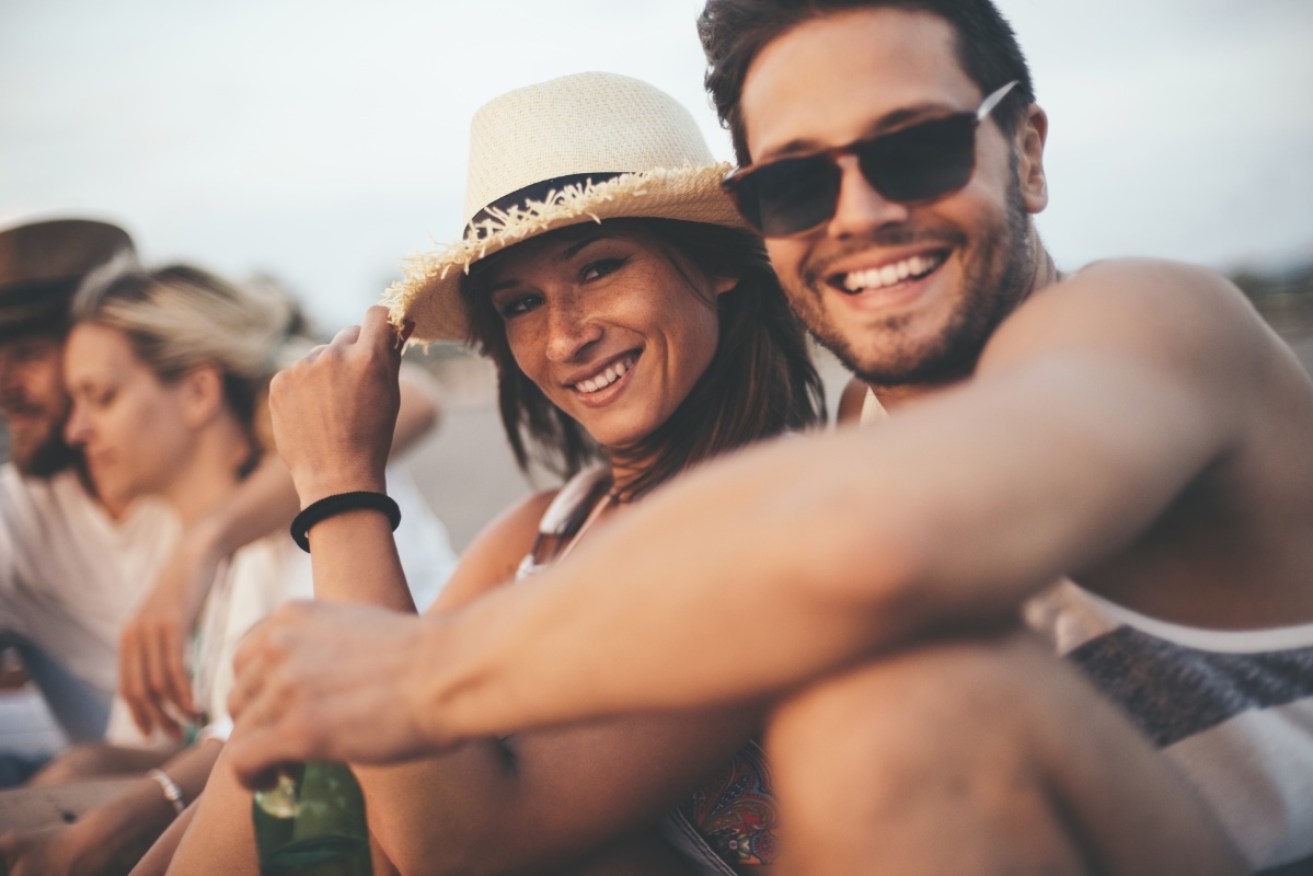 The FIRE movement encourages millennials to give up unnecessary spending. Photo: Getty
With pressure from housing stress, debt and high living costs, FIRE, an American movement where followers save and invest at least 50 per cent of their income to retire early, is gaining followers in Australia.
Popular with millennials, FIRE stands for "Financially Independent Retiring Early".
Authors of the 1993 book Your Money or Your Life: Transforming Your Relationship with Money and Achieving Financial Independence, Joe Dominguez and Vicki Robin, are credited as the founders of the financial movement.
Together they started the New Roadmap Foundation, a non-profit program to help people reorder their priorities, reduce consumption and save money in order to live more meaningfully.
By 1970, Dominquez, who grew up on the mean streets of Harlem, but went on to become a Wall Street financial analyst, had saved about US$100,000. He was 31 at the time and lived off the investment income from his stash — never more than $6000 annually — until his death from cancer at the age of 59 in 1997.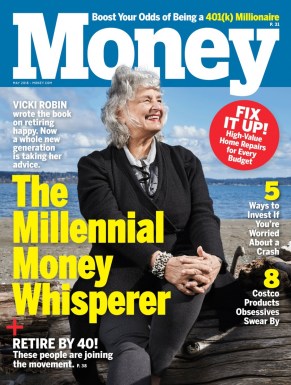 FIRE co-founder Vicki Robin on the cover of the US Money magazine.
Adherents typically scrimp and save using measures such as walking to work, extreme thrift and choosing low-cost activities like hiking and camping over pricier options. Boosting income with secondary income streams is another facet.
Using the strategy, 35-year-old Lacey Filipich of Perth was earning enough income from investments to retire at 31.
A former chemical engineer, Ms Filipich is now a married mother of two young children.
She initially learned to save from her mother (an accountant) before discovering FIRE through the blogs of Mr and Mrs Frugal Woods and Mr Money Mustache in America.
"I've been saving half of all I earned since I was 10, including birthday and Christmas money," she revealed. In addition to her school work, from the age of 14 Ms Filipich worked 12 hours a week (as a 'before and after' school carer and gymnastics coach), to add to her stash.
By 19, she'd saved enough to purchase a unit in Brisbane (in 2001). "It took ages to find something I could afford," she recalled. "I remember walking in there and crying because it was so ugly – brown walls, brown carpets and ceilings and brown exposed brick."
Ms Filipich now has five properties and share dividends earning her passive income of over $40K.
"I had no trouble at all funnelling lots of extra money into debts that I had on the properties," she explained. "I don't like spending money on flash things. I don't like cars, I don't particularly enjoy clothes."
Like most who are successful at following the FIRE principles, rather than retire she has founded a passion project: Money School, which teaches others how to achieve financial independence.
"It's really s***ty that other people don't know this stuff," she said.
I parked next to another contractor at the building permit office the other day. I wonder how our profit margins and balance sheets would compare? pic.twitter.com/966FVjgO5X

— Mr. Money Mustache (@mrmoneymustache) February 4, 2018
Sceptics point to the fact that those successful with the strategy tend to be on high incomes with more discretionary spending to hoard.
However, success stories also include those who started with little, such as Ethan, an ex-criminal with a mountain of bad debt.
At 35 he started working in a US$15 ($A19.90) per hour cleaning job yet managed to retire after 15 years thanks to discipline and promotions. His story is one of many on Mr Money Mustache.
While it might seem revolutionary, it's a concept that's been around since the 1950s in the form of money-pinching and thrifty advice. Where it differs from the standard investment advice handed out by personal wealth advisors is its attainment of a cult-like status.
FIRE gurus like Peter Adeney, the man behind Mr Money Mustache and who retired by 30, have transformed the concept into a movement inspiring believers able to form communities and connect via the internet.
Those who follow Mr Adeney's spartan brand of FIRE dub themselves Mustachian's and renounce mindless consumption in order to gain freedom from financial serfdom.
"Your current middle-class life is an Exploding Volcano of Wastefulness," Mr Adeney admonishes his followers in a blog post. "Happiness comes from many sources, but none of these sources involve car or purse upgrades."
On the surface FIRE might look like penny-pinching, but it's really about prioritising your life.
Good returns on investments, the share economy, popularity of solo entrepreneurship and increases in the eligible age for the Age Pension (tipped to rise to seventy by 2035), have also conspired to create the perfect storm for FIRE to spread in Australia.
However, FIRE's biggest fans are millennials.
Ms Filipich explains: "There's this idea if you can get yourself to a point of financial independence so you don't have to work for money then you can spend your time on things you love."
Strategies to smash out your savings from the experts
Ditch eating out, bars, alcohol, drugs, driving, TV watching, conveniences, comfort-seeking, unnecessary shopping, expensive holidays, indulging your children, and the latest tech gadgets and devices.
Stash more cash with DIY, walking, cycling, camping, minimising power costs and insurances and shopping at budget stores.
Automate your savings.
Go hard with your saving. You can always get the money back.
Make it hard to withdraw money from your savings account.
Know your temptations. For example, if you're addicted to shoes make a point of not walking past shoe stores.
Save for a purpose – it's more powerful.
Make conscious financial decisions and only buy things important to you. Don't fritter your money away thoughtlessly.
Live on less money than you currently are.
Analyse your monthly credit card statement. Give up things that don't add value, like subscriptions.
Start early and enjoy the benefits of compound interest.