Australians are spending more than one-third of their day in front of a screen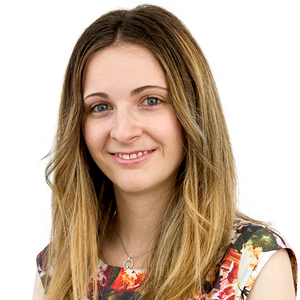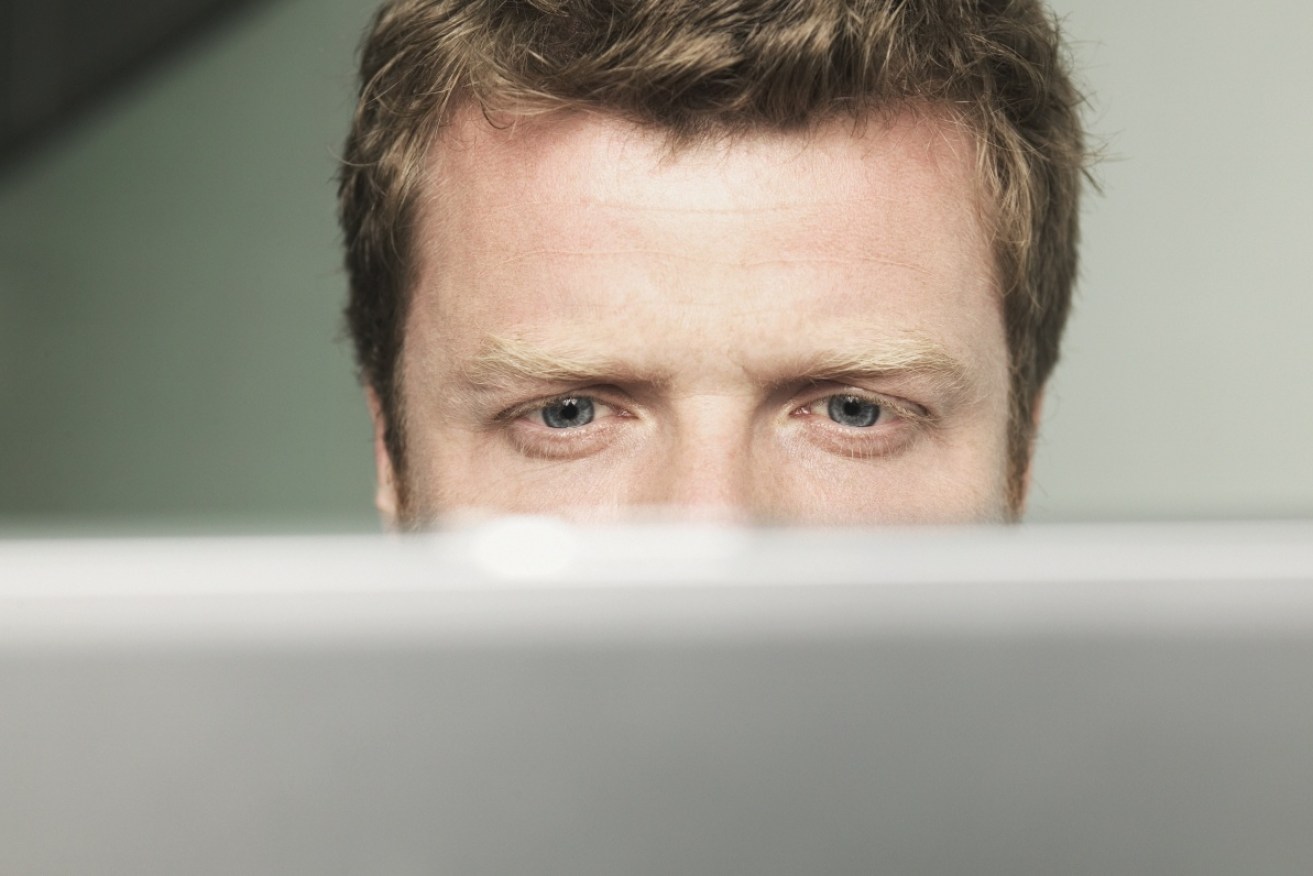 How long do you spend in front of the computer screen each day? Photo: Getty
Australians are spending more time in front of a screen than they are sleeping, a new survey has revealed.
More than one-third of each day – 9.4 hours – is being spent exposed to blue light emitted from computer, mobile phone and television screens, which equates to about 143 days every year.
This is more than the amount of time spent asleep – 7.3 hours each day, on average.
The Lonergan Research data shows that Australians also spend more time glued to electronic devices than they do eating, commuting, working and exercising combined.
Office workers tend to spend more time exposed to blue light than any other work environment, spending almost half the day looking at a screen – up to 11.4 hours.
With new generations being exposed to increasing levels of blue light from screens thanks to the normalisation of smartphones, this number rises to 11.8 hours among Generation X and Y office workers.
Gen Y spend about three hours on their smartphones every day.
More than three-quarters of millennials surveyed reported feeling concerned about their health and wellbeing due to the amount of time they spend gazing at a screen, citing tired and sore eyes, poor sleep and feeling unproductive.
What is blue light?
Monash University's Dr Tracey Sletten, who has more than 11 years' experience in blue light research, described it as light with short wavelengths that produce a high amount of energy.
Exposure to blue light increases alertness.
Dr Sletten told The New Daily screens of everyday devices, such as computers or smartphones, are enriched in blue light.
Is it harmful?
Dr Sletten said blue light exposure at night was the "biggest problem" as it could lead to sleeping problems.
"At night we have high levels of a hormone called melatonin which is associated with sleep and helps us feel sleepy. If we're exposed to blue light during night time, our body can suppress melatonin," she said.
"This creates a misalignment in our sleep patterns, making us feel more sleepy in the morning. This is commonly seen in teenagers and can be diagnosed as delayed sleep phase disorder (DSPD). Increased screen time is feeding this disorder.
"In the short-term this can mean difficulty concentrating, making decisions, communicating, and lack of sleep. Considerable sleep problems can lead to cardiovascular, metabolic or obesity issues in the long-term."
Dr Sletten said there was currently "not enough substantial research" to solidify an argument that blue light exposure causes damage to eyes.
Flinders University's Konrad Pesudovs, Foundation Chair of Optometry and Vision Science, said the amount of exposure to blue light referenced in the survey was "not harmful" to the eyes.
"The current concern about screen exposure and eye health reminds me of the concerns people used to have about children reading in bed with poor lighting," he told The New Daily.
"People used to be convinced this was bad for the eyes, yet this concern seems to have vanished in favour of the modern evil of screens."
How to reduce the impacts of blue light
Prof Pesudovs said the "only proven method" to guard against exposure is to avoid screens.
But with many people working office jobs, reducing the time spent in front of a computer is not always a practical solution.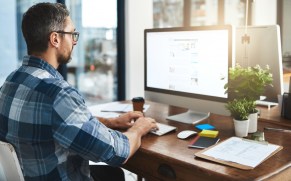 Australian spend one-third of their day in front of a screen. Photo: Get
He said blue-blocking spectacle lenses appeared to be an alternative in theory, however there was not yet evidence to support their effectiveness.
Dr Sletten said it was "all about the timing" of screen exposure and avoiding it for at least one to two hours before going to bed.
"From a work perspective, you should avoid working late in the evening," she said.
"Many people, especially teenagers, choose to have screen time in the evenings for socialising by text or social media. So instead you could be having this time earlier in the night and avoid using the devices later in the night."
She said the effects of blue light exposure could also be reduced by dimming the screen, keeping the phone or computer at an arm's length from the eyes, and downloading applications such as f.lux for Android devices or using the "Night Shift" function in Apple display settings.
This research study was commissioned by eye glasses retailer OPSM.