Paul Keating on 'talking dirty' with Bill Clinton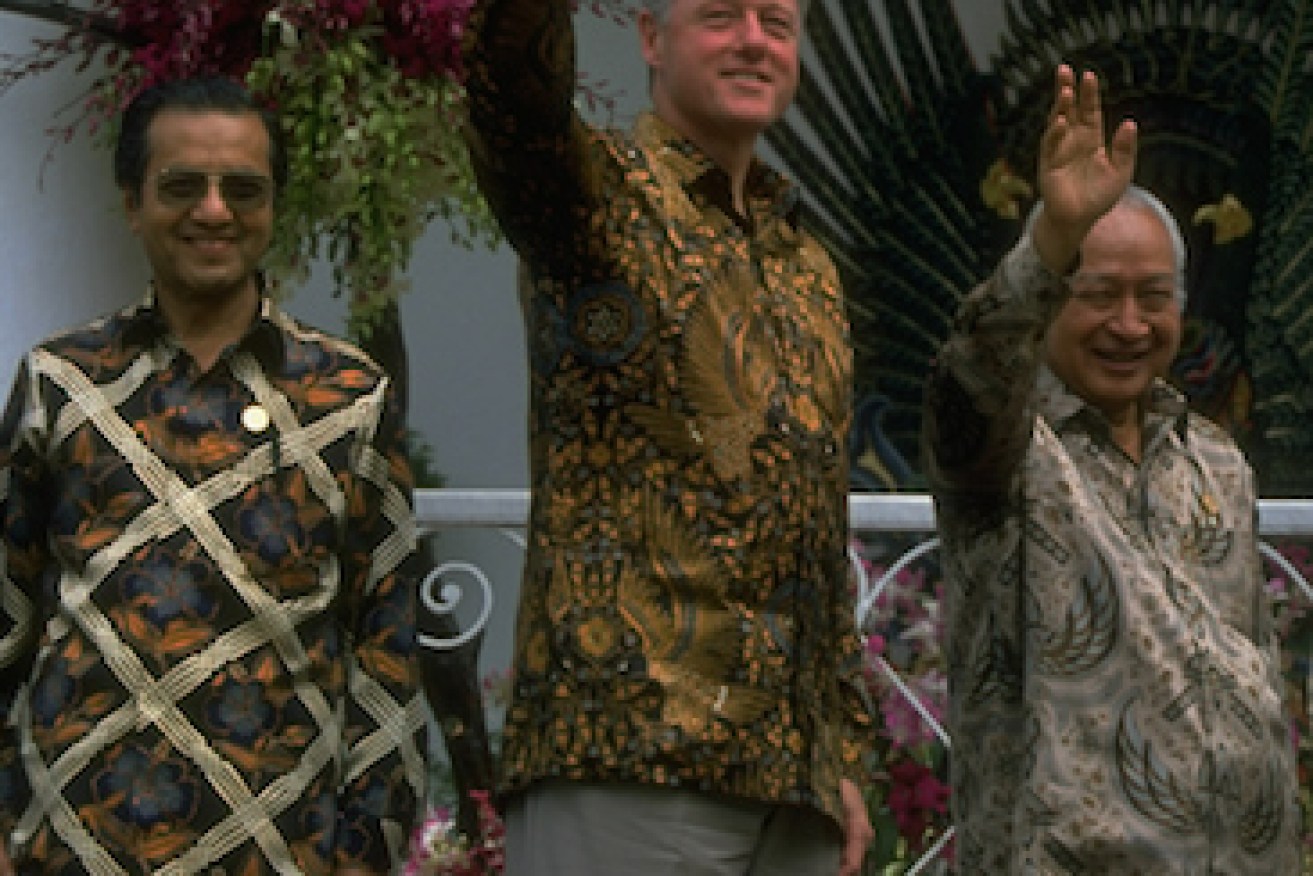 Clinton during an APEC Summit in 1994, after Keating convinced him to join.
Nearly 20 years after his time in office, former Australian prime minister Paul Keating talks to journalist Kerry O'Brien about his various encounters with former US president Bill Clinton.
• Peter Garrett talks Abbott, Turnbull and Midnight Oil
• Sixteen things you didn't know about Julie Bishop
• Shorten hops free of Abbott's kangaroo court

Kerry O'Brien: What sort of a rapport did you strike with Clinton in your very first meeting with him?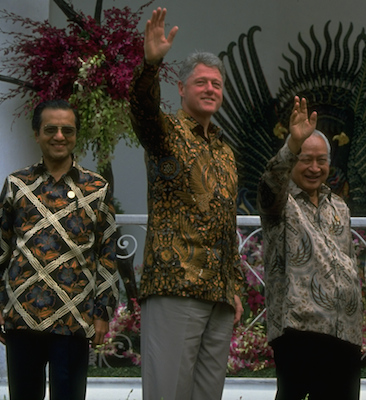 Clinton during an APEC Summit in 1994.
Paul John Keating: I had a very good meeting but in the morning of that day he also had Yitzhak Rabin and Yasser Arafat visiting the White House, so I was the second-order player, albeit with a big strategic idea for them. We got on really well and there were things we had in common but powerful, young successful men – particularly American Presidents – can be very hard to deal with.
But I used the Cabinet technique on him. First I sketched out the opportunity, then teased out the difficulties in making it happen, and then the remedies. I gradually brought it back to a point where we could actually do something very important and well. And it's the old thing, Kerry, there's nothing like the power of a good idea. A good idea properly presented and well argued will always strike a point with a conscientious mind, and this did with Clinton.
By the time I left that meeting I had him in the bag for something. It's very interesting to look at the Australian press and see the reporting of that meeting. It was clear he was genuinely keen, and within a couple of months I'd actually got him to commit to APEC.
KOB: How much continuing contact did you have?
PJK: A lot of phone conversations and letters, which he seemed to enjoy. I'd say to him, 'Look, I think I've got Li Peng in a headlock.'
He understood that sort of language. I'd report on progress with Miyazawa and Suharto, and tell him it just needed a drop of authority.
'A drop of interest and authority from you, and I'll be able to pull all this together.'
KOB: How did Clinton strike you as a political operator at a personal level?
PJK: He was the most accomplished political figure that I have ever known in the way he connected with the public. Charming is not an adjective you apply to most political leaders, but he was so charming, it wouldn't matter if you were the guy on the door. He would grab your hand with both of his and look you directly in the eye. He had a magic about him.
KOB: He was also called Slick Willy – did you see any of the Slick Willy in him?
PJK: Maybe, but it was a terrific brain, and he couldn't quite resist the intellectual opportunity of APEC.
I said, 'Look Bill, we're from fraternal parties. I'm doing all the legwork. I'm gifting this thing to you. All you've got to do is be big enough to take the gift.'
KOB: Did you really speak to him in those terms?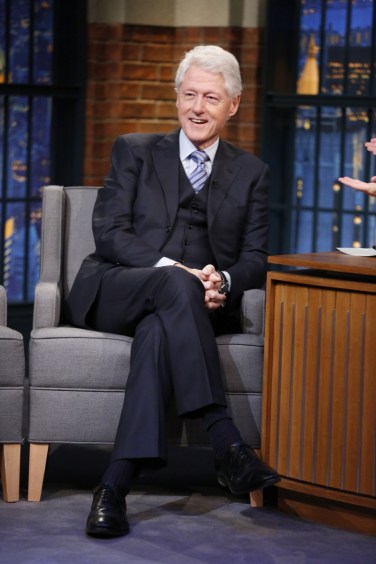 Clinton was nicknamed 'Slick Willy'.
PJK: Absolutely. He loved that sort of political dirty talk. We had a very informal lunch at the second APEC meeting in Bogor in Indonesia three days after he lost the mid-term congressional election to Newt Gingrich through his first term as President. He arrived looking tired, his eyes bloodshot. With all his aides around him he said one of his real points in coming to Indonesia was to hear how we had beaten the Liberal Party, how we'd pushed them to the Right and won.
What was the clue? How come the Australian Labor Party had stood on its feet for eleven years against a conservative party similar to their Republican Party? He wanted to know what we were doing right and the Democrats were doing wrong. And so the whole lunch was about how we had split the Liberal Party for years.
KOB: And what was your fundamental advice to him?
PJK: You push them further to the right and you run up the centre, pulling in your natural constituency on the left.
KOB: Well, he ended up doing exactly what you'd done, pushing the Republicans to the Right.
PJK: But at that point he hadn't done that although I know they were thinking along those lines. We had a most engaging meeting and Allan Gyngell took a long note, one of those notes that will live in history.
KOB: You referred to talking dirty with Clinton. What does 'talking dirty' mean?
PJK: I'd say power stripped of all the niceties. Clinton had just lost the mid-terms to Newt Gingrich and I talked about how he should rip out the Republicans' throats. Clinton loved it.
When John Howard became Opposition Leader someone in my office remarked that he would be hard to beat.
I said, 'You know what I'm going to do with him? I'm going to put an axe right in his chest and rip his ribs apart.'
That's what I mean by talking dirty. It's power right down to the essence of it. Going for the jugular.
This is an extract from Keating by Kerry O'Brien, $49.99. Buy it here.