'Healthy burgers' less healthy than Big Mac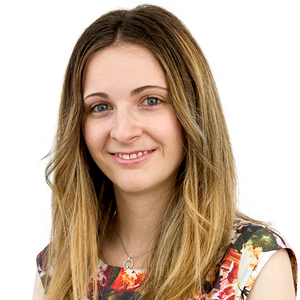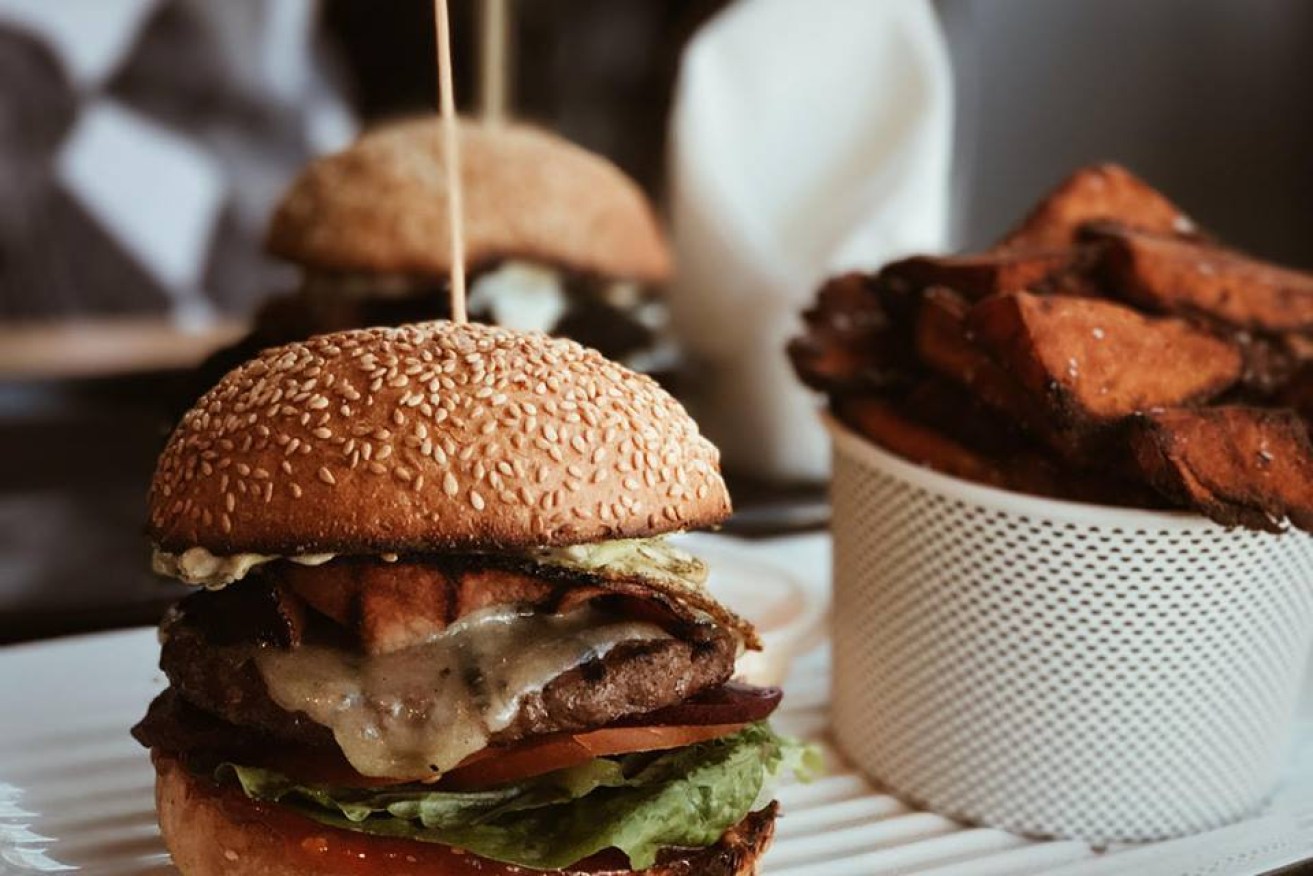 Grill'd has been ranked lower than McDonald's for nutritional policy. Photo: Facebook
A Simply Grill'd burger is worse for you than a McDonald's Big Mac, despite the chain marketing itself as a healthy burger' joint, according to a new study.
A damning report by Deakin University analysing Australia's major fast food chains' commitment to nutrition and combatting obesity, ranked Grill'd second last behind a string of traditional fast food outlets.
Only Domino's Pizza scored worse than Grill'd.
Subway, McDonald's and KFC ranked highest – however, even these retailers failed to pass, with Subway's top performance score just 48 out of 100.
Grill'd, which has an entire section of its website dedicated to 'nutrition', managed to clock just five points out of 100.
Grill'd dismissed the study as "flawed, misleading and deceptive" and announced in a statement on Monday it is considering legal action.
Founder Simon Crowe said he was "furious" the burger chain was "lumped in with a bunch of fast food outlets".
But lead author Associate Professor Gary Sacks stood by the report.
"The research team is not aware of any inaccuracies in the assessment of Grill'd based on the methods used," he said.
Grill'd vs McDonald's
The New Daily compared the nutritional content in the Grill'd and McDonald's standard burger and chips, and the results may surprise you.
The Simply Grill'd burger has significantly more kilojoules (energy) – 2680kJ – than a Big Mac with 2180kJ.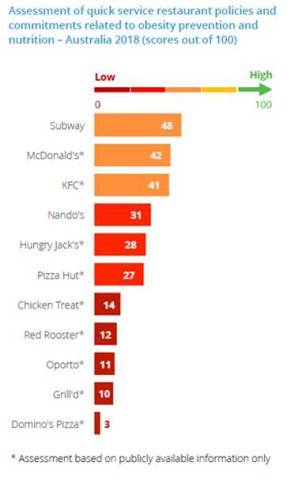 How Australia's fast foods chains stacked up. Photo: Deakin University
The Grill'd burger is worse in every nutritional category including fat and sugars, and contains half the recommended daily intake of salt.
Grill'd chips have more than double the amount of salt – 571mg – than a medium fries at McDonald's with 280mg.
Food retailing expert Dr Gary Mortimer said the research was "alarming".
"Marketing may cloud reality," he said.
"So, images of flame-grilled burgers may convey a message that they are in fact healthier for you.
"It is important to always look at the nutritional information provided before making choices … remember that quick service restaurants provide convenience, not necessarily the healthiest options."
Pay attention to serving size
Nutritionist and dietitian Dr Rosemary Stanton said the greatest problem for Grill'd is serving size.
"Grill'd burgers are bigger than McDonald's burgers, and therefore higher in kilojoules," she said.
"But it's actually less per 100g.
"Same with the chips – a bigger serve from Grill'd but much less salt and far fewer kilojoules per 100g [659kJ at Grill'd versus 1190kJ at McDonald's].
"The message is that if you eat Grill'd foods, share with someone to avoid taking in more kilojoules."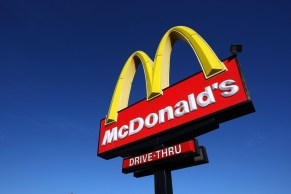 Deakin found McDonald's is doing more to combat the 'obesity crisis' than Grill'd, Oporto and Domino's. Photo: Getty
Dr Stanton questioned McDonald's ranking results given that last week the chain was found to be in breach of the Quick Service Restaurant Initiative for Responsible Advertising and Marketing to Children (QSRI) regulations after supplying food vouchers to kids through junior sports clubs.
"The most alarming factor is that Australians, on average, spend 32 per cent of their food budget on fast foods, takeaways and eating out," she said.
"This is almost certainly one of the reasons for our low consumption of vegetables – apart from chips. These foods have very little, if any, vegetables. That's a real problem."
When The New Daily asked the Australian Competition and Consumer Commission about the regulations around retailers marketing their food as "healthy", the ACCC pointed us to a link to their website outlining 'premium claims', but did not elaborate.
The website explained that the law permits businesses to advertise a nutritional benefit or promote a product as "being of a perceived quality" so long as the claims are not misleading and can be substantiated.
Key takeaways from the study
Associate Professor Sacks, lead author of the Inside our Quick Service Restaurants report, said unhealthy diets are creating a "public health crisis" in Australia.
"There's a real opportunity for fast food companies to help address the problem by introducing policies that make healthier choices."
He said retailers should commit to healthier meal components, such as water and side salads or fresh fruit, set targets to reduce salt, sugar and saturated fat, and restrict the promotion of unhealthy products to child audiences.