The real reason why Labradors eat so much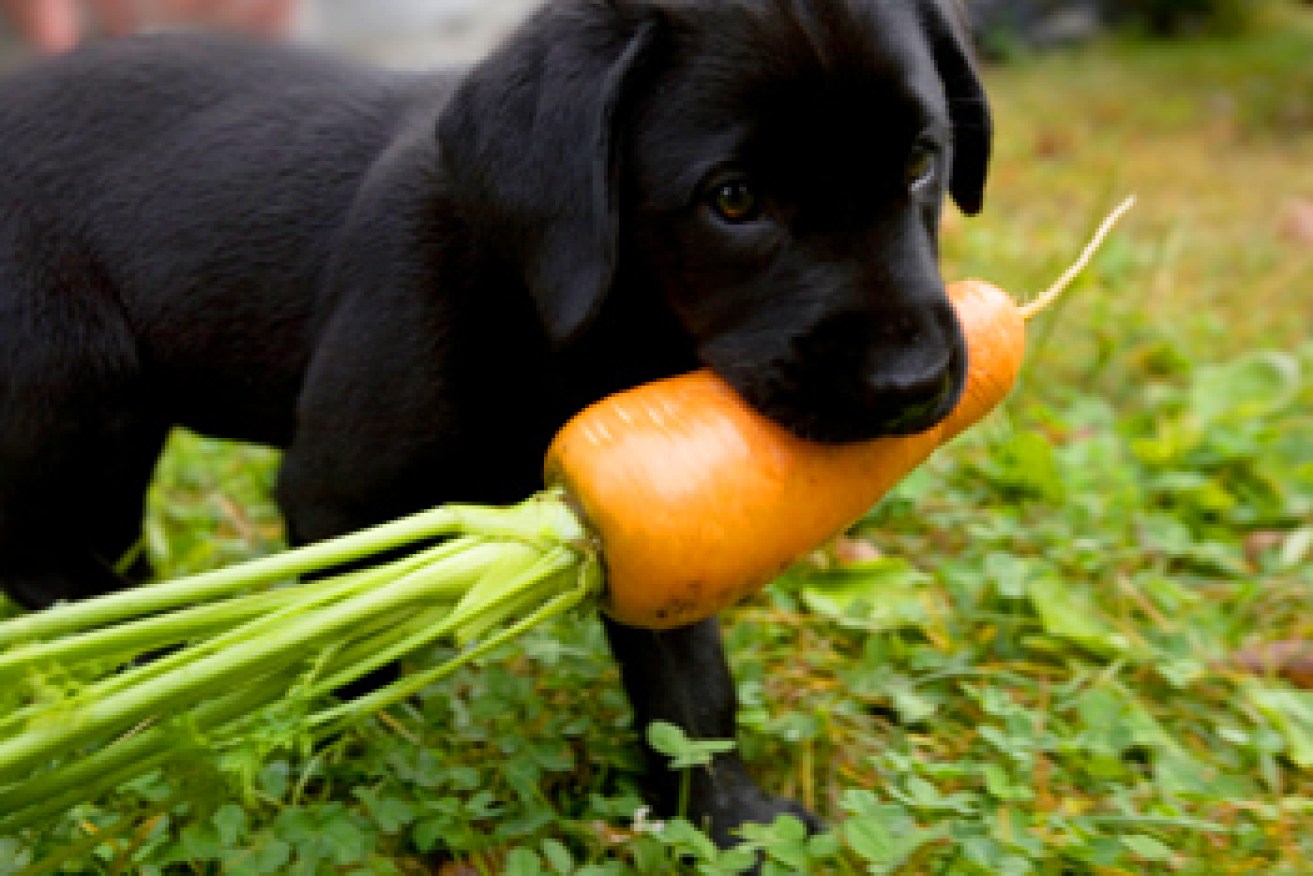 Absolutely anything is on the menu. Photo: Getty
Labrador retrievers are well known for their love affair with food, but scientists believe their overeating behaviour might actually be the result of a genetic fault instead of just the generosity of their owners.
According to researchers, in a study published in Cell Metabolism, some Labrador retrievers possess a fault at a gene that stop it from telling the brain to 'switch off' hunger signals after a meal.
Lead researcher Dr Eleanor Raffan, a veterinary surgeon and geneticist from the University of Cambridge, said their findings could finally help to explain why the most popular breed of dog is also the most prone to obesity.
• Why you don't sleep well in different beds
• HSP: the fast food that started a cultural revolution
• This new food trend could make you very sick
"Whenever there's something more common in one breed than another, we think genetics are involved," Dr Raffan said in a statement.
It could also explain why Labradors make such good assistance dogs for people with disabilities, as their food-motivated behaviour makes them easier to train with food rewards.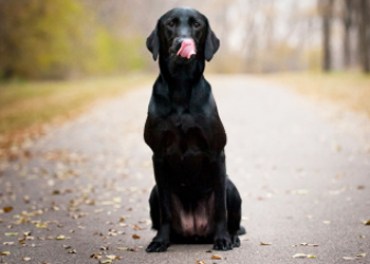 Mind on her food and food on her mind. Photo: Getty
The scientists started with an initial cohort of 15 obese and 18 lean Labradors and analysed the genetic differences in three obesity-related genes, which are also known to have a weight-regulating effect in humans – they found that a DNA deletion, or mutation, at the POMC gene was more common in the obese Labradors than the lean dogs.
The POMC gene is responsible for the formation of two key neuropeptides that regulate food intake – β-MSH, which is involved in weight control, and β-endorphin, which is thought to play a role in linking food to the brain's reward pathways.
"There are even some rare obese people who lack a very similar part of the POMC gene to that which is missing in the dogs," said Professor Stephen O'Rahilly, senior author of the paper and expert in metabolic biochemistry.
When the researchers increased the sample size to include 310 Labrador retrievers, they discovered the faulty POMC gene was present in around 23 per cent of the dogs and was linked to a weight gain of 1.9 kilograms per gene mutation (maximum two mutations).
"We've found something in about a quarter of pet Labradors that fits with a hardwired biological reason for the food-obsessed behaviour reported by owners," Dr Raffan said.
Further analysis of 38 other dog breeds showed the POMC mutation was present only in one other dog, the flat coat retriever, and that 76 per cent of assistance Labrador retrievers had the mutation.
"It's possible that these dogs are more food-motivated and therefore more likely to be selected for assistance-dog breeding programs, which historically train using food rewards," Dr Raffan said.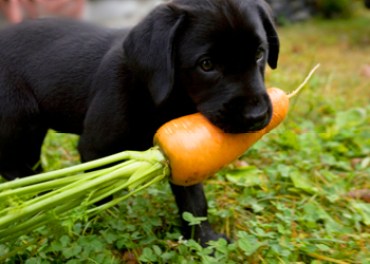 Absolutely anything is on the menu. Photo: Getty
However, she said further investigations with Labrador retriever puppies was needed to determine the extent of POMC control on eating and training behaviour.
Yaiza Forcada, an expert in small internal animal medicine at the Royal Veterinary College, told The Guardian the next step in the research "would be to find out a bit more details about how the mutation affects the dogs at the microscopic level".
"Knowing these details would open the door to developing treatment for those dogs affected by the mutation," she said.
Until then, Dr Raffan thinks owners of Labrador retriever who have managed to keep their pooch in shape should be proud of themselves.
"If you keep a really food-motivated Labrador slim, you should give yourself a pat on the back, because it's much harder for you than it is for someone with a less food-motivated dog," she said.
"You can keep a dog with this mutation slim, but you have to be a lot more on-the-ball, you have to be more rigorous about portion control, and you have to be more resistant to your dog giving you the big brown eyes."